100 Free Useful Mac Apps You Should Know (Updated)
Macs are already amazing machines that offer many useful features built into the operating system. However, to make your Mac experience more worthwhile and productive, look at this comprehensive list of 100 useful and free Mac apps.
In this list, you'll find apps sorted under different categories such as productivity, entertainment, lifestyle, design and development, and much more. I'm sure you'll find some very interesting apps for your Mac. Let's take a look.
Read Also:  How to Force Quit Mac Apps
Developers and Designers Tools
Visual Studio Code is a code editor from Microsoft that's been gaining massive popularity among web developers. It features a built-in Git manager and debugger, yet surprisingly runs fast. It provides a vast selection of first-party or third-party extensions to power up the editor.
Alternatives: BBedit, Emacs, Atom, and Xcode
An image editor that allows you to produce both bitmap and vector graphics. It has an intuitive user interface and is compatible with macOS, Windows, and Linux. Check out the gallery from the artists and designers using Krita.
Alternatives: Autodesk, Sketchbook, Seashore, Paint X, and Gimp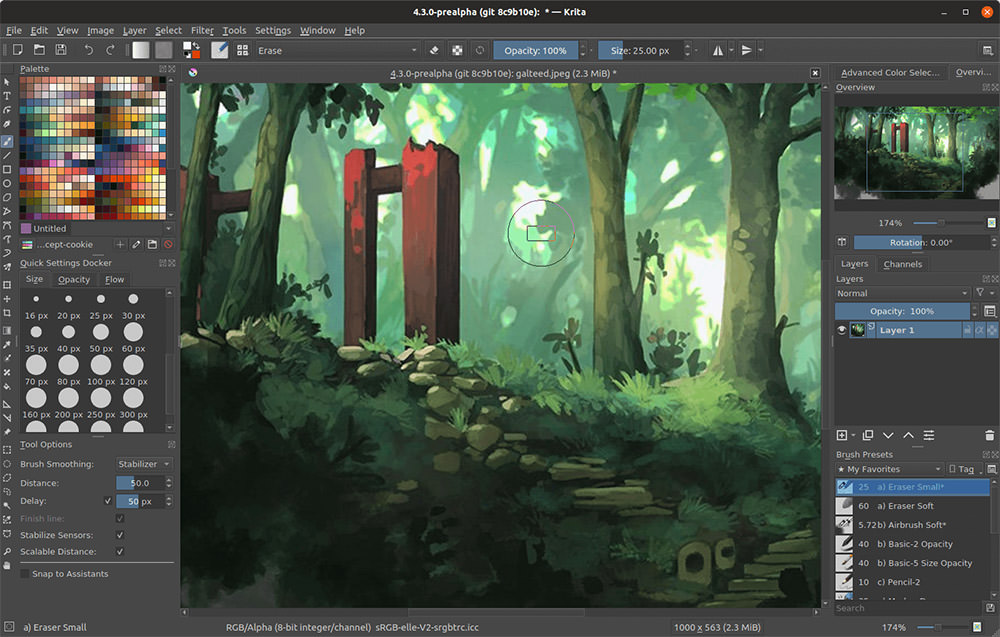 MAMP is an easy-to-use application to run a localhost environment in macOS. The latest version now includes Nginx aside from Apache as an option to run the localhost webserver.
Cyberduck provides an easy way to transfer your files to servers and clouds. It supports many types of servers and connections, including FTP, SFTP, Amazon S3, OneDrive, GoogleDrive, Dropbox, etc.
Alternatives: Filezilla
Read Also:  10 Best Free FTP Clients For Desktop
Built by designers for designers, FontBase brings a whole new experience to managing fonts in macOS.
Alternatives: RightFont, FontAwesome, and Glyphy
Read Also:  15 Best Font Pairing Tools for Designers
Allows you to quickly reduce the size of most types of image formats, including .jpg, .png, .gif, and even .svg, by simply drag-n-drop.
This is an app for designers' and developers' teams to manage their icon collection. It's compatible with both macOS and Windows and works together seamlessly with many designing apps like Photoshop, Sketch, Figma, etc.
Alternatives: Svgsus
Read Also:  15 Websites to Download Free SVG Icons
Convert any video file, screen recording, or webcam video into an animated GIF. GIFBrewer makes creating an animated Gif a breeze.
Alternatives: Kap, and GIPHY Capture
Read Also:  9 Best Tools to Optimize Animated GIFs
Productivity Tools
Utorrent allows you to manage, download, or stream files like video and audio from a Torrent network fast and safely with an intuitive interface.
Alternatives: Transmission
A lightweight task management app that can help you to stay organized in whatever tasks you need to do, from grocery lists, to housecleaning routines, or managing your side-hustle project.
Alternatives: TickTick
Want to switch alt-tab switching apps like Windows in Mac? Now you can, with this app. So instead of Cmd+Tab to switch between the application window, you can press Alt + Tab. A great utility app if you've just migrated from Windows to macOS.
A full-featured note-taking app that enables you to organize ideas, lists, reminders, clip anything from the web and manage your project all in one place from any device, whether online or offline.
Alternatives: Microsoft OneNote, Simplenote, and Post-it
Grammarly has revolutionized spell-checking and auto-correction that corrects word-by-word and suggests a better selection of words, phrases, and tones in real time. A must-have app for bloggers, editors, or any professional writers.
Share files or folders safely and seamlessly for up to 2Gbs for free. Once you've uploaded files through the app, it will provide you with the download link you can share with anyone.
Read Also:  15 Websites to Send Big Files Online
Manage and organize tasks or ideas on the Kanban board. Trello allows you to have a customized workflow based on the type of project. For software development, for example, it's common to have multiple columns like "Backlog", "Coding", "Testing", "Approval", and "Done".
Read Also:  10 Best Project Management Tools for Businesses
Seamlessly stores and sync any files across multiple devices for free. It can also generate a link you can share with anyone to download.
Alternatives: OneDrive, and Google Drive
A free cross-platform email client app with full IMAP and SMTP mail connection support. It brings handy features like a calendar, address book, reminder, and tabbed interface, which makes managing email a whole lot better.
Alternatives: Mail for Gmail, Spark, and AirMail
Simple-to-use mind mapping applications for the macOS that help to visually collect, classify, and structure ideas as well as organize, study, and solve problems.
Read Also:  10 Best Free Mind Mapping Tools
Folx is a free app for macOS to manage your downloads. It also offers browser extensions that offer more convenience when downloading files from any website.
Forgot to bring your laptop? Not to worry. Use this app to connect to a remote Windows PC, apps, desktops, or resources like files and directories from macOS and virtually any device as it's also available in iOS and Android.
Beyond just a chat application, Slack allows you to integrate it with external services like Github, Zapier, and IFTTT with the Apps to streamline your workflows. Could not find the App you need? You can create your App or Slack bot through the API.
Entertainment Apps
A favorite Mac video player that supports almost all video formats!
Alternatives: MKPlayer
Discover any song playing around you and explore all the music, lyrics, and video that you love within seconds through Shazam.
An app that allows you to read eBooks on a simple, easy-to-use interface. It can sync with your phone, tablet, and e-Reader so you can pick up where you left off.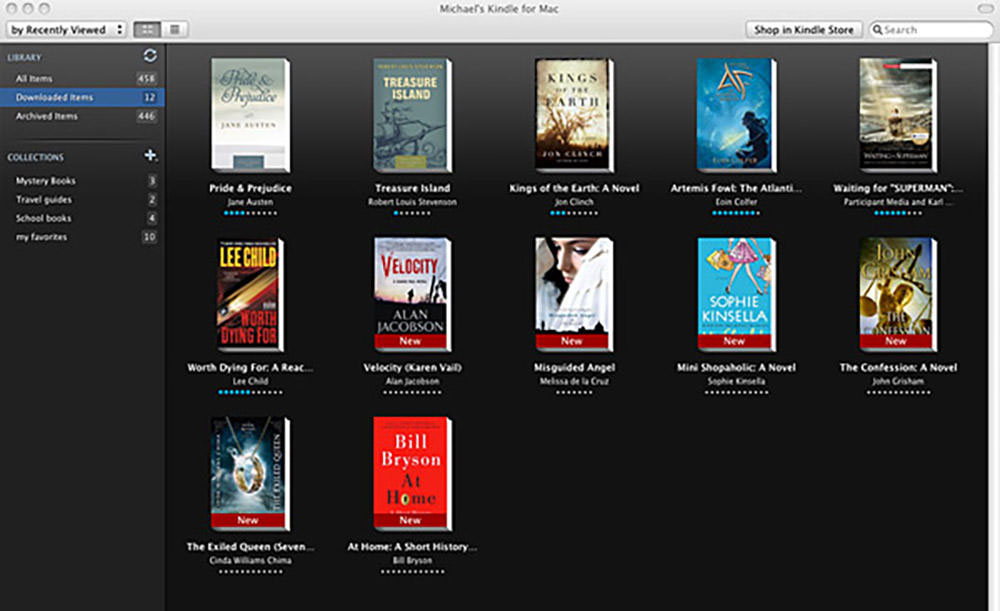 Lifestyle and Misc.
Track the status of all your deliveries in one app. You get notified of your parcel's delivery status.
For regular eBay users, this app will keep track of your biddings and searches on eBay and notify you whenever there's a change in any items that you're interested in.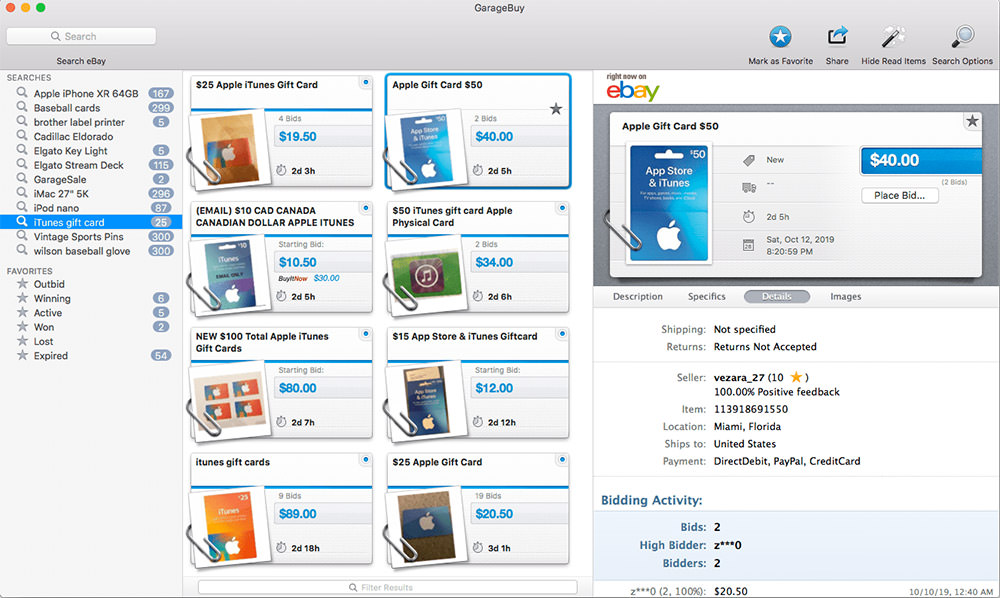 Get access to more than 40,000 radio stations all over the world right through your mac.
Alternatives: Radio FM
Google Chrome is a simple, secure, and robust browser used by millions around the globe. You can get all of Google's smart apps built in the browser.
Alternatives: Firefox, Opera, Brave, and Vivaldi
Music and Video Editing Tools
For the DJ in you, this is a powerful music-mixing software that allows you to edit and create new music.
Alternatives: Cross DJ
Audacity is a free app to record sounds or edit your recorded audio and music through a simple interface.
Alternatives: LMMS
Handbrake is an open-source video converter to transcode videos from nearly any format to several widely supported codecs.
DaVinci Resolve is an innovative tool that features professional editing, color correction, visual effects, and audio post-production.
Alternatives: Lightworks
Studio One 4 Prime is a digital audio workstation with many native effect plugins and unlimited tracks.
VEED is one of the best video editing tools for macOS. Aside from the fact that it has an easy-to-use interface, it also offers fast processing features. You may enjoy the different video editing features such as adding music, image, and text to videos, filters, music visualizer, and video effects. But aside from that, it is also a screencasting software.
Alternatives: Filmora, and Movavi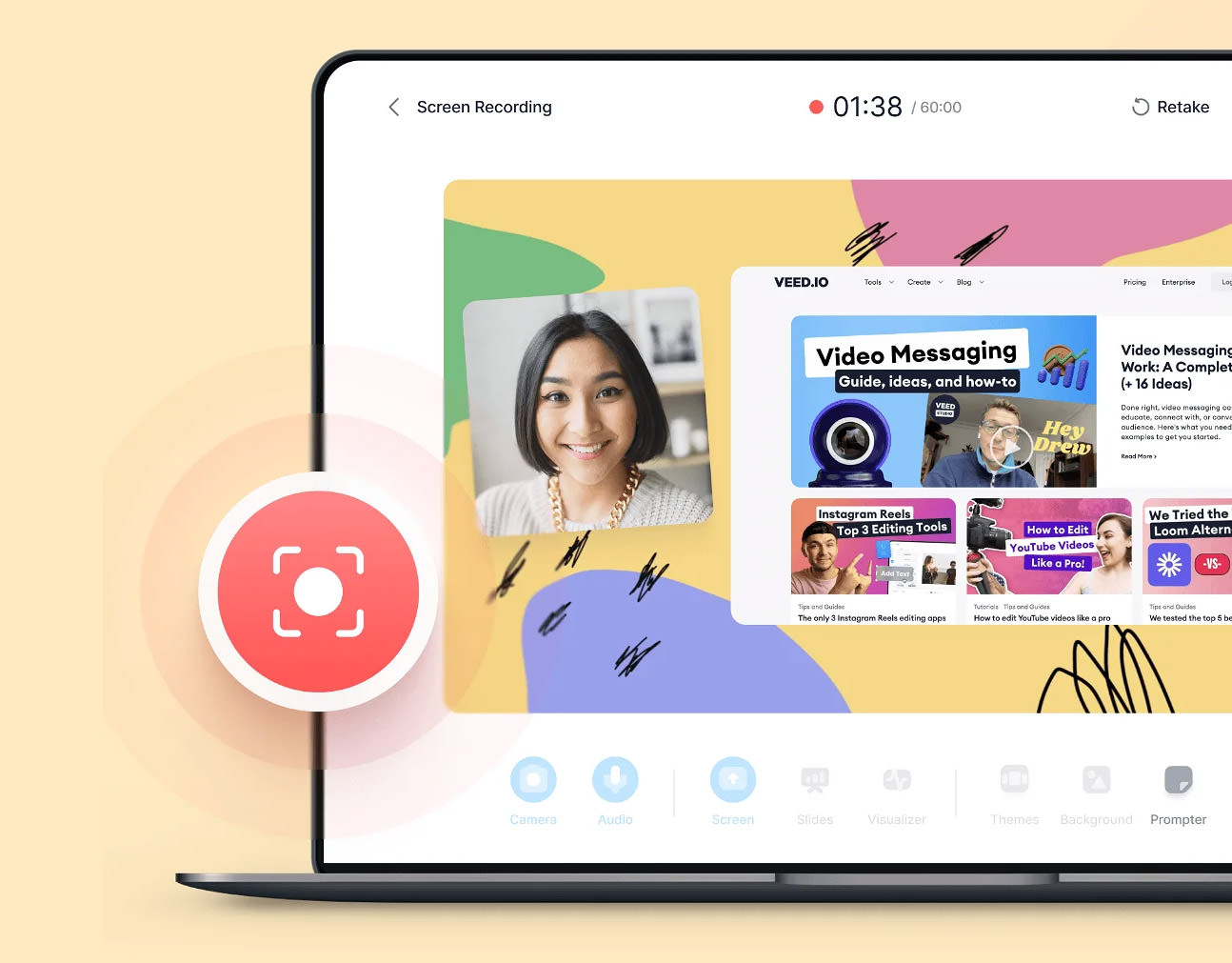 News and Reading Tools
An RSS reader that collects articles from your favorite blogs and also keeps track of what you're reading to send recommendations.
Alternatives: Pocket
Read Also:  20 Top Content Curation Tools for Marketers
Universal software to view, print, and edit PDF documents.
Photography Tools
A powerful and feature-filled photo editing app that can cater to all your photo editing needs.
Read Also:  18 Best Free Adobe Photoshop Alternatives
An open-source photography workflow application and raw developer manages your digital photography database.
Read Also:  10 Free Photo Management Desktop Apps
Chat and Social Network
Simple and free messaging app to connect with your friends or teammates for personal or business use.
Official Twitter app that allows you to tweet search and get notifications right from the comfort of your desktop.
Skype is a useful and popular video-calling app that you can use to connect with one or many contacts. You can even share your screen with others and record your calls.
What's more useful than having the Whatsapp application on your phone is to have it on your mac desktop as well.
Alternatives: Messenger, ICQ, Viber, Telegram, WeChat, and Line
Mac Utilities
Recovers memory for your applications to use and helps avoid the performance hit you get when running low on Free memory.
Alternatives: CleanMyMac X, and BuhoCleaner
Think of it as WinZIP for Mac. Supported file formats include .zip, .tar, .gzip, .rar, .7zip, .lha, and many other more or less obscure formats.
A useful anti-malware that blocks malware, adware, spyware, and other threats from affecting your mac.
A tool to convert your audiobooks from .mp3 to .m4b, making them iPod compatible.
An app that shows you what is happening behind the scenes on your network.
A password manager tool that makes it easy for you to manage all your passwords that come under your personal or business use.
Alternatives: 1Password, Zoho Vault, Dashlane, and Psono
An interesting app that gives you all the information you need on every Apple Macintosh, iPod, iPhone, and iPad ever made, including all the hardware and technical knowledge.
A fast video converter that can convert videos in almost any format to various other compatible formats.
Check the speed of your internet connection with this app. The results are accurate everywhere, thanks to their global network.
A beautiful collection of high-quality wallpapers for your macOS desktop.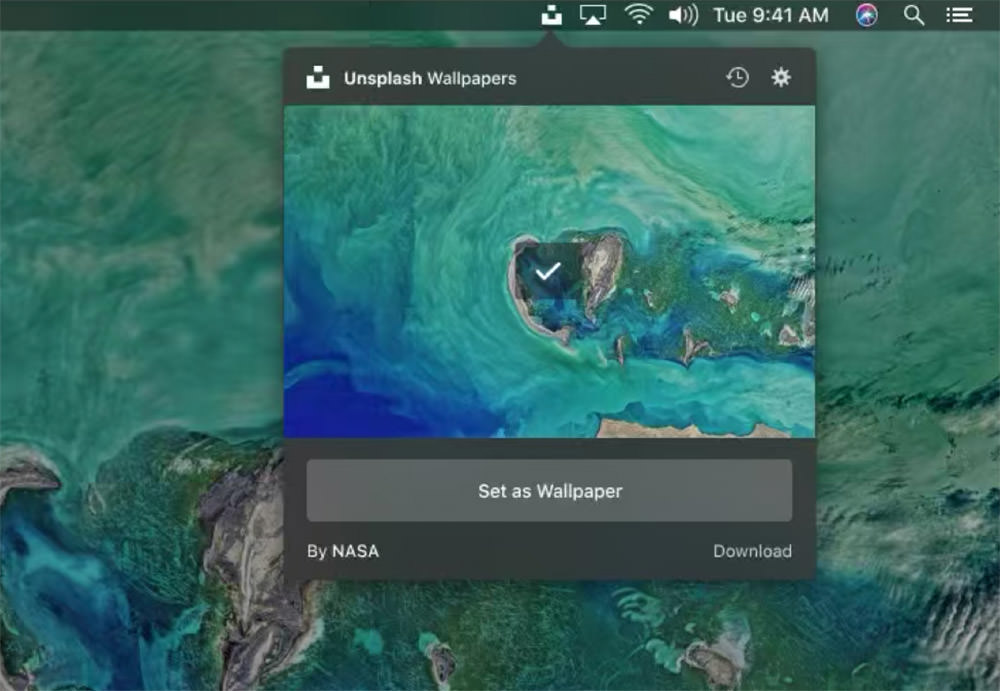 An app that keeps your mac or its displays awake for a long time through a simple on-off switch.
Explore hundreds of amazing places in the world in 3D right through your mac.
Monolingual removes unnecessary language resources from your macOS so you can have several hundred megabytes of disk space at your disposal.
Alternatives: App Cleaner & Uninstaller, and AVG Cleaner