40+ Interesting Websites You Should Know (And Bookmark)
Internet is a place of anything and everything. No matter which walks of life you belong to, there are so many wonderful resources online; you just need to know where to look. And this is what this post is all about.
Here is a list of some of the most interesting websites that you may find useful in one way or the other. From website creating tools and content idea generators to classic entertainment sites, the list has a whole gamut of coolest resources you'll find online. I hope you enjoy reading about them as much as I enjoyed compiling this list.
A productivity tool, Axiom enables you to create bots for your browser to automate repetitive tasks. You don't have to do any coding for that, download the Chrome extension and automate processes on any website or web app.
Related: Automating Repetitive Tasks on Windows 10
Nice Page is a quick and easy website builder that enables you to build a website with drag-and-drop functionality and absolutely no coding required. There are hundreds of pre-made templates you can choose from. Plus, the websites created are responsive and mobile-friendly.
Related: 8 Websites and Page Builders to Try
Career Guru is a great search engine for finding the right interview questions for each category and sub-category of the professional field. You can find inquiries about any field and prepare yourself for your dream job accordingly.
Related: 10 Most Asked Interview Questions
An archive of retro games, Old Games Download has a huge database of video games from the 70s, 80s, and 90s. This way you can relive your childhood memories and have a great time with your friends.
Related: 20 Retro Video Games for iPhone
Make your PowerPoint slides more interesting with Slides Go. It has a huge collection of interesting PowerPoint slide design templates that you can download and customize to your needs.
Related: 20 Free PowerPoint Templates
Calendly is a scheduling tool to help you organize and manage your work schedule. You can create simple rules and add your availability preferences in the tool. By sharing the link of your schedule, you can let people know when you're available so they can book a meeting with you that doesn't consider with your other engagements.
Hunter is a search engine that lets you search for the names and email addresses of people from any website that you enter. It has more than 100 million email addresses indexed and offers effective search filters to help you find exactly the emails you need to find.
Related: 14 People Search Engines to Find Old Friends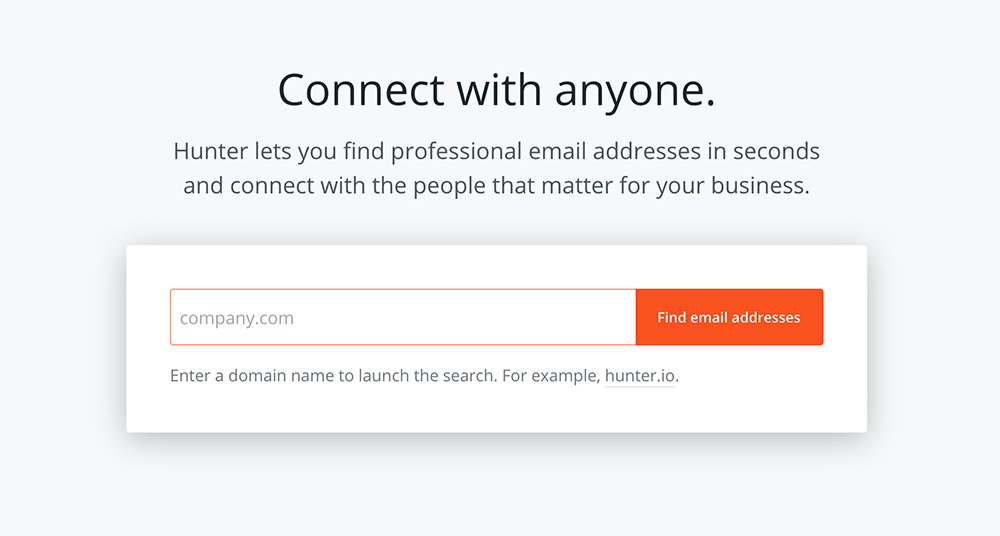 Removebg is a clever AI-powered online tool with which you can remove the background of just about any image. You can have a plain white background or a transparent one as PNG. Through plugins, you can integrate it with your existing tools or workflow.
Related: How to Remove Objects From the Background in Photoshop
If you want to remove the background of a video, you can use Unscreen. It is an intelligent online tool that lets you remove the background of any clip in different supported formats. You can keep a transparent background or replace it with something else – 100% automatically.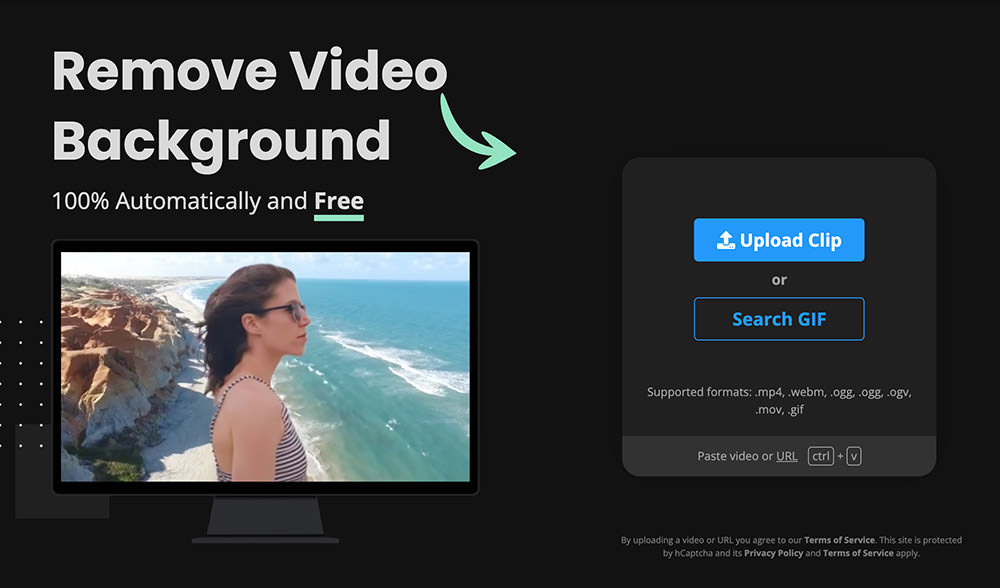 Quillbot is an AI-powered online paraphrasing tool. It helps you rewrite and enhance your sentences in different forms. You can also choose from Standard or Flow mode and get it integrated into Chrome or Microsoft Word for a smoother workflow.
Revolance is a platform for freelance designers that works two ways. As a freelancer, you can find design projects, and as an employer, you can find professional freelance designers for your work. Apart from designing, you can find clients or freelancers from web development, marketing, writing, and other fields as well.
Related: Best Job Sites for Freelancers and Independent Professionals
Ever wonder about a source that could answer just about any question? Well, WolframAlpha is the one. From complex calculations to answering questions from any field, the tool has the knowledge base and AI technology to do it all.
A truly versatile and totally free tool that can do so much for your files. You can remove the background of images, merge, convert, unlock, and edit PDFs, convert files from one format to another, edits videos and images, and a lot more.
Open Source Alternative To is a site that gives you suitable open-source alternatives to SaaS products. It features 300+ alternatives to proprietary tools, and you can use the efficient search function to find one for you.
As the name says, Magic Eraser is an online tool to remove any object from an image. Just upload your image, mark the object or area that you'd like to remove, and done! You can download the edited image. It is free for an unlimited number of images as well as other features.
Cleanup is an online photo retouching tool that can remove people or objects from your images, erase watermarks, and time stamps, etc as if they were never there. You can use the free version to edit unlimited pictures but up to 720p resolution. It's available as iOS app as well.
To add a little funk to your system, Custom Cursor lets you change your pointer to any of the amazing objects. From your favorite characters to random funny objects, you can change your cursor to anything. It's available on Chrome browser and Windows PC.
Kick Resume is an online resume maker tool. You can create a professional resume from scratch or use of the templates to customize one for yourself. You can opt for a creative or a more conservative resume template and even add cover letter to it.
Related: Free Tools to Create Professional Resumes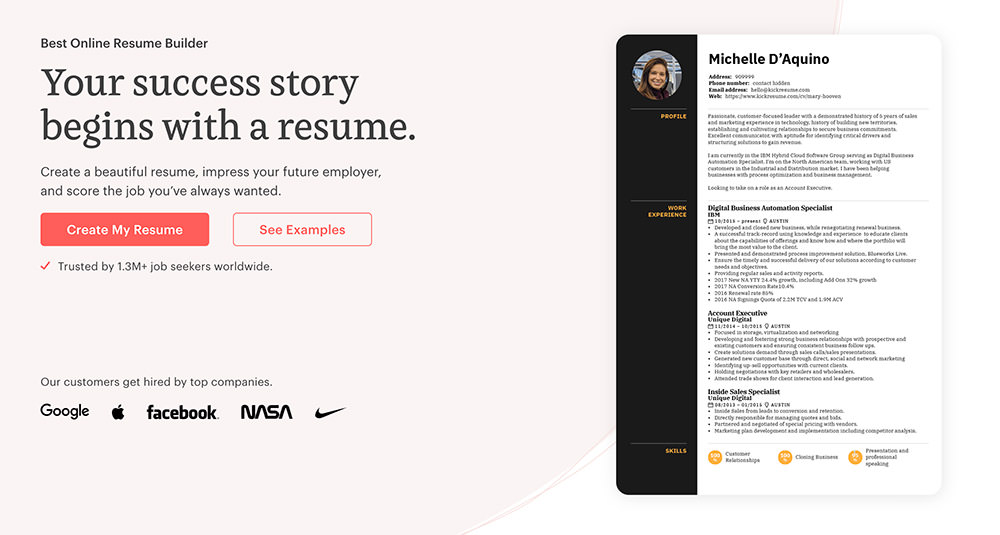 If you ever run out of content ideas, Answer The Public can help you. Just add any word or two in the search field, and it will tell you what people are asking about it on search engines. This gives you a deeper understanding of people's search habits and lots of content ideas to work on.
Powered by AI, Big Speak lets you generate English speech from the text that you enter. You can generate speech in the US, UK, or Australian accent in both male or female voices. You can download the generated speech or share the link online.
Related: 10 Best Text-to-Speech Apps
A tool by Background Checks, JustDeleteMe enables you to find the information of deleting your account from a website. The directly has hundreds of URLs and with each you can see how easy, difficult, or impossible is the process of deleted your account.
Related: Delete Yourself From The Internet With These Tools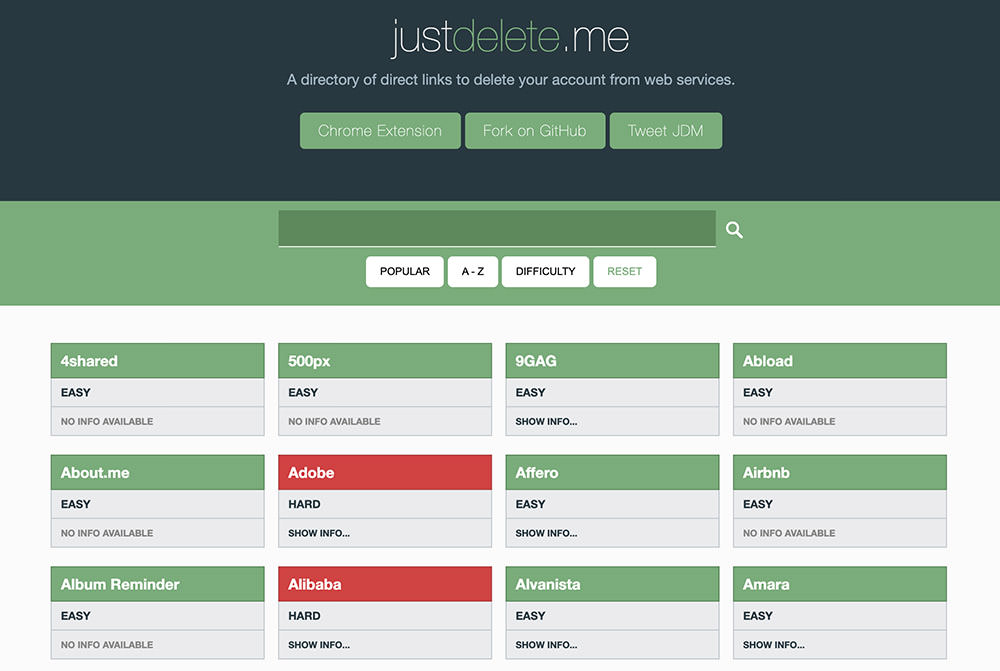 Alison is a search engine to find a free online certificate or diploma courses all over the web. The site curates more than 4000 free courses from an array of fields. You can also mention your goals to make the search even more accurate.
Related: 9 Best Websites For Online Courses & Open Courseware
This cool website can change your voice into some of the most interesting things or characters. Just upload your audio, or use the microphone to record your sound and click on the many voice options ranging from aliens and robotic snakes to Bane (from Batman) and even Chipmunks.
Super Designer is an online shape-generator tool with which you can create amazing backgrounds, patterns, shapes, and images. You can also create 3D shapes, blobs, and gradients etc. Its totally free and doesn't require any login or sign-up.
Related: Free Pattern Generators to Create Repetitive Pattern Bg
Claiming to be the world's first image to HTML converter, Fronty is an AI-powered online tool that converts your images into CSS or HTML code. You just upload your image and get a clean code. Its other features include no-code website editor and website launcher.
Related: Best PSD To HTML Services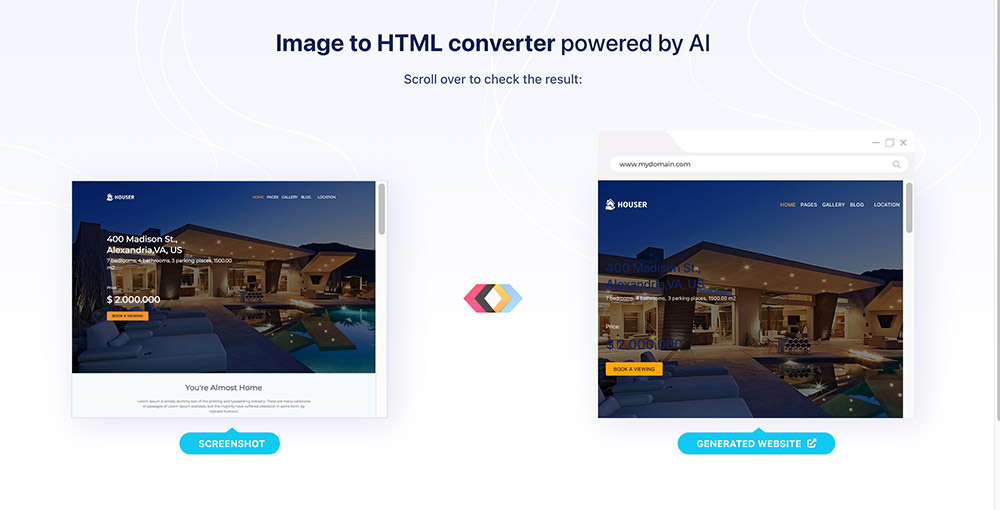 Phase is an online app to design your website and app prototypes in a quick and easy way. With a clean interface and an adaptive layout, it enables you to create amazing web and app designs in a completely code-free way. Plus, you can customize and edit any component and collaborate on the projects with your team.
An AI-powered photo editing tool, ZMO lets you remove any object from an image. From watermarks to people photobombing your holiday picture, you can remove just about anything. What's best, it's free and doesn't require you to login.
Here are more:
Gnoosic is your go to spot for new music recommendations. It asks for three of your favourite bands, and based on your interests, spits out an artist that you might like.
You then have the option to "like", "dislike", or mark it as something you aren't familiar with – which further refines the results. This will be enjoyable for music enthusiasts who are looking for a musical adventure.
Tickld is your go-to spot for anything humorous and funny, for anything that's really cool and interesting, or stuff that's just plain WTF.
Guaranteed to provide hours of mindless fun and laughter.
CoolThings is a collection of cool things. From entertainment, to gadgets, to even toys and inventions, there is bound to be something here that will interest you.
There is even a section for really cool gifts, split into categories for men, women. It updates every day, so make sure to drop by once in a while for your fix of really cool stuff!
CH is a really cool publication platform that uncovers the latest in design, technology, style, travel, art and culture. If you are into art, architecture, and culture, then this website is perfect for you.
You'll find lots of interesting articles here, and the best part is that there are new articles almost every day.
Had a bad day at work? Did that one annoying, pesky customer or client who just wouldn't shut up tried to give you a hard time, and succeeded? Then this website is just perfect for you!
It's a collection of stories about customers who just don't know when to shut up. From incredibly funny to just downright horrifying, there's a little bit of it all here.
A blog dedicated to uncovering the lost art of being a man. The topics range from fashion to relationship advice – an attempt to fill the void that has been created by magazines that try to perpetrate the idea of a "machismo" man.
Although solely aimed at men, it can be an interesting read for women as well.
A very simple browser game, Drench gives you a board with different colored tiles, and you use the buttons to flip the colors around.
Do this until your board is full of tiles of a single color only. It's a bit more difficult to explain, but once you get the hang of it, it can be really addicting and for some, relaxing.
Cooking for Engineers is a godsend for those who love to cook. This website has it all, from recipes, to kitchen gear, to cooking tests, down to a handy dictionary.
The best part about this webstie is its classic 90's layout, which makes accessing the recipes and files intuitive and easier.
PostSecret is a very interesting website. Visitors are encouraged to send in anonymous postcards on which they write their secrets.
There are all sorts of secrets on all kinds of postcards, and the variations make this a really interesting project. However, be warned – these secrets are very real… and very heavy.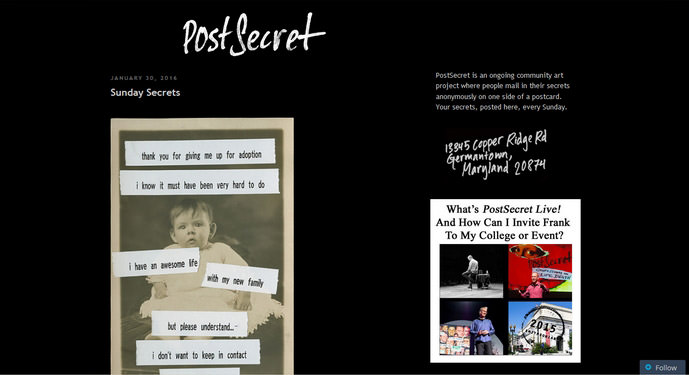 An interactive website that takes you through the river Styx and the Underworld. You will meet many Greek Gods and Goddesses here, and you will also be learning a lot about their myths and legends.
The website works much like how a point-and-click game would, with your cursor turning into a different icon when you hover it over relevant objects. An interesting, visual crash course to Greek mythology and philosophy!
A really neat website that brings people together to create one of the largest platforms for people-powered research. Volunteers come together to assist professional researchers.
There is no need for a specialised background or training; all you have to do is to answer simple questions.
NOIYS is a place to post an anonymous note to be viewed by many people, only to be deleted within 24 hours. It's the perfect website for venting anonymously and not worry about the consequences, as it will be deleted within a day.
The best part (or maybe worst) is that strangers can reply to your note, too. That way, you can have a running conversation with a complete stranger.
Scott's blog is a collection of articles and musings that he has written himself. Perfect for anyone who is doing some soul searching, his site touches on light topics such as productivity to heavier ones like the meaning of life.
Definitely an interesting read and a good way to wind down during the evenings, if you like to crunch through articles like I do.
Need a little pick me up? Addicted 2 Success is the place to go. It features articles that are designed to inspire and empower people who are looking to turn their life around.
There's entrepreneurship, self-development, and an all-round focus on success and on getting things done!
Truthdig is something for the people who have been keeping up with the news and politics. It aims to provide you with insightful and accurate repoting on current subjects and issues by having a situation seen from all possible angles, and including all the details relevant or seemingly otherwise.
Found anything that struck your fancy? Did you already lose some hours trying these websites out? Make sure to let us know in the comments!