28 Fun Browser Games to Play (Powered by HTML5)
In the good Ol' days, Flash ruled the multimedia application on the web, but the arrival of HTML5 changed everything. Although the web generally agrees that Flash and HTML5 have their own advantages and specialties.
In fact, we've seen more websites implementing HTML5 instead of Flash, even for web games. Cool features of HTML5 like Canvas, Audio, and Video elements make web gaming possible without Flash, and you do not even need the plugin to play the game!
To show the true gaming potential of HTML5, we're gonna show you 20+ interesting and addictive web games, including Angry Birds, for you, and they're all powered by HTML5! Get ready to spend a few minutes or an hour having fun with all of them.
Note: Latest version of Google Chrome, Firefox, and Internet Explorer are strongly recommended for playing the games.
Angry Birds online in HD! It can be played on the latest version of Google Chrome, Mozilla Firefox, and Internet Explorer.
Shoot down the IEvil with your HTML5 jet! I doubt if the authors were the victims of Internet Explorer 6.
An addictive game with only white boxes and other simple shapes on a black background.
You must sink as many pool balls as possible before the timer runs out. Watch out for the time bomb!
A quality 2D side scroller game completely built by HTML5 and JavaScript.
It's the famous blobby volley game, and your objective is to score more points than your opponent.
Put a bomb into balls to start a chain reaction. Try to find the right moment and place. Higher levels will increase the number of balls you have to react with only one bomb.
Canvas Rider is an addictive game where you ride a bike on tracks drawn by other players.
Google version of Pac-Man, originally created as an animated logo for the game's 30th anniversary on May 22, 2010.

Entanglement is a fun HTML5 puzzle game in which you begin the game with a hexagon in the middle of the screen.
Crystal Galaxy is an action space shooter. It has a unique, mouse-based control scheme that allows you to move and aim to any direction.
HTML5 Blackjack is a blackjack game in HTML5. You start with $100 and can bet $10 per hand.
Land without crashing! A simple yet fun game developed by Jason Brown using JavaScript and Canvas.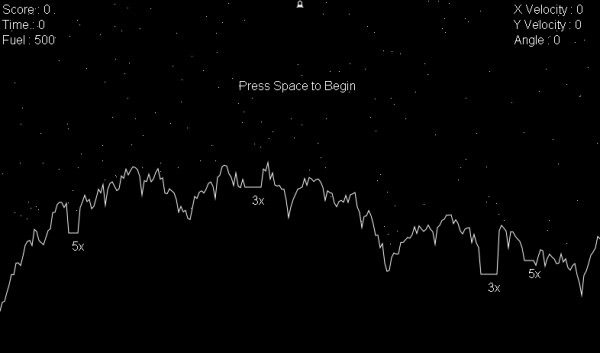 The objective is to avoid the wall, but how long can you avoid it?
A fun puzzle game involving different colored orbs. The aim is to slot the orbs into 1 of 4 slots on a rotatable container and try to get all the same colored orbs into the same container.
Find the right tactic to take out the blue fleet.
PlainChess aims to be a simple yet beautiful alternative to the cluttered chess portals currently existing.
A great 3D chess game in which 2 human players can play the game on either a 2D or 3D board. You can also play against machines!
Pirates Love Daisies is a tower defense game developed using HTML5 and JavaScript features.
A HTML5 canvas game using only mouse input. The goal is to stay alive for as long as possible and gain a higher score.
A complex and challenging HTML5 platformer. The exit to each level is blocked by enemies that roll, jump, fly, and shoot to prevent escape at all costs.
Swarmation is a multiplayer HTML5 game. It tests your ability to make some quick decisions and requires you to work with all other players playing with you.
anic Spaceman
As with all the retro classics, the game ends at the deep end of the difficulty scale. Use the cursors to move left and right and the space bar to jump!
JS WARS is a classic shoot'em up written to demonstrate the power of modern web browsers using HTML5 technology.
Not really a game, but it demonstrates how HTML5 can be used to develop First Person Shooting browser game.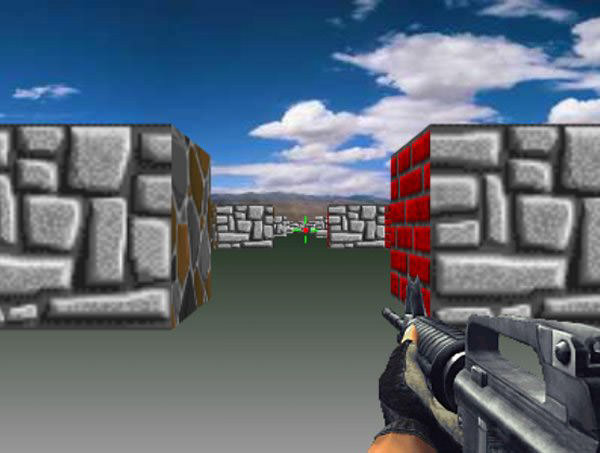 A simple pinball game that uses HTML5 along with the Box2D physics engine.
WPilot is a HTML5 space shooter with multiplayer capabilities. It exists as a proof-of-concept project, where authors are trying to push what's possible in the browser without Flash.