10 Gmail Chrome Extensions You Should Know
I have a love-hate relationship with the new, refreshed version of Gmail. Though I admire its material design interface, I'm not a fan of every design change that led to its modern interface; the interface feels more crowded than the old interface. So, the question arises: how to customize or simplify Gmail?
Moreover, it's not just the interface; maybe you're not satisfied with its features. In either case, there is a quick solution: web extensions. Add-ons or extensions are small tools that add or change some functionality or tweak the interface.
In the case of Gmail, an extension can help simplify its interface, add or remove some features, or introduce customization options. That said, I've compiled a list of ten best extensions for Gmail, which helps you achieve more with Gmail.
With the use of Simplify Gmail, you can untangle the look and feel of Gmail. The extension makes multiple tweaks to its web interface to reduce the clutter and provide a bare minimum interface.
If you loved the clean interface of Inbox by Gmail, you would also like the tweaks made by Simplify Gmail.
Pricing – Free
Why do you need it?
Gmail was updated this year after a long time with numerous features and a new interface. This new interface is featureful but clumsy. So, if you rather liked the old clean interface of Gmail, then you need this extension.
What does it do?
Simplify Gmail hides sidebars under menu buttons, minimizes the search bar, and shifts the compose button to the bottom right. It also moves the essential functions (like delete) to the top bar and does more tweaks.
Overall, it offers a cleaner, more straightforward look & feel, which lets you focus on your work.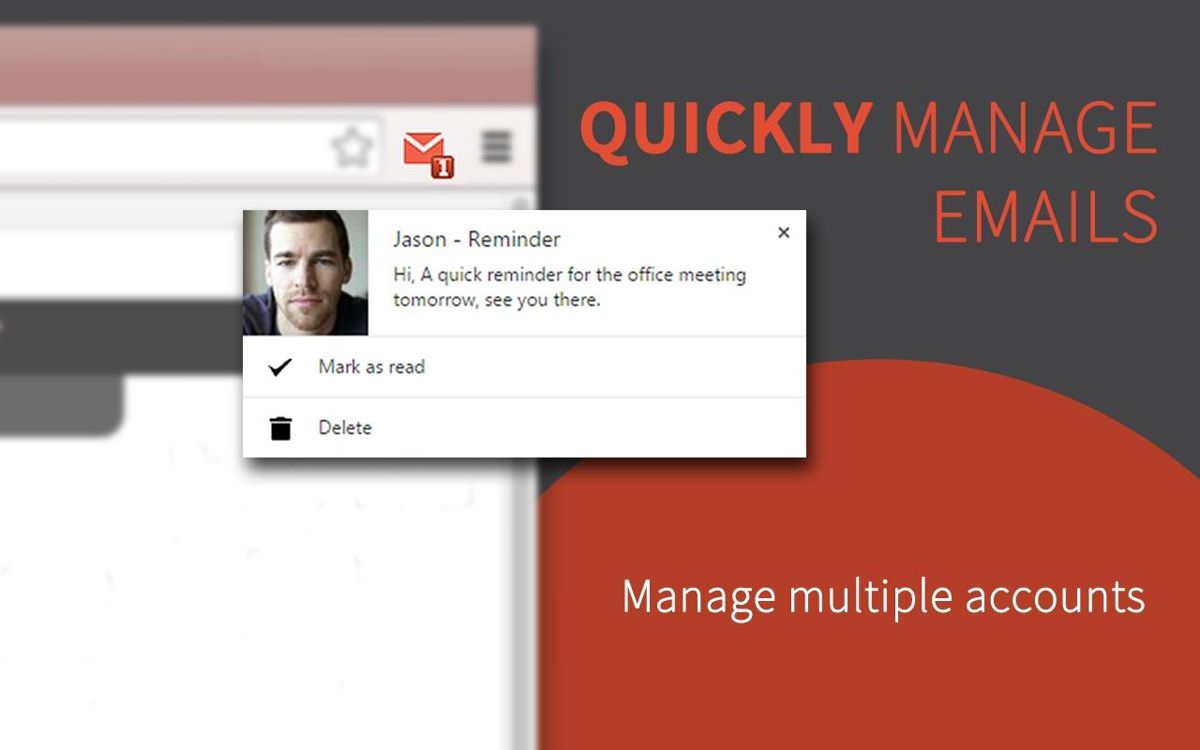 Checker Plus for Gmail gives you the freedom to read and manage your emails without opening Gmail. Also, it helps you to manage multiple accounts easily. Then, the add-on is super customizable, as well.
Pricing – Free
Why do you need it?
With Checker Plus for Gmail, you can forget opening Gmail in a tab or using its application. When you are using your computer, it delivers your emails in the form of notifications along with the sender's profile picture.
If you've opened Chrome, it shows you an email preview that's shown right on your tab.
What does it do?
Apart from its feature to check and manage emails from any tab, I liked its mail preview feature — it allows one to read, delete, or archive an email or mark it as read.
The best part is that it supports voice notifications too that can read aloud the whole email to you, making it helpful for visually impaired people.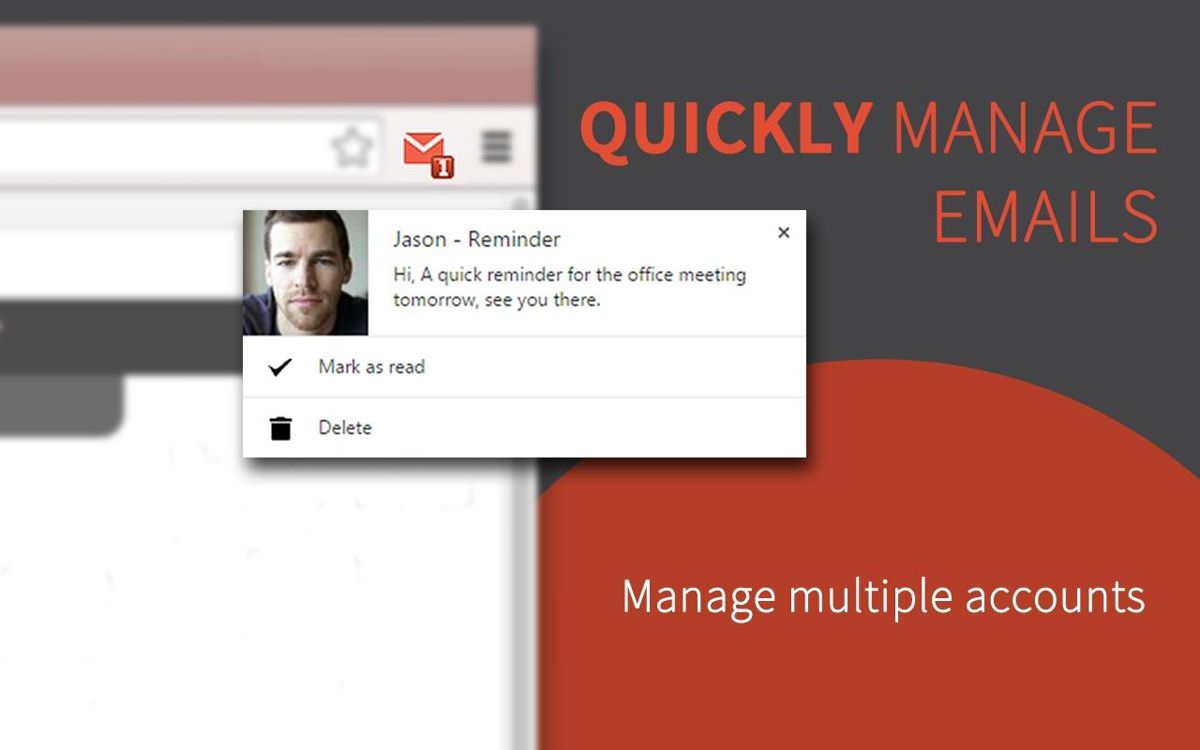 Discoverly is a lifesaver for you when you need all social media information from one of your contacts. It's easy — click its icon on the right sidebar while reading an email to fire up Discoverly and check the contact details.
Pricing – Free
Why do you need it?
This add-on helps you when you need the contact information of a person — may be an email's sender. It is especially helpful for people who are into marketing, recruitment, and sales or if you're an entrepreneur or a job hunter.
What does it do?
Discoverly finds and shows a person's online profiles such as Facebook, Twitter, Linkedin, and Instagram — all profiles in one place. It also shows his/her work info, recent posts or tweets, and your mutual friends or colleagues.
Gmelius transforms Gmail into a project management solution, allowing you to manage all your projects directly from the inbox.
Moreover, it features kanban boards as well, so you won't have to switch between Gmail and Trello (or your favorite kanban tool) or attach emails to your task cards on Trello.
Pricing – Free, and its premium plans start from $9 per month if billed yearly.
Why do you need it?
Though you may have switched to a task management solution, your company may not have abandoned email. It's just not possible. So, you're using email and task management tools.
What if you can create and send emails and manage them directly as tasks? You can assign them, change status, and do a lot more.
What does it do?
Gmelius helps you convert emails to task cards on a shared kanban board. It also supports email tracking, campaigns and sequences, and more features.
Thus, it may also transform your inbox to a helpdesk or marketing platform. Last but foremost, it supports Markdown and features email stamping as well.
With the support for multiple accounts combined with an email-tracking feature, Unlimited Email Tracker is a powerful tool for every marketer. It helps you track an unlimited number of emails from an unlimited number of inboxes.
Pricing – Free
Why do you need it?
Do you like seeing the blue ticks in WhatsApp? You can get the same feature in Gmail, thanks to this extension. As in WhatsApp, it's crucial for a sender to know if the receiver has read the email message.
It helps you know if a person has not received an email or if he/she is just not responding to it.
What does it do?
Unlimited Email Tracker gives you real-time notifications if your email is read or one of its links is clicked. Its tracker provides you with history as well — all the times when an email was clicked or opened.
Then, you can also ban trackers for the incoming emails and put reminders to send emails with UET.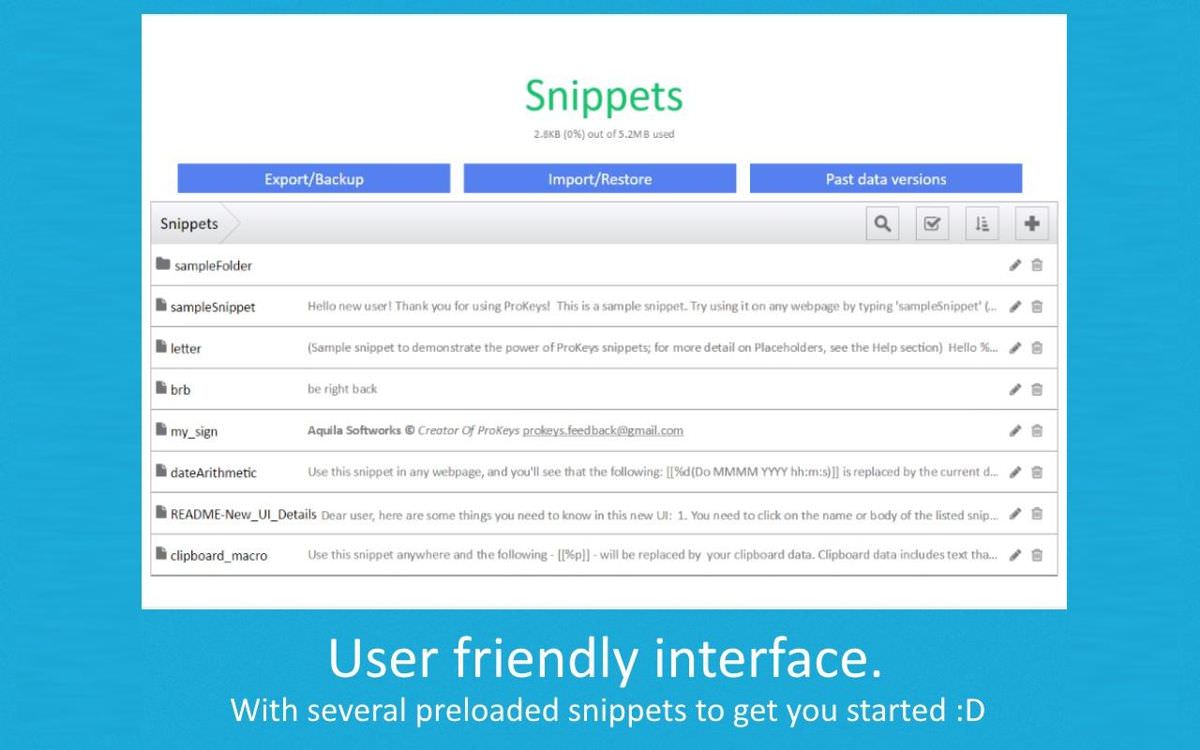 With the use of ProKeys, you can write full sentences using shortcuts. You need to configure the snippets, and then, you can have phrases, sentences, or whole emails written by typing just the defined shortcut.
For example, you can define a shortcut "BR" for "Best regards" and "TY" for typing "Thank you".
Pricing – Free
Why do you need it?
As it saves a lot of time and effort, it is a must-have add-on for Gmail. With the use of ProKeys, your words per minute will increase drastically; thus it boosts your productivity.
You can even solve mathematical problems by typing the calculation in double square brackets with '=' at the end of the brackets.
What does it do?
It's a snippet manager with options to insert them using shortcuts. Its bulk actions help you to delete or move multiple snippets. Its quick search facility helps to search for the desired snippet instantly. You can also import or export all your snippets by syncing it using your account in Google Chrome.
If you want exclusive control over your attachments, then Digify is an ideal solution. Digify for Gmail provides tracking and unsent facilities for your attachments — even for the attachments you send to another person.
Pricing – Free
Why do you need it?
If you have sent a wrong attachment by mistake, then there is almost nothing that you can do in Gmail. With Digify, you get to undo sent an attachment from the receiver.
You can attach read-only attachments; and also self-destructible attachments, which will get deleted automatically after the specified time.
What does it do?
Though numerous tools provide email tracking features, it provides attachment tracking features, unlike others. Also, Digify improves attachments by adding some most desired options like an unsend option and a self destruct timer.
Flowcrypt helps secure your emails with the industry-supported scheme known as OpenPGP — an end-to-end encryption system that uses a public and a private key system. You don't require any knowledge of cryptography to use it.
Pricing – Free
Why do you need it?
If you are scared to send sensitive emails with important attachments to your friends and colleagues over Gmail, then Flowcrypt is the best add-on for you.
It ensures your email and its attachments are safely sent to the receiver without being altered or compromised in the middle, say by a cyber attacker.
What does it do?
Flowcrypt takes just a few seconds to encrypt your emails. With its automatic encryption facility, your emails are secure and the receiver can trust that you sent it. You can also use digital signatures, thanks to this extension.
Multi Forward for Gmail helps you to forward multiple emails to multiple people at once. Since it's not available in Gmail, it's a handy extension.
Pricing – Free
Why do you need it?
While forwarding an email in Gmail, you can forward it to just one person. That means you can't forward to multiple people as it's possible in WhatsApp. Multi Forward helps to send multiple emails to one or multiple persons.
What does it do?
You can select multiple emails before clicking the forward icon in Gmail, then you will get a popup option to enter the email addresses of the recipients (with the auto-complete feature). Finally, those emails will be forwarded to them.
WiseStamp gives you a facility to add email signatures. It's really helpful for people who need to share more information about themselves in the email footer. It helps them to create and send customized email signatures.
Pricing – Free, and premium plans start from $6 per month.
Why do you need it?
It's very easy to set up an email signature using WiseStamp. It helps you to add social media profiles and other links to your email signature. For example, you can promote an event or one of your products to your email recipients.
What does it do?
WiseStamp helps to create and design email signatures, allowing you to add all your important contact information at a single place. Moreover, you can analyze the effectiveness of your email signature, thanks to its analytics features.