100+ Zapier Zaps and Recipes to Boost Your Productivity
Automation is the buzzword in the tech world these days. And why should it not be? Everyone strives for productivity and automation is the prime tool for getting optimum efficiency at any task — especially with web services. That's why you must know and use Zapier — the easiest automation tool.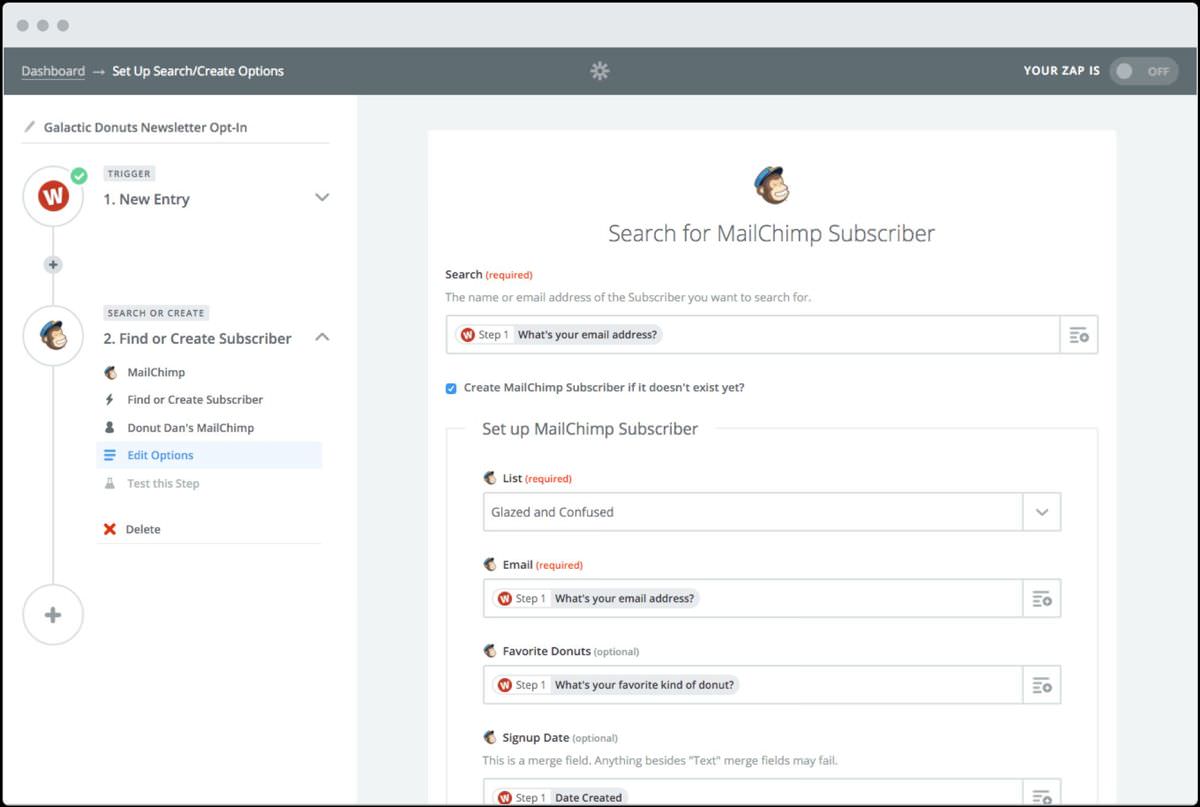 Zapier is one of the most popular tools to automate your work. It supports hundreds of web services and features conditional workflows as well. Did I tell it's free too? Of course, it has a few limitations in its free edition (I miss its conditional workflows), but it's worth the try. Sounds interesting?
9 Project & Task Management Tools for Project Managers
9 Project & Task Management Tools for Project Managers
Automation is the buzzword in the tech world these days. And why should it not be? Everyone strives for productivity and automation is the prime tool for Read more
How Zapier really works?
Zapier works by creating connections between web apps and services. It calls these connections as "Zaps", which works on the principle of cause and effect. However, they're known as triggers and actions respectively. So, a connection joins a trigger and an action together — known as a zap in Zapier.
For example, when a trigger happens, for instance, you post an image on Twitter, Zapier gets to know about the tweet. Then, it performs the connected action, let's say, it may pick the image and save it to Google Drive. Amazing, right?
How to create and use zaps?
Before talking about the useful zaps, let's see how to create and use them:
First of all, open and log in to Zapier (or sign up if required).

You'll see the home screen asking you to create your first zap. Type and search for the apps you wish to connect. Next, select a trigger and an action from their dropdown and click "Use Zap".

Note: Alternatively, you can click the links given below to check out those zaps directly, and then, you can continue below to configure them.

In the zap editor, click "Connect an Account" to connect the trigger app or service first. Then, click the "Save + Continue" button.

Now, pick a sample (if asked) to test the zap and click Continue.
Then, select the app or service to carry out the action when the trigger happens. You need to select this again even if you picked it earlier.

Now, select an action to perform in the zap. Of course, if you selected it before, it will be pre-selected for you. So, just click Continue.

Then, press "Connect an Account" to connect the app or service you wish to perform an action. After you connect it, click Test to check its connection with Zapier, and finally, click "Save + Continue".

Next, you must configure the options for the action. It will differ per the action in your zap, but it will be simple as shown here. For example, I am creating a zap for saving my tweets' links to a text file in Dropbox.

Finally, on the next screen, test your zap before activating it. If you're satisfied with it, click Finish to save and activate your zap.
Zaps for: Google Apps & Services
Let me introduce you to the zaps that allow automating apps and services from Google. Of course, one can use Google Apps Scripts to automate them better — with more customizability — but Zapier is quick and easy to use.
Of course, if you need more flexibility, please check our collections of useful Google Apps Scripts to use Gmail like a pro and automate Google Drive.
Gmail
Google Calendar
Google Contacts
Google Drive
Google Forms
Google Sheets
Zaps for: Productivity Tools
Next, let's check out the zaps aka recipes for automating productivity apps like Evernote and Slack. Then, you can boost productivity even more.
Evernote
HubSpot
Slack
Todoist
Zaps for: Social Media
Now, let's check the zaps for automating social media and networks like Facebook, Instagram, and Twitter. Then, you can easily post images and statuses to multiple networks by just forwarding from one to the others.
Facebook Pages
Instagram
Twitter
YouTube
More Zaps & Recipes
Finally, let me list some recipes for a few more apps and tools — all the useful ones like Dropbox and WordPress.
Dropbox
Typeform
WordPress
I believe in automation in spite of the debates going on around its issues as it boosts productivity. It helps me every day in my work, and I hope it will help you too.