How to Find the Next (Potential) NFT Project to Support
The NFT industry's unfathomable growth has led to numerous opportunities, raking billions of dollars within the past few years, and according to NFT sales statistics, the average sale per week ranges from $10 million to $20 million. So more and more people want to get involved in this active market that has disrupted the world of decentralized finance.
But with thousands of NFTs popping up each month with the same promise to become great and a cut above the rest, they end up being the exact generic copy cat of many others that came before them. For example, Bored Ape Yacht Club and CryptoPunks – a lot of similar-sounding and similarly styled NFT projects have popped up.
So it's always a real challenge to determine which NFT projects are good and which projects are going to flop. Not to mention the sensitive and volatile market that's mostly driven by its hype and FOMO (fear of missing out), making it even harder to find an NFT project that could outlast its craze.
NFT projects could go through the roof in just a matter of days and months but could also end up crashing down just as hard soon after. So the secret here is to stay updated because the NFT space is extremely hard to predict, and literally anything could happen.
Top 5 Upcoming NFT Games to Watch Out For
Top 5 Upcoming NFT Games to Watch Out For
In my previous article, I featured 20 Play-to-Earn NFT Games, and these are probably just the low-hanging fruits... Read more
How do you keep yourself updated?
Well, you're going to have to keep up with all the overwhelming information going around the internet to get a grasp of what's going on and what's about to happen. So you'll need multiple resources for new information, and there are several ways to do this.
1. Be active on Twitter and other mainstream social media
There's nothing better than having instant access to the latest news in just a few clicks. But you have to know how to filter out the best and most useful information you could get because you wouldn't want to spend hours scrolling through social media.
Following important personas like Ellon Musk and other highly-influential people would also help simply because their opinions have a massive influence on the market.
And there are also influencers who dedicate their time to monitoring the market and give off tips before any upcoming events that could shake the market.
2. Join Subreddits
If you're looking to scour the internet for the best upcoming NFT projects, you should consider joining NFT subreddits.
Reddit communities or subreddits are the "front page of the internet." It's where crypto and NFT enthusiasts gather, share information, vote, and discuss digital investments and other hot projects that could be operating under your radar.
Rather than spending countless hours just to get a hint of what's hot, joining an NFT community subreddit could be one of the best decisions you can make.
3. Become a Discord member
If you're following an NFT project, they most likely have dedicated discord channels where all the leaks and sneak peeks are shared and discussed by the developers. Having easy access to any information or updates about a project gives you an upper hand and helps you predict any foreshadowing dangers and red flags.
The screenshot above was taken from a project I'm following (mentioned below). It has a channel for NFTs, crypto coins, a calendar, and many more. Most are verified by the community members and even the project team members themselves. Plus, a lot of times, you can get a free whitelist spot through these channels as well.
How to tell if an NFT project is good?
Figuring out how to tell if an NFT project is good is no simple feat. You'll have to do tedious research and look into the most critical factors that would make an NFT project thrive. Lucky for you, there are several safety precautions you can take to make sure that the NFT project you like has great potential.
1. Review the project's roadmap
Reviewing a project's roadmap is one of the most straightforward courses you can take to see if the NFT project you're eyeing is any good. And by checking a project's roadmap, you'll see what plans they have in store for the future and how they would stand out in the tight competitive market.
Utility is also a big sign of whether a project is good to support or not. If a project does not have a clear utility, purpose, or use (more synonyms here), then it probably is just going to be a fad and not for long-term investment.
If the utility is too good to be true, it might be…but this can often be balanced by the next points below.
2. Are the founders credible?
As an investor, one of your top priorities is to avoid any possible scams that could occur. Additionally, the success of an NFT project lies in the driving crew behind it. And knowing that the founders are credible ensures that you and your money are in good hands.
We can't stress enough how important it is to know the team behind the project that you want to put your money on. A credible team should be traceable with visible track records or past achievements to prove their worth.
In contrast, if the developers are unknown, you should take this as a significant red flag, no matter how good their project is. If not, you are taking some unknown risks, and it's always better to play safe than sorry.
Keep in mind that we don't just invest in the project itself, but we also put our bets on the developers behind that project. And we hope to see it have an astounding success and be one of the lucky ones to reap the rewards in the future.
3. Does it have a genuine supporting community?
Developers can easily create fake followers and supporters by using bots or hiring other people to create dummy accounts. And this would create the illusion of an active community, enticing you to join and be one of their investors.
A genuine community is vital for any project to grow and improve. Communities that are vocal give their unfiltered opinions about the project, which can then be used by the developers as a reference to improve. So how do you know if a project has a genuine community?
A project with its dedicated Discord channel has a strict account verification process that filters out bots that could flood the channel with unnecessary information and spam. It also helps to occasionally check the most active users to evaluate and validate their accounts.
For the best project with an active community, you would often see them shilling their project on Twitter all the time. If they aren't on Discord and Twitter, I would think twice before taking serious interest.
4. Do you like the project itself?
If the answer to this question is no, what makes you think others would like it? You'd think that perhaps, people have different preferences and want to get a hold of it. But if an NFT project does not have any value that would pique your interest, it just says that the project isn't good enough.
But if you like the project from the get-go, it speaks a lot about the project's value, utility, and the sentiment behind its demand. It would also serve as a solid foundation for you as an investor because no matter what happens to the market, you see its value with your own eyes and wouldn't mind holding on to it yourself.
A small note about EthLizards…
One of the projects I actively follow is EthLizards. It started as a joke but now it's becoming an investing Decentralized Autonomous Organization (or DAO). Meaning, a huge portion of the NFT sales are being invested into other GameFi and DeFi projects. And profit will be distributed to EhtlLizards NFT holders.
Project's Roadmap – initially they didn't have any concrete plans, but as things got going, a serious plan materialized (which is to invest the money to other projects)
Founders – the founders came from Illuvium's Discord, and these are people who have been in the crypto and NFT scene for years, spending north of 6 to 7 digits easily. Plus the co-founder of Illuvium, Kieran Warwick, is the main advisor of the project, along with Anton Bukov, the co-founder of 1inch.
Community – inside Discord and on Twitter, EthLizards holders are making a bunch of materials to help educate NFT enthusiasts about the project.
Utility – it's just like buying shares in a company and you get dividends, only on steroids.
What are the risks of finding new NFT projects to support?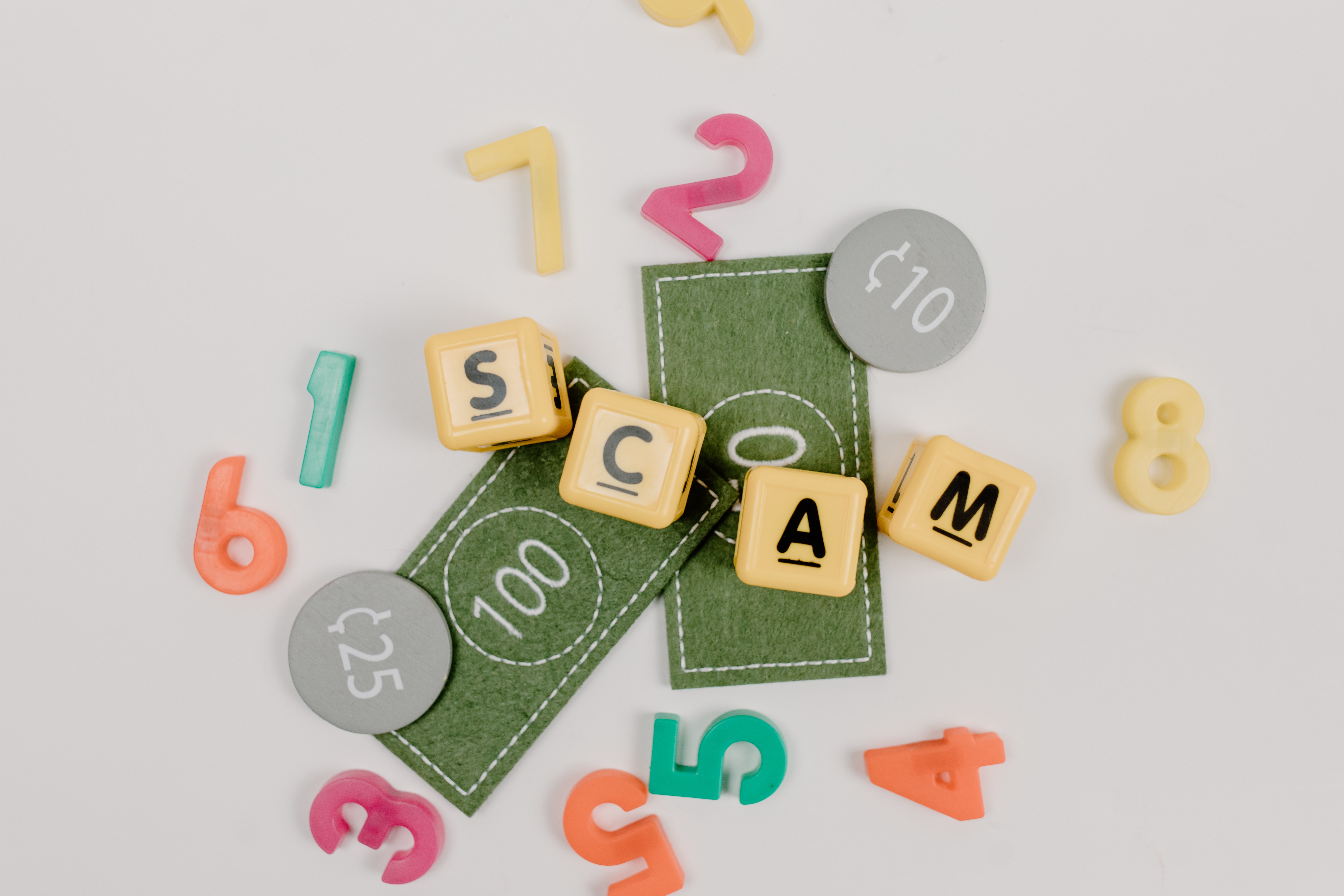 We've all witnessed the financial surge in the NFT space, amassing billions of dollars on the blockchain. And people can't help but wonder how they could join this new NFT mania, leading thousands of investors flocking in, hoping to earn thousands or even millions of dollars for themselves.
1. Beware of fraudulent websites
Unfortunately, this whole commotion attracted other organizations that have one thing in mind – scam people and make money. This is why countless fake crypto wallets and fake NFT marketplaces were created, taking away millions of dollars from unknowing investors.
What I do is if they are listed on CoinGecko or OpenSea, or are verified on Twitter, I use the links from these official sources instead of clicking on random links from people online or from search results
2. Nothing is guaranteed
The most apparent risk is when you place your faith and money on a new project. No matter how well you've studied and evaluated an NFT project and every aspect that could predict its future, it's still not a guaranteed success.
But having educated speculation is better than going with the crowd with all their hype. Wouldn't you agree?
3. Rug Pulls
Scammers were able to take away $14 billion worth of cryptos in 2021 alone, which shows how successful they were and how easy it is for them to trick people. This topic is broad and deserves an article for itself, but we'll keep it short. There are ways for you to avoid them as much as possible.
First would be evaluating the team behind the project you're interested in and see if they can be trusted or have a good track record.
Second, if the project developers are offering high returns, you should take it as a red flag.
Third, see if the project's liquidity pool is locked and how long. A locked liquidity pool will prevent the developers themselves from running away with the funds.
Fourth, you should check if they have a well-established website. A legit NFT project that has a dedicated webpage speaks well about their undertaking because setting up a website takes time, and they have gone through several screenings.
And lastly, if their engagement on social media is low compared to the number of their followers, they might have some fake followers, so I would caution against these projects, especially if they are just a few months old.
Conclusion
Pursuing the next NFT project support is complex and demanding. Not to mention its insane volatility that surpasses even cryptos. But if you'd follow the proper framework while keeping an eye out for any glaring red flags, you might pull through and discover a project that'll bring you a fortune.
Disclaimer: This article is not financial advice. The information herein is intended for education and information purposes only. Due diligence is always highly advised when venturing out into the unknown and if a professional's advice is available, consider getting one suited to your financial circumstance.