5 Web Hosting Technology Trends You Should Know
At the moment, around 59% of the entire world's population is on the Internet. According to some predictions, this percentage is most likely to reach 75% as early as 2022, which amounts to about 6 billion users in total.
Naturally, many will want to take advantage of this fact to start their own website or launch an app business. And to do that, they'll need servers to host them on.
In other words, as having an online presence becomes the new normal, the need for web hosting services will inevitably increase. In fact, the market is expected to surpass $216 billion by 2025.
It's crucial that web hosting providers stay up to date with the ongoing changes and the latest hosting trends. Website owners should follow these trends as well if they want their hosting infrastructure to be up to par with today's best.
1. Cloud Hosting is On the Rise
Instead of relying solely on physical data centers, the world is gradually starting to switch to cloud computing.
In addition, some tech giants, such as Google and Alibaba, have delved into cloud hosting a long time ago and even offer essential cloud solutions to their customers for free.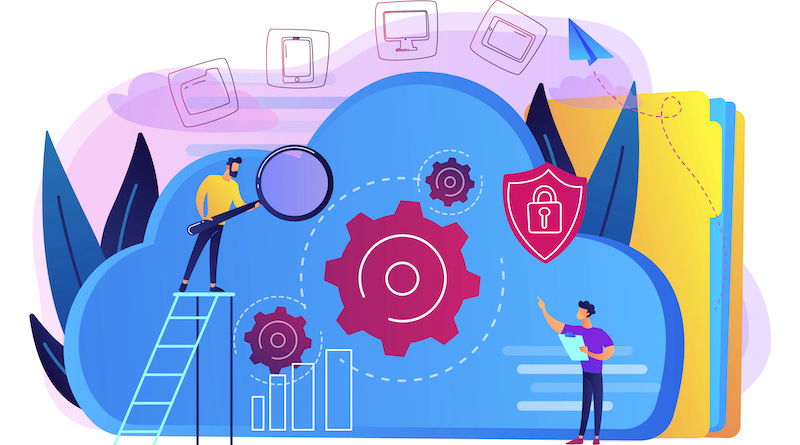 Unlike traditional hosting, which implies that all solutions are stored on a single physical server, cloud hosting deploys them on a network of connected servers. Aside from ensuring greater scalability, there are many other reasons cloud servers are considered superior to their traditional counterparts.
For one, because clients are renting out virtual space instead of physical, they only have to pay for the resources they actually use up. What's more, the websites and apps are backed up on a regular basis.
That way, if one server malfunctions, the others can stand in for it and carry the load. In turn, that can prevent downtime and setbacks.
2. Offshore Hosting is Becoming Increasingly Popular
More people are beginning to realize the importance of Internet data security. In light of that, many website owners are choosing to shift to offshore hosting, as it allows them greater anonymity and protection. Besides that, the number of authoritative governments is growing, imposing stricter laws and higher taxes than ever.
Offshore hosting providers use servers located in various remote locations, i.e., hosting "havens." Currently, the most sought-after locations include Switzerland, Norway, Bermuda, the Cayman Islands, Cyprus, Malta, etc.
Due to its favorable privacy of information laws, the Netherlands is also one of the most common offshore locations today. Some of the largest offshore hosting providers all have a notable presence in Amsterdam, including AbeloHost, Kamatera, and Flaunt7.
Iceland's data center industry has also been booming, currently making up almost 1% of the country's GDP. Apart from having strong privacy protection laws and supporting net neutrality, Iceland is famous for its internet connection stability
Also, its naturally cold environment acts as an optimal server cooling system.
3. Data Centers are Going Carbon-free
With the green revolution underway, tech moguls are feeling the pressure to switch to renewable energy sources, such as wind and solar. Back in 2017, Google was the first company to fully utilize renewable energy.
Now, however, it has set an even bolder goal of going 100% carbon-free in all of its locations by 2030. Amazon has followed Google's lead, promising to reach full renewability by 2025 and net-zero carbon emissions by 2040.
However, running on carbon-free sources 24/7 is a daunting task. Energy needs to be stored in the local grid so it can power the centers when the resources are unavailable.
To achieve that, companies have been building their own renewable sources right next to their data centers. Again, Google and Amazon have been the leaders in this field. However, Amazon is the record-holder, operating 86 renewable energy projects around the world today.
While this method is effective, it resolves only half of the problem. The question of what's the best way to store energy still remains unanswered. One of the potential solutions revolves around the use of lithium-ion batteries. These batteries can store excess renewable energy and feed the grid when it runs out of energy. However, they can only do so for a short period (about a few hours).
Thus, to run on renewable energy round the clock, we need a better and more encompassing solution, preferably one that involves the implementation of multiple technologies at once.
4. AI Is the Present and the Future
According to the predictions of Gartner, one of the world's leading research and advisory IT companies, more than 30% of all data centers that don't utilize artificial intelligence (AI) will have been economically and functionally unsustainable by 2020. Given that 2020 is long gone, it's high time data-driven companies started implementing AI and machine learning.
In the future, AI will probably penetrate all aspects of life. For now, some of the proposed applications include:
Performing Routine Tasks
Running a data center, along with all of its employees, calls for plenty of time, effort, and resources. Because of that, companies have been forced to seek alternative methods. Recently, they've been looking into AI to carry out some of their mundane and repetitive tasks.
For example, AI can help optimize server performance using predictive analytics. In addition, it can monitor equipment and quickly identify any defects. In turn, that can prevent costly equipment failure and setbacks.
Here are some other examples of what AI can do for data center facilities:
temperature (heating/cooling system) management
ventilation
security monitoring
fire hazard mitigation
Data Security
Aside from physical threats, AI can also help detect and mitigate cyber threats, which is crucial for data-driven businesses. By learning what typical network behavior looks like, it can easily identify any deviations that might occur.
In other words, AI can detect malware and loopholes in the security system early on, and thus prevent cyber attacks and data breaches.
Energy Conservation
More and more tech giants have been using AI in their data centers to control their energy usagebara task that previously required human intervention. As a matter of fact, thanks to its use of AI, Google has already managed to reduce the energy consumption in its data centers by 40%.
5. The Number of Data Centers is Declining
Although the demand for bigger data center capacity is rising and the competition only grows tougher, traditional brick-and-mortar data centers will most likely go out of fashion soon. As reported by researchers in 2017, the number of data centers peaked at 8.55 million in 2015. After that, this number slowly started decreasing and is expected to drop to just 7.2 million in 2021.
One of the most probable explanations for this occurrence is the growing demand for greater flexibility, stability, and speed. Instead of using small, in-house data centers, more people are choosing to rent servers from larger service providers.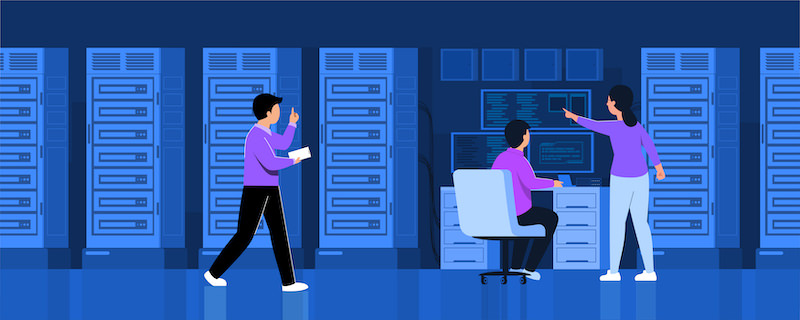 Another notable change in the data center industry is the increased use of cloud hosting and virtualization, which will soon become the new standard.
With so many promising trends impacting the industry at the moment, it seems as though the future of data centers is bright. Still, the industry will inevitably change, most likely boiling down to only a couple of standout companies.
The Bottom Line
To stay relevant and improve their services, it's crucial that businesses keep up with the ongoing developments in the web hosting industry. Of course, that's no easy task, especially considering how many factors are at play.
Not only do they have to keep track of rapid technological advancements but also deal with unprecedented occurrences, such as the 2020 COVID-19 pandemic.
Anyhow, as it embraces the challenges imposed by the unremittingly changing digital market, we can expect the web hosting industry to expand and improve.