8 Advantages of Choosing Google Cloud Hosting
Cloud computing isn't that old. The origins of cloud computing date back to the 1990s when telecommunications companies began to include virtual private networks in their offerings.
Initially, the term "cloud" referred to computing space shared by a provider and the end user. The actual cloud computing revolution occurred in 1999 when Salesforce.com entered the picture. And that made Salesforce.com the forefather of cloud computing.
Following that, Amazon tried its hands-on web-based retail services in 2002. It offered a variety of cloud-based services, including storage and computation. Google App Engine, launched in 2008, was the company's first foray into the cloud. In 2010, the company introduced Google Storage.
What is Google Cloud Platform?
Google Cloud Platform is a component of Google Cloud – just like Google Workspace (formerly known as G Suite), enterprise versions of Android & Chrome OS, and application programming interfaces (APIs) for machine learning & enterprise mapping services.
It offers dependable and highly scalable Google cloud computing services. These services assist clients in computing and data storage, and developers in developing, testing, and deploying of applications.
Google cloud platform includes application, storage, and cloud computing services for backend, mobile, and web-based solutions that use the internet. Over four million apps rely on the platform.
Advantages of using Google Cloud Hosting
1. Exceptional Availability and Uptime
You can have the best data or product to show in the market, but it won't matter if visitors can't get to your website.
Regular periods of website downtime will not only harm your brand image but will also harm your search engine rankings. Google and Bing spiders visit your website regularly to crawl it and check its content, page speed, and availability.
Outages that are frequent or prolonged will have an impact on your SEO (Search Engine Optimization).
2. Live Migration
Compared to other services, Google provides:
Live migration between host machines.
Allowing businesses to remain operational 24 hours a day – 7 days a week.
Google launched this service in 2014. Without rebooting the machines, the company can repair and update software, including security-related programs, using live maintenance.
Other services, on the other hand, it will notify you in advance that your machines will be shut down and reassigned to a different host.
3. Global Infrastructure
One significant contrast between Google Cloud hosting and other providers is their global network. It's one of the biggest in the world, rivaling Microsoft's and Amazon's global infrastructure.
A global network presence will be critical to your user experience, and geographic proximity influences how quickly your users can access your website and resources.
A more extensive, more geographically dispersed network allows you to provide local access to more people. This means your website's visitors will have a faster and better experience.
4. Ease of Setup
The convenience of installing a new web hosting solution is a significant benefit of Google Cloud hosting.
The service allows you to select over 100 click-to-deploy web hosting solutions, greatly simplifying setup and launch.
These preconfigured click-to-deploy solutions typically include a virtual machine server, operating system, storage disk, content management system, and database.
They are affordable without requiring the time and effort to source what you need to start.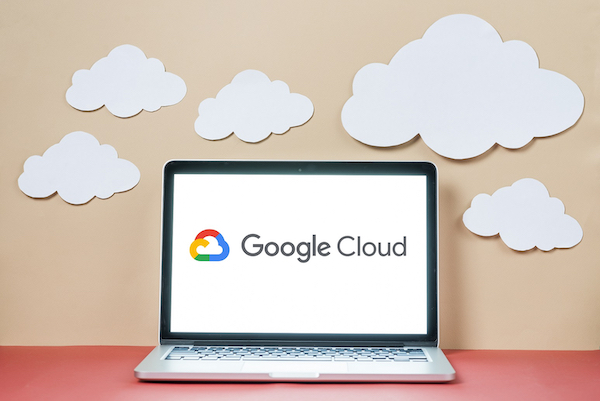 All Google Cloud hosting solutions are fully customizable. So, once your day-one deployment is up and running, you can return at a later time to adjust and further optimize the solution.
5. Improved pricing
What distinguishes Google from Amazon Web Services is that it only offers one type of pricing plan, in which you pay monthly based on your usage.
The minimum usage time is ten minutes, rounded up to the nearest minute. Google Cloud Hosting Plans are more affordable than other Platform Hosting Plans, and its pricing strategies outperform its rivals.
Google Cloud Hosting offers billing plans based on the second. To use this service, you must first log in and provide the required information. You only need a credit card or a bank account number.
The primary benefit of Google Cloud Hosting is that their subscriptions do not obligate you if they have signed up for one of the pricing plans.
6. Upgraded performance
Google has improved the corporate performance of Google Cloud Hosting. Remote access to data is possible from any location, and an extensive infrastructure enables it to perform various sophisticated operations on its network efficiently.
Google Cloud Machines can handle a high volume of visitors at any time. You can reduce your webpage load time if you switch to Google Cloud Hosting.
7. Excellent Speed
Although Amazon has a broader range of services, Google outperforms Amazon regarding speed. Google announced last year that it is investing in a Faster Cable system that will allow it to provide Google Cloud and Google App customers with speeds of up to 10Tbs (Terabits per second).
The cable lies under the Pacific Ocean, and Google is one of the six members with access to it. The cable connects to the entire west coast of the United States and all of Japan's major cities and can connect to major Asian hubs.
8. Advanced security
When you choose the Google Cloud Platform, you gain access to a security model refined over 15 years of continuous improvement through innovation.
The same system protects their most important products, including Gmail and Google Search.
You can also rest assured that Google's industry-leading security and privacy experts are committed to improving the platform's cutting-edge security.
Wrapping up
Getting started is simple, thanks to the platform's simplicity and click-to-deploy hosting configurations. With Google's cloud hosting platform, your website will load at lightning speed and almost always remain available once hosting is activated.
You can even select network service tiers, giving you the ability to boost performance at a cost.