Showcase of Beautiful Movie Website Designs
True movie lovers hardly ever get satisfied with just watching a film. They want to know all the details related to the movie, details like the cast, inspiration behind a story, fresh news about it and even more. Fortunately, the Web era allows us to know a lot about a favourite movie. And film and trivia websites help us with it.
Films are made to entertain their audiences, same goes with their sites. Of course, the main aim is to spread to the world what's great about the film and promote it via trailers with dramatic action, graphically rich animation, awesome sound effects and funny quips about what to expect.Then, there is the film website.
As a rule, a film website launches long before the highly anticipated movie in order to trigger public interest. In today's post, I have pulled together 45 really stunning film website designs of all the best movies over the last few years. Check out the appropriate use of full size video backgrounds to show off a trailer or awesome posters.
Web Design Trends for 2013
Web Design Trends for 2013
All throughout 2012 there has been an enormous surge in new web design trends. Some of you may... Read more
#1 – Iron Man
#2 – Life of Pi
#3 – Star Trek Into Darkness
#4 – The Hobbit
#5 – Killing Them Softly
#6 – The Girl with the Dragon Tattoo
#7 – Hangover Part 3
#8 – Warm Bodies
#9 – A Good Day to Die Hard
#10 – Sherlock Holmes
#11 – 99 Fraqncs
#12 – Limitless
#13 – Hitchcock
#14 – Sinister
#15 – Side Effect
#16 – Kick-Ass 2
#17 – White House Down
#18 – The Hunger Games
#19 – Stand Up Guys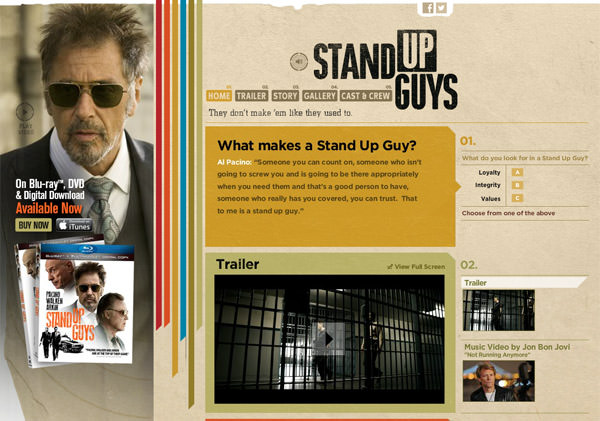 #20 – Madagascar
#21 – Rush
#22 – To Save a Life
#23 – Bachelorette
#24 – Silent Hill
#25 – The Mechanic
#26 – Cloud Atlas
#27 – Men in Black
#28 – Cosmopolis
#29 – Man of Steel
#30 – Resident Evil
#31 – Worlds Away 3D
#32 – Watchmen
#33 – Alice in Wonderland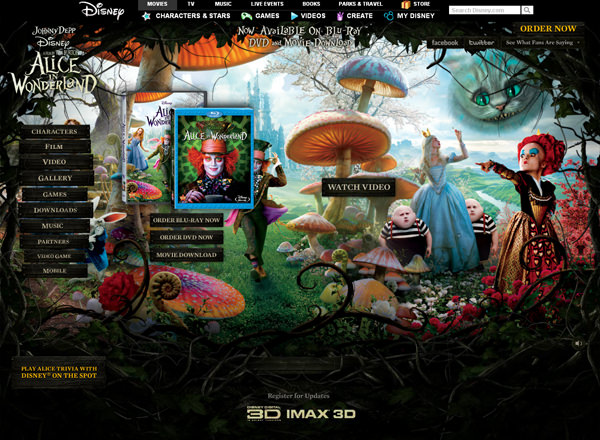 #34 – Broken Embraces
#35 – Harry Potter and the Half-Blood Prince
#36 – Where the Wild Things Are
#37 – Mid-August Lunch
#38 – City Island
#39 – Brooklyns Fines
#40 – Halloween 2
#41 – Green Lantern
#42 – Red Riding Hood
#43 – Day Breakers
#44 – Sucker Punch
#45 – The Exorcist
More
Here's more beautiful website designs posts for your inspiration: