Tips to Creating Beautiful Restaurant Website
When it comes to designing a restaurant website, there are some things that you should put your mind to. For instance, why would people visit any restaurant's website – to be acquainted with your menu, interior and services. Moreover, it can also receive orders as well as reservations. Keeping such things in mind, you can create a wonderful restaurant website.
So today I'd like to talk about creating a proper restaurant website design. It seems easy on the surface, but still, there are a few tips you totally should follow in order to create a gorgeous restaurant website that you can be proud of.
Recommended Reading: 9 Ideas for Building Great Websites With Less
1. Target Audience
First thing first, you have to find out your target audience. If there is a university near your cafe, students will probably be your frequent visitors. If there is a business center not far from your restaurant then expect business-executive types to lunch at your place.
Check the restaurant's surroundings to access its clientele, their age group and ultimately their preferences to decide upon a target audience.
Once the target audience is defined, you can go on with the theme. If it is a students' cafe, a clean and bright design will be the perfect choice. But if you are trying to engage the more executive class, go for an elegant or professional style.
Also, you can discuss with the restaurant's owner to arrange "happy hours" or other discounts to attract more customers. Don't forget to create an extra website page, slider image or pop-up window for a brief description about it.
Here you can see an offer in a slider at the website header. The visitors of this website would likely be well-informed because the offer is on the main page.
2. Keep It Simple
There is a famous design principle called KISS, meaning "Keep It Simple, Stupid". By this principle, simplicity and a user-friendly design should be your main goal while designing a website. If a user doesn't find what they are looking for in three clicks, they'll be inclined to leave your website and look for other options.
In the same vein, every good restaurant website should include important and required pages, such as a home page or main page, the menu, the 'About us' page, and a Contact form. It's critically important to create all these pages because without any of them the website will never be complete.
You can also add a review or testimonial page in order to show your visitors what other people say about your restaurant.
3. Color Scheme
Have you noticed that the color palette of most restaurant sites consists of four main colors: brown, white, red and black. Of course, these days you can see a full spectrum of colors on restaurant websites, but these main four colors were selected for a reason. You'll be able to understand it better by looking at the samples below.
Brown color symbolizes reliability, stability, and adherence to tradition.
White gives a feeling of freshness, purity, and freedom.
Black is associated with mystery and power of creation. Moreover, food photography looks great on a black background.
The color red is most often used by fast food restaurants as it is the symbol of urgency and catches one's attention better than others. Always try to take into consideration the fact that colors influence a user's behaviour and use this knowledge to your benefit.
4. Easy-to-use Contact Form
Your restaurant website should have an easy-to-use contact or feedback form. It's not enough just to leave an email address or a phone number on the contact page. A contact form lets you add fields which can help narrow down what the person is trying to contact you for.
Also, don't forget to attach a map to the form in order to show the location of your restaurant, that will remove questions about the location of your restaurant.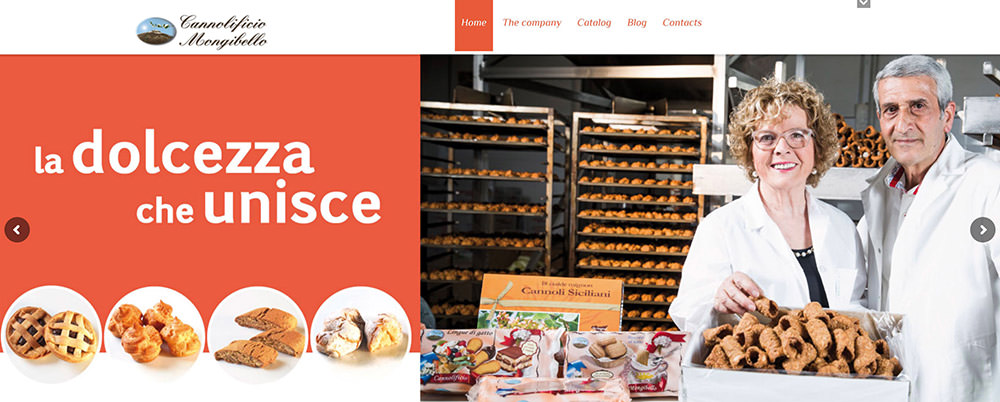 5. Stay Sociable
There are lots of social websites you can use to share information and find potential customers. Let your visitors follow your news, updates, and even staff via social networks.
Social media can be a great source of promotion. However, it can also land you quick customer reviews. So it is important to stay open to communication, be friendly with your customers and provide the best service.
"Word of mouth" is a quite strong motivator. You can turn it to your advantage. Just share information that is really useful and interesting to your target audience, for example, the rules of proper nutrition with the corresponding dishes from your menu.
6. High-Quality Images
One thing on your website that can pull customers to your restaurant are the images. Images of the food, of the ambiance and even of the furniture or crockery can make a big difference. In this regard, large background photos are an amazing choice for restaurant website design.
Also, you can add some high-quality images to the menu page in order to demonstrate how your dishes look like. Make the images "delicious", they are supposed to arouse an appetite.
The images of your food should be so attractive and realistic that they awaken a desire in the visitors to step into your restaurant and get a bite.
7. Killing "About Us" Page
Your website is an instrument to win over the crowd and to top your competitors. The "About us" page should be unique and make you stand out from the crowd.
Try to find your personality layer and add it there. Show your potential customers how friendly and professional your team is.
People read the information on web differently from the way they read books and magazines. They read fluently, selecting the key points for themselves. Keep this fact in mind and highlight the main moment with bold font. It will help not just to perceive the information better, but also to index it for search engines, such as Google.
Bonus Tip: Logo Placement
I'd like to share one more small tip with you. Almost all websites try to place the logo on the top left corner of the page. But why?
According to a research, when a person opens a website, his or her view runs from left to right. People are used to reading in such a way.
So, the best place on the page to put a logo is the top left corner.
Conclusion
These tips are designed for beginners, but I hope that the pros appreciate them as well. Define your goals and try to achieve them with the help of your website. Remember that perfection is a journey, not a destination.
If you have more tips to share, let us know.