30 Cool Iron Man Merchandise You Can Buy
Though every superhero has its own fandom, however, Iron Man enjoys the biggest share of fans all around the world. The charisma of Robert Downey Jr. combined with that of Tony Stark's and you get an amazing character whom everyone is falling in love with.
So for all the fans of Iron Man, here are some really interesting accessories and merchandise that you can buy. From decals and collectible figures to light lights and glowing Arc Reactors, this list has a lot of interesting stuff for a true Iron Man fan.
30+ Awesome Gifts Ideas for Geeks, Vol. 1
30+ Awesome Gifts Ideas for Geeks, Vol. 1
In one's family or friends circle, there's always someone who's smart and loves everything related to tech, video... Read more
When we talk about Iron Man, we think of toughness and aesthetics, and this is exactly what this iPhone 11 case is all about. Made of soft TPU edges and cloth back, the case is stylish and keeps your phone safe.
If your love for Lego intersects with Iron Man fandom, then you'll adore this this Hulkbuster-themed Lego. The box includes four Infinity War Lego figures and gun turret so you can recreate the battle scene from the movie.
Here's another Lego themed on the Machine Buster that comes with other mini Lego figures like Ant Man, War Machine and Outrider. With 362 pieces and a hundred possibilities, it'll keep you busy for a long time.
Flaunt your Iron Man fandom with this cool high-speed 64GB USB 2.0 flash drive shaped as Iron Man's helmet.
Iron Man helmet is as cool as Iron Man hand glove that's also a USB flash drive. What's more cool is that you can fold the glove's fingers in any way – pointing, victory sign or…you know the third one.
One of the most prominent elements of Iron Man's life is the Arc Reactor upon which his life depends. So is you're preparing to go to a costume party dressed as Iron Man, this Arch Reactor will attach to your short and will glow to give a full impact.
Pimp up your laptop or other accessories with these high-quality PVC vinyl decal stickers pack. The pack has an assortment of Iron Man-themed stickers that are 3 to 7 cim in size.
Here's a sixth-scale Iron Man collectible figure but it looks so real that's you'll feel actual Robert Downey Jr. in the room.
When talking about Iron Man, how can we forget his last sacrifice symbolized by this quarter-size Nano Gauntlet that he wore to save the world and loose his own life.
In the same vein, here is a Hulkbuster sixth scale figure that Tony Stark and Bruce Banner created in the last Avengers movie. You'll be amazed at the attention to detail in this collectible figure.
A different version of the actual Iron Man, this Iron Man 2.0 figure features glows with a neon light that you can see from diverse perspectives.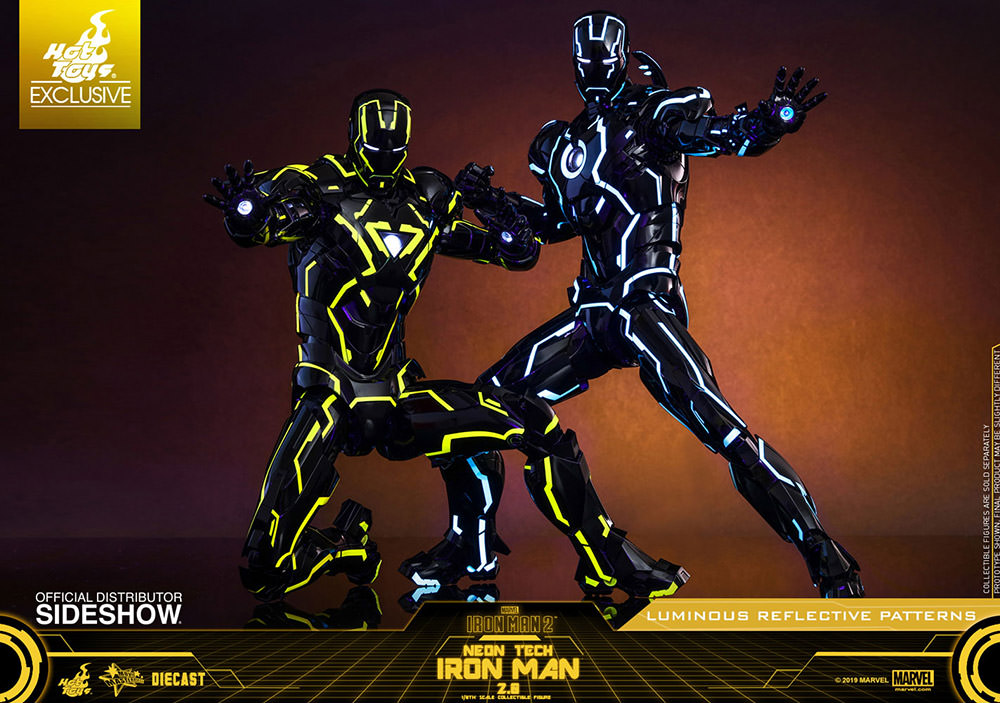 A life-size collectable from the Avengers Endgame movie, this Arc Reactor is made with fine details and can be attached to your clothes and can be held on a display stand that comes with it.
Collectibles are nice but they don't have a real use. This Iron Man accessory, on the other hand, is a mini bluetooth speaker that fits in your pocket.
Another Iron Man-inspired bluetooth speaker with a rechargeable lithium battery, 5W speaker that gives high-quality sound and rubberized base for best stability.
Let Iron Man power your dying phones and tablets with this Iron Man armor power bank. It features lighting and sound effects and a capacity of 4000mAh.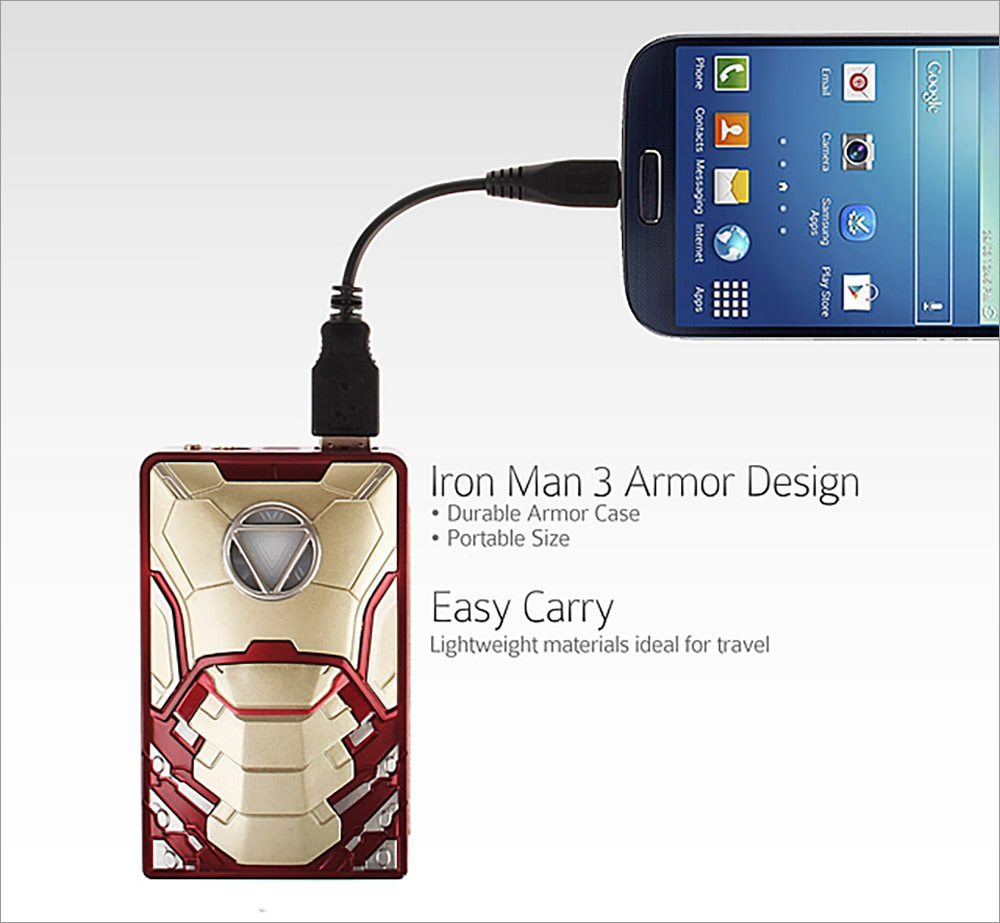 As power is synonymous to Iron Man, here are powerful gaming headphones that gives high-quality sound. It'll give you a totally cool appearance when you'll be playing your favorite video game.
Any Iron Man fan would love to carry this cute looking but pretty useful keychain that doubles as an LED torch light. It's so tiny that you can actually attach it to your phone or with your bag's zip.
If you're not a fan of small accessories, then here is a bulky one for you. This Hulkbuster head is a USB power lamp. Through its remote control, you can put on any mode, open/ close the mask, control the brightness or move the head right/left.
Can't get enough of Iron Man-inspired gadgets, here's another one. Iron Man helmet made into wireless mouse for your PC or laptop. What's best – the eyes glow with mouse movement.
If you're having an Iron Man-themed mouse, then why not an Iron Man-themed laptop cover too? This soft plastic cover will keep your device safe and make it look cool at the same time.
Talking about looking cool, this Iron Man Arch Reactor hoodie is bound to make any one who wears it look cool. Am I right?
Iron Man may be tough from outside but he's real soft from inside, just like these soft rubber key covers – a perfect accessory for any super hero fan.
There are thousands of AirPods cases out there, but for an Iron Man fan, this would be the best one. Made with premium silicon, the case will protect your AirPods from dust and damage.
Your suer hero loving geek friend will love these Iron Man cufflinks. If the suit is too dull for you, spice your outfit up with these cufflinks.
If the Iron Man helmet cufflinks aren't working for you, here are Iron Man Arc Reactor cufflinks coupled with a decent tie clip.
For those you want to take their cosplay to the next level, here is a real-life actually wearable Iron Man hemet. It features sound effects, LED eyes that light up and magnetized faceplate. Just perfect!
If you love everything Iron Man, then you'll surely love with Arch Reactor keyring that glows in the dark. You can carry it around or add it to your Iron Man collection.
If you want a really cool night light, take a look at this Iron Man 3D night light. The acrylic panel is engraved with line that creates a magnificent effect with 16 colors and working modes.
Talk about cool things, this awesome-looking Iron Man-inspired iPhone case is best of any Iron Man fan who's in need of a protective and dirt-resistant case.