40+ Tools to Supercharge Your Instagram Account
A comprehensive list of over 40 tools that can enhance the Instagram experience for individuals and businesses.
In the modern digital landscape, social media channels like Instagram have become indispensable in our everyday lives. Notably, Instagram has evolved into a crucial platform for both individuals and businesses to build their brand, engage with their desired audience, and amplify their digital footprint. With a user base exceeding one billion, Instagram has solidified its role as an essential Instagram tool for businesses aiming to expand their reach and drive sales.
Yet, merely setting up an Instagram account won't guarantee success. To fully leverage the platform's potential, it's vital to employ the right Instagram tools for businesses. These tools can assist in optimizing your profile, enhancing user engagement, and elevating your online visibility. In this guide, we will delve into 40 such tools that can turbocharge your Instagram activities.
If you are looking for tools for Pinterest, check out our posts on Pinterest tools for everything.
Tools to Create Beautiful Photos
Created by Godaddy.com, this is a professional tool for editing photos on the go. It showcases curated content for inspiration and features easy tools (such as layers and masks) for enhancing photos. Also, it allows asking for feedback on your photos.
Afterlight is a superb image-editing app for iOS, which features an immense library of filters and photo-editing tools, including frames and overlays. Most of all, I'm impressed by its option that allows the creation of custom filters.
Layout is an intuitive app from Instagram that helps re-mix your photos in one-of-a-kind fun layouts. You can mix up to nine photos from your camera roll or use its Photo Booth to catch new moments; then share them instantly. Layout is also available for Android.
Adobe Photoshop Express is a creative powerhouse that helps create and edit collages and images. It features an auto-fix tool, a text tool, eye-catching effects, borders and frames, correction tools, and many more features.
PicMonkey is another professional tool that offers numerous design tools and collaboration features. It also features hundreds of templates and numerous effects, filters, and graphics for creating dazzling photos.
VSCO is a popular app for creating next-level photos. It packs powerful presets, image-editing tools, and community spotlights for inspiration. Its premium membership offers a lot more.
Tools to Create Videos
Boomerang is an app from the team behind Instagram. It helps create mini videos which loop back and forth by snapping ten photos and stitching them together. You can then share it instantly on Facebook or Instagram. Boomerang is available for Android.
Filmm is a iOS app for mixing and stacking color-grading filters in your videos, along with film textures, beautiful effects, and subtle distortions. It also features audio control and avails royalty-free music as well.
Magisto is an online video editor that helps create awesome videos. You need to choose a video style and the music for the video, and its AI-powered editor will do the rest to create fast and dazzling videos.
StoryArt is a app that helps create amazing video stories by re-mixing your photos and videos together. It features 200+ templates, 20+ themes, numerous cover templates, and various fonts and filters, too.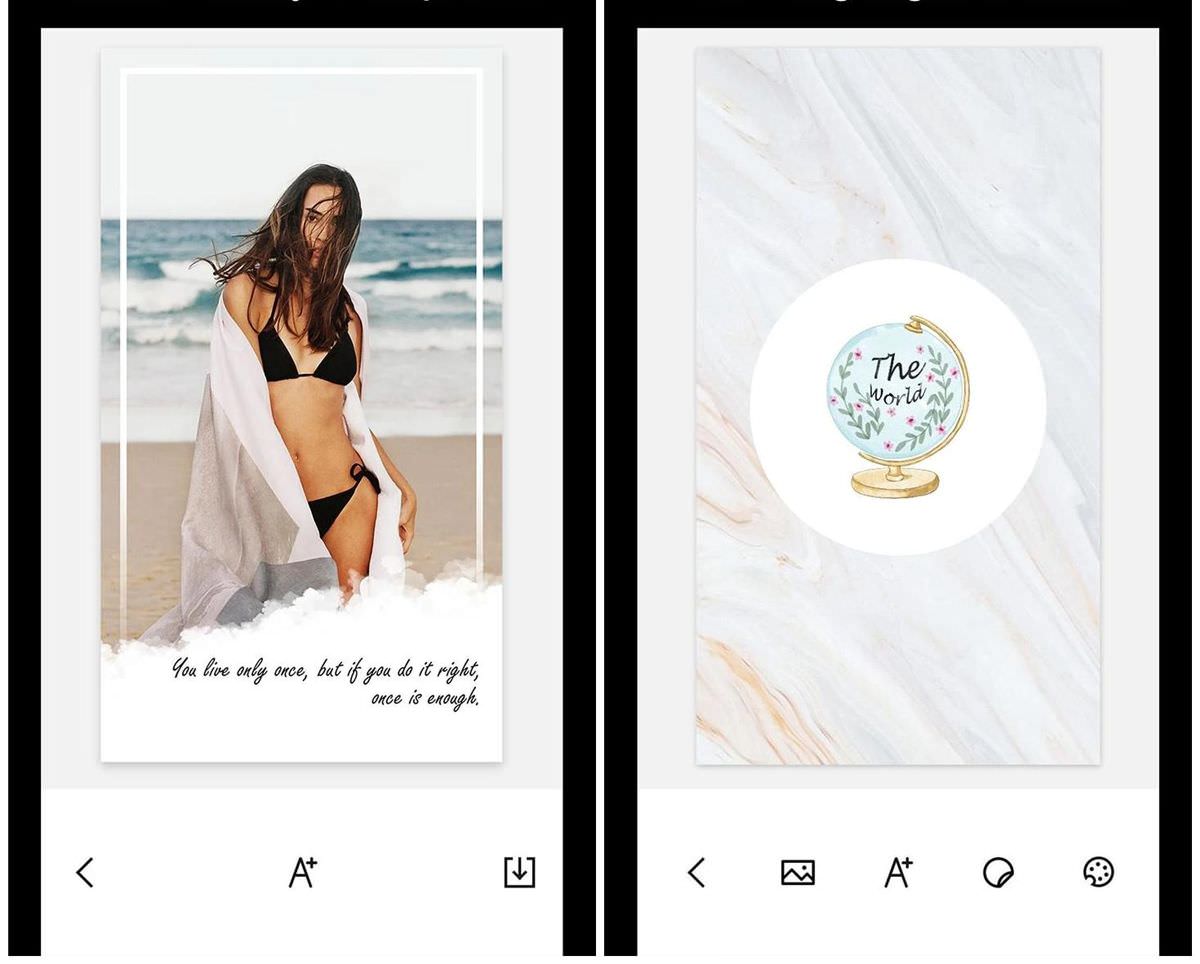 Tools to Manage Instagram Posts
Buffer is social media management tool that supports many social platforms. It lets you plan and schedule posts, collaborate on the content with your teams, and get advanced analytics for tracking the ROI.
Crowdfire is yet another social media management tool for Instagram. It helps you discover and schedule posts, find tailored posts for different social platforms, and publish content from your blogs or websites.
This is a handy tool for researching relevant hashtags that helps your posts stand out from the crowd. It auto-filters banned or spammy hashtags and features a tool for removing existing banned hashtags from your account.
Hootsuite is a well-known social media management tool that supports Instagram. It lets you schedule posts, publish them, collaborate with others, and analyze your posts, customers, and competitors.
Iconosquare is another social media management tool for managing and scheduling content, getting insightful and intelligible analytics, tracking your competitors, and understanding your posts' performance.
Layer is a productivity utility for Instagrammers that features scheduling posts with a visual calendar, collecting and re-posting user posts, etc. It also allows the creation of a shoppable feed that helps to drive traffic and track sales.
Panoramiq is an extension tool for Hootsuite that adds a lot of powerful features. It brings feeds and account management tools for Hootsuite. You can track hashtags, discover content, analyze posts, and do more.
Plann helps you plan and schedule posts, search relevant hashtags, and analyze your competitors and posts with advanced analytics and metrics.
Canva is a well-known design tool that helps create banners, flyers, posters, etc. Its photo-editing tool packs in a lot of awesome features, such as a photo enhancer, photo straightener, speech bubble maker, etc.
Crello is another design tool, like Canva, which offers numerous formats and themes along with a big library of backgrounds and illustrations. It helps to create ads, flyers, and social media posts and videos.
PromoRepublic assists you in discovering content, creating and scheduling posts, monitoring social media profiles, and engaging directly with followers.
Regrammer is a re-posting tool for every marketer and user that helps re-post photos, videos, and stories. It supports multiple photos or videos, adds no watermark, and allows scheduling the re-posts as well.
This is yet another tool for re-posting photos and videos on Instagram while attributing (giving required credits) to the original author. However, it doesn't support re-posting stories, unlike Regrammer.
Sendible helps you collaborate with others to find and schedule posts. It also offers advanced reporting features with insightful data.
Sked Social is a tool for visually planning and scheduling posts and stories on Instagram. It features a photo editor, allows bulk uploads, and supports team accounts. It can also post to Facebook Pages and Twitter.
Sprout Social is a media management tool for Instagram. It supports managing multiple accounts, publishing and scheduling posts, managing campaigns and hashtags, and providing insightful analytics and reports.
Toptager is used for researching hashtags for adding to posts on Instagram. It lists the top hashtags for you and allows searching for relevant hashtags, too.
Tools for Selling Products on Instagarm
Foursixty is a tool that helps businesses to sell their products on Instagram by creating shoppable galleries and tagging products within posts.
Shorby is a platform that allows users to create a landing page with clickable icons that lead to multiple links including Instagram and other social media profiles.
Sked.link is a tool that allows users to create a clickable landing page with multiple links including Instagram and other social media profiles, as well as customize the design and track performance.
Soldsie.com is a tool that allows businesses to sell products directly through Instagram comments. It features an inventory system that supports managing customers and orders, tracking sales, etc. It also works with Shopify.
More Instagram Tools
AdEspresso for Instagram is a tool that helps businesses create, manage, and optimize their Instagram ad campaigns.
Combin.com for Instagram is a social media management tool that helps businesses grow their Instagram audience, engage with followers, and track analytics.
Command for Instagram is analytics tool for Instagram, which provides simple yet actionable analytics to help grow your followers. For example, it supports tracking competitors, finding collaborators for growing together, and more.
HypeAuditor is an influencer marketing solution that analyzes influencers on Instagram and YouTube. It helps you analyze and find influencers for your next marketing campaign or prospective clients if you're an influencer.
Keyhole is a marketer's tool for Instagram that allows monitoring advertising campaigns, discovering influencers, monitoring your brand reputation, monitoring events in real-time, and getting insightful market research.
Kicksta.co is a platform that helps users grow their Instagram following by engaging with other users through automated liking and following strategies.
Mentionlytics.com for Instagram is a social media listening and analytics tool that tracks and analyzes a brand's mentions and engagement on the platform to provide insights for improving its performance.
SocialRank is an audience management tool for Instagram. It assists in identifying, organizing, and managing your audience on social media platforms. You can sort, filter, and export audience data in its intuitive interface.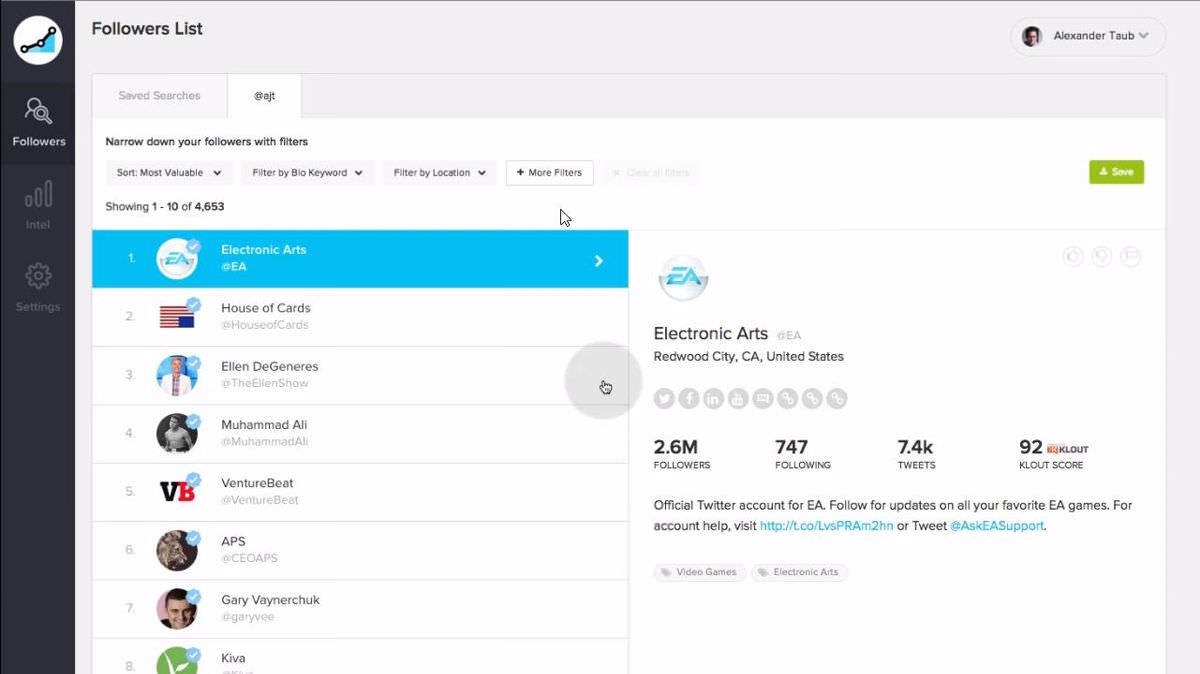 Unmetric is an analytics and reporting tool for Instagram. It helps analyze and track brand leaders and your competitors (including their campaigns' performance), discover content ideas, and engage your followers.
Upleap is a follower management tool for Instagram. It connects you with an account manager who engages with probable followers to help grow your audience, your brand's exposure, and its social influence.
Iconosquare helps you get analytics of your Instagram account for things like your most liked photo, the average number of comments or likes, followers' growth displayed on a chart, and more useful analytics.
Print your Instagram photos as coffee table books for as little as $19 for 24 pages. Prices vary according to the number of pages, size, and cover preference (hardcover or softcover). They ship worldwide.