10 Best Alternatives For Binance
Binance has been under flak recently from different countries because of regulatory issues. Recently, Binance has advised its users in Malaysia and Singapore that they will no longer cater to them. And because of that, we think it makes sense for crypto traders to come to know of some alternatives to Binance.
Similarly, Binance "bowed" to pressure from Japan, the UK, and Italy and is already in the moves to set up headquarters in those locations. This is in response to the respective governments laying down regulations on cryptocurrency marketplaces and trading platforms.
With the new regulations on cryptocurrency marketplaces, countries are cracking down on cryptocurrency exchanges left and right. The new regulations include strict identity verification, and anyone not complying with these regulations will be severely punished.
It'1s not just Binance, of course; since it is a big name in the industry, it gets the spotlight.
Why is Binance suddenly not available in many countries?
Binance is currently one of the largest cryptocurrency exchange platforms with $40 billion in daily trading volume. But why do they keep getting shut down?
Well, it's because compared to other exchanges, Binance has a very lax policy when it comes to KYC (Know Your Customer). It ensures that transactions are not being used for money laundering and terrorist financing.
As a response to this, Binance has updated its KYC policy. However, it's still not enough for most countries like Japan, Singapore, Malaysia, and some parts of the US (for Binance US, like Hawaii, Idaho, New York, Texas, etc.).
And so, Binance withdrew from these places for the time being, which resulted in a mass exodus of customers. And they are now left stranded, looking for the next place to call home.
So, if not Binance, which crypto marketplace should I use?
The first and most important thing to consider as a marketplace customer is to look at their security policy.
Are they keeping 90% of their funds in cold storage, which means offline? Do they have insurance on the funds stored within the exchange (yes, some places do this)? Has there been any recent security issue in their infrastructure that enabled hackers to run away with the money?
If your potential exchange does not meet these standards, then it would be considered a massive red flag.
Another major consideration is the ease of use. Can you easily transfer cryptocurrency onto the platform for trading? How difficult is it to withdraw your profits into fiat currency or cryptocurrencies that can be traded on other exchanges?
Also, perhaps the most important one would be is the country you are residing in friendly to the platform? Because if you don't consider this option, you can find yourself and your money stranded.
In any case, for Binance users around the world, it's a huge plight. So considering other cryptocurrency exchange platforms might be a smart move. In the following, you can read about some of the best cryptocurrency exchange platforms along with the features that they offer.
Crypto.com is a huge cryptocurrency trading platform that boasts itself as an all-in-one ecosystem for payments and trading. The platform will allow users to buy, exchange and spend cryptocurrencies with real-time crypto-to-crypto conversion, crypto Visa card, and payment services for merchants.
Crypto.com was founded in 2016 in Hong Kong. As mentioned, it offers a lot of features for its millions of users, like the ability to earn through staking, as a payment gateway for merchants, and metal Visa cards. It also offers loans of up to 50% of the amount you have within the platform.
Important things to know:
It currently operates legally in many countries, like most of the US, UK, Germany, Italy, France, Singapore, Japan, and many others.
As for the fees, it is like other exchanges when it comes to credit and debit card purchases, from 2.99% to 3.99%. But swapping USD and other fiat currencies to crypto within the platform is completely free, so is sending and receiving.
Launched in 2013, CEX is a London-based exchange that's been around for some time now. It's one of the first exchanges to allow Ethereum trading and it has an excellent track record with withdrawals – all transactions are processed immediately and you're not waiting at the mercy of the backlogs.
The company appears highly capable and experienced, which is key if you want to make secure trades with your coins.
Important things to know:
The fees for trading are 0.23% for the Taker and 0.15% for the Maker. Depositing money in CEX can cost you anywhere from $0 for bank transfers, 2.99% if depositing via credit card, and 3.99% if via Skrill.
CEX.io is a UK-based company, but it operates worldwide and all other countries outside of Europe will have the same fee structure as the United States.
It's been in business for several years now and has processed billions of cryptocurrency trades, which indicates how reliable it is. It's also well known by many other traders, who use it regularly to process large volume transactions using its efficient system.
Coinbase is a US-based exchange. It was founded in 2012, and it is considered one of the most popular exchanges in space today. As stated before, users are required to submit KYC for security purposes afterward they can purchase various cryptocurrencies through credit card or bank transfer.
Important things to know:
The answer is "too many to mention". Coinbase operates almost everywhere in the world, with over 100 countries. Including 21 countries and territories in Asia. Particularly, Hong Kong, Japan, Indonesia, the Philippines, Singapore, Taiwan, and others.
Fees are transparent depending on your payment channel. Fees for bank transfers range from 1.49% to 3.99%, while credit card payments have a fee of 3.99%. Other exchanges can have lower fees in certain cases, but Coinbase is one of the most well-known exchanges so it's worth mentioning here.
One disappointment perhaps is that as of writing this, Coinbase only lists around 50 altcoins available for trading.
Since its launch in 2015, Gemini has aimed to provide an accessible cryptocurrency exchange that encourages the highest standards of compliance. The company was founded by Tyler and Cameron Winklevoss (the same Winklevoss twins who sued Mark Zuckerberg for stealing their idea for Facebook).
The platform facilitates fiat-to-crypto purchases as well as crypto-to-crypto trading. Its fees are generally lower than other big exchanges, but it doesn't offer quite as many cryptocurrencies as some other exchanges on this list i.e., they only offer around 40 coins.
Important things to know:
Gemini is one of the few US-based cryptocurrency exchanges that's fully compliant with all regulations about Know Your Customer and Anti-Money Laundering laws.
This means that like other popular cryptocurrency exchanges, you're required to provide some level of identification when using Gemini.
The fee structure is slightly different – you'll pay deposit fees for fiat currencies and withdrawal fees for cryptocurrencies. This not only makes it hard to make accurate comparisons with other cryptocurrency exchanges but it really affects the overall value proposition of the platform.
Nonetheless, it's a solid option if you need a US-based cryptocurrency exchange that prioritizes compliance with federal law. They have low fees and good customer support, though they don't offer quite as many coins as some of their competitors.
But hey, they also have DOGE.
KuCoin is a Singapore-based exchange and a good alternative to Binance. It offers an extremely similar selection of cryptocurrencies and is available in most countries.
But when I say "available" I am using the term quite loosely. It only means that there are no ongoing legal issues against them, but that doesn't mean they have the license to operate in your country — but, again, it is available for use and they don't actively reject customers.
Easy to say that if you're a resident of Singapore, then KuCoin is the number 1 choice for ease of use.
Important things to know:
It's a pretty straightforward exchange and offers all the standard features you might expect from a crypto trading platform. What sets it apart from the others is its relatively low fees of 0.1% per trade for both Maker and Trader.
It also supports quite a lot of coins/tokens. If you're into some not-so-popular coins, be sure to check their Markets section first before signing up.
Kraken crypto exchange is one of the biggest cryptocurrency exchanges in the world based on volume. It's also one of the oldest, founded back in 2011. It is available in most countries around the world, which is a great plus.
Important things to know:
Kraken is available in Europe (that's where the headquarter is), Japan, Canada, the USA, Singapore, Malaysia, Hong Kong, and several other countries in Asia.
It supports a lot of coins/tokens as well. The only downside is that there are quite many reports of Kraken having really slow support response times. For an exchange as big as Kraken, I guess it is to be expected.
Kraken crypto exchange is one of the biggest cryptocurrency exchanges in the world based on volume. It's also one of the oldest, founded back in 2011. It is available in most countries around the world, which is a great plus.
The fees vary based on the funding method you choose. Depositing crypto is mostly free, with a few exemptions, while depositing fiat can go anywhere from free (with a certain minimum from $1 to $150) to up to $10. For the rest of the fees, it's better to check Kraken.
Bittrex is a US-based cryptocurrency exchange platform that offers the highest number of trading pairs – more than 190. It is one of the oldest exchanges still in operation, having launched in 2014. And since it abides by the regulations, it can operate legally in many countries, including the US.
With 190+ trading pairs available, you'll likely find what you're looking for on Bittrex. As a US-based cryptocurrency exchange platform, it offers a wide range of altcoins – from established cryptocurrencies like Bitcoin and Ethereum to less known ones such as Burstcoin or GameCredits.
Gate.io is an excellent choice for investors looking to take advantage of crypto opportunities. It offers over 180 cryptocurrencies and is available to most countries.
The fees are low compared to other exchanges, however, it does not support fiat deposits. Meaning, you can only deposit cryptocurrencies within the platform.
The good news is that you can withdraw cryptos to another exchange, and then trade for fiat if needed.
Important things to know:
As mentioned above, Gate.io offers over 180 coins, so your under-the-radar altcoin might be lying around here somewhere. And trading fees are very low at 0.2%. And since it does not support fiat currency deposits, crypto deposits and withdrawals are free.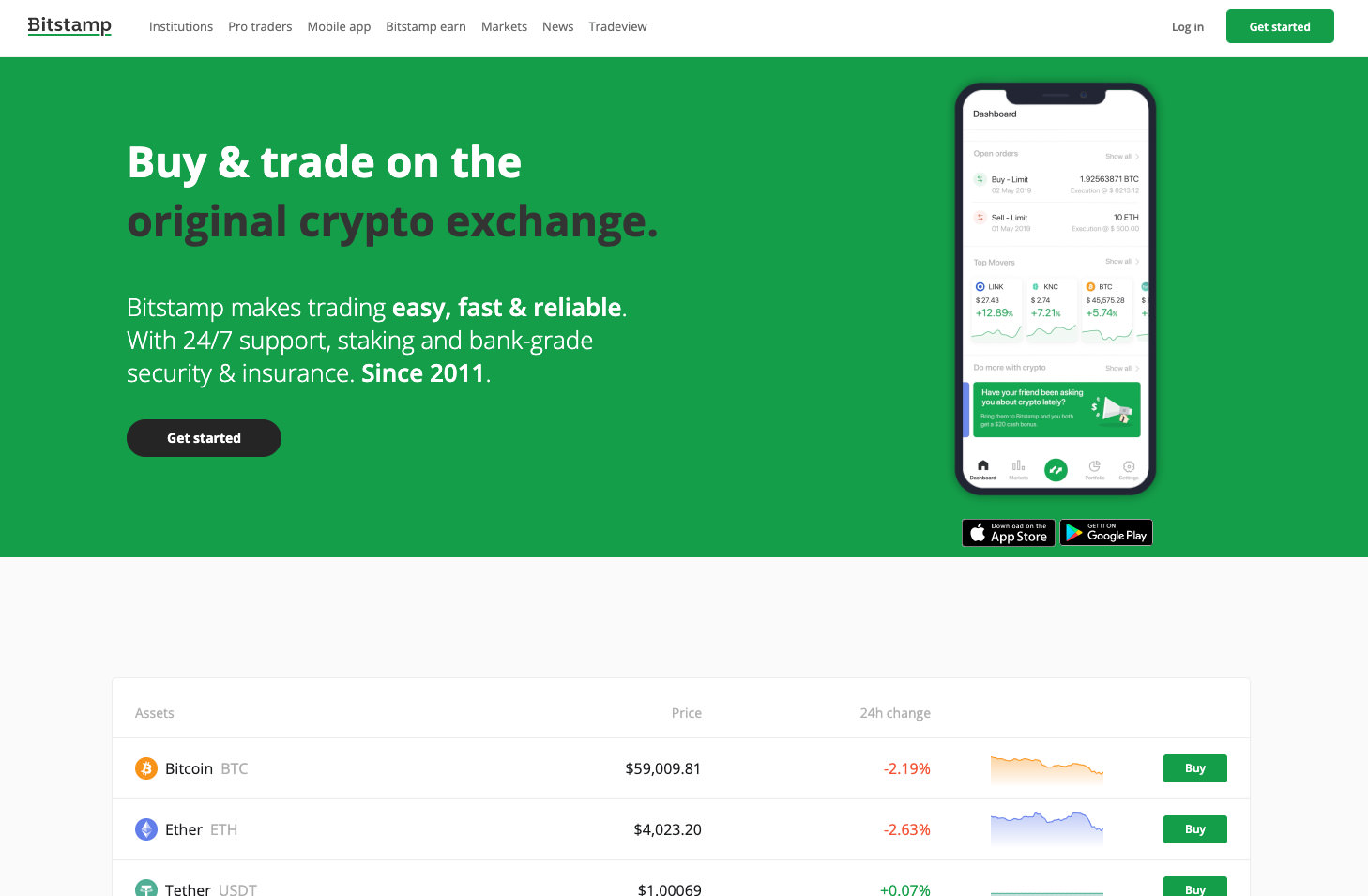 Bitstamp is another cryptocurrency exchange that was established in 2011. It's known for being the first fully licensed Bitcoin exchange in the world, and it's been around for a while. Although it supports only BTC, EUR, and USD, users can trade digital currencies peer to peer or via CFD trading.
Important things to know:
Bitstamp only supports around 40 cryptocurrencies and a few stable coins like EURT, USDT, and USDC. It is also available in many countries and territories like the USA, all members of the EU, China, Hong Kong, Singapore, Japan, Australia, and dozens more.
As for fees, like many others, it mainly depends on your 30-Day trading volume (in USD). But compared to the rest in the list, Bitstamp has a higher fee rate at 0.50% for more than $10,000 trade volume.
FTX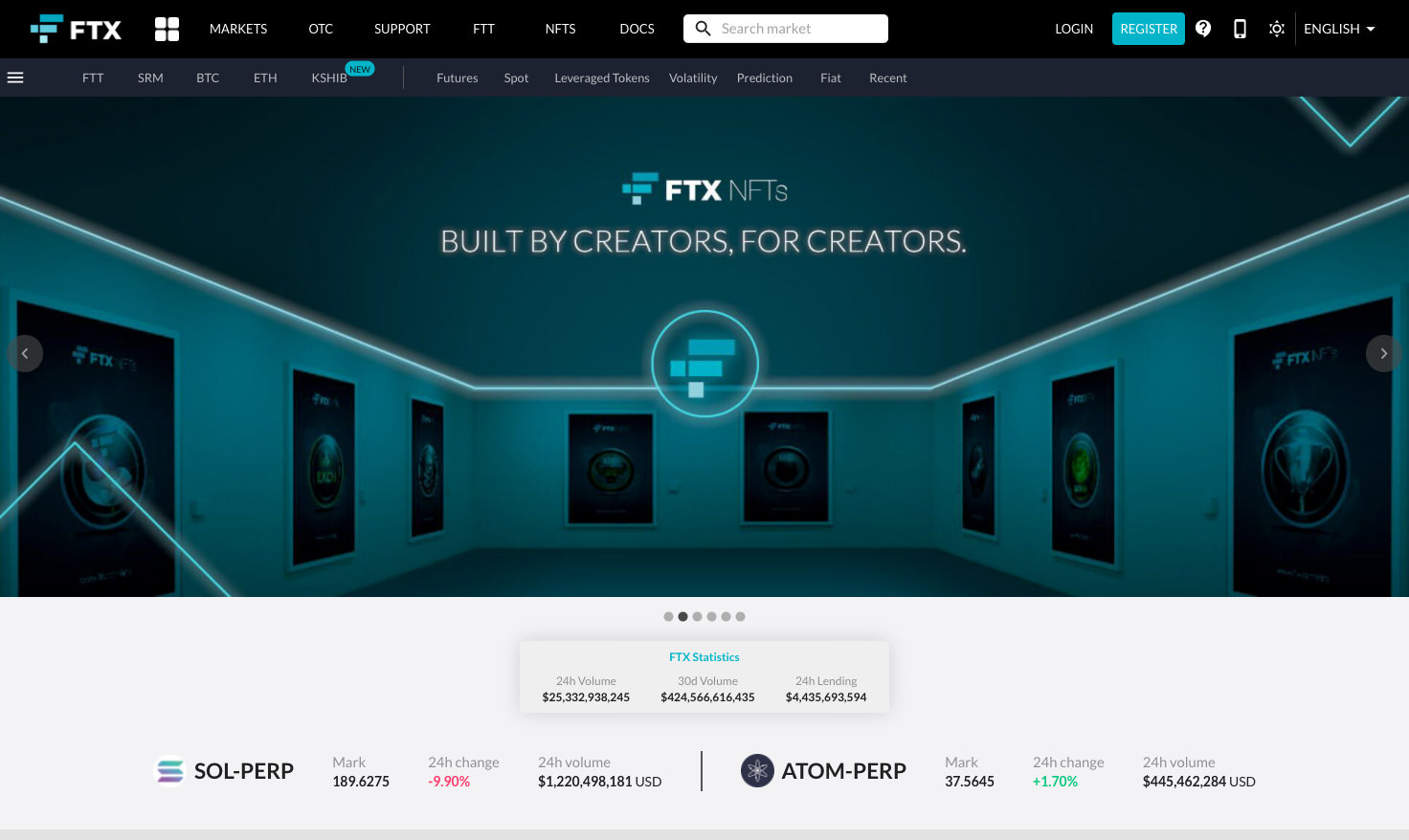 FTX is a secure, high-performance trading platform with a suite of tools for professional traders. It offers products ranging from derivatives to volatility and leveraged tokens. The FTX spot market offers hundreds of different trading pairs, like the popular pairs BTC/USDT, ETH/USDT, and of course its own FTT/USDT.
In addition to having multiple fiat currency gateways, FTX also has over $25 billion valuations as of writing this, with a fresh $420 million in new funding.
Is FTX safer than Binance?
Several factors make FTX more likable than Binance. Although the company is relatively new in the space, FTX has always prioritized security and experience for its customers. For one, unlike Binance, FTX is more conservative in abiding by regulations in the countries that they operate in.
Most of FTX's services are available globally. However, due to legal restrictions, the company is only fully operational within certain countries. Most notoriously, FTX does not onboard people from Hong Kong, Thailand, Malaysia, Canada, and Japan.
And while FTX's selection of fiat onramps is limited compared to that of Binance, the crypto-to-crypto trading pairs available in FTX are more extensive. In total, there are currently 102 cryptos listed on FTX and available for trading.
FTX accepts a wide variety of payment methods including card and bank transfers. The minimum deposit amount for credit cards is $10, while the minimum deposit amount for wire transfers is $20.
All withdrawals also come with fee attached which range from 2% up to 6%. Depositing cryptocurrency does not require any fee but withdrawing doesn't allow you to avoid paying any fees either (unless withdrawing less than 0.002 BTC).
Summary
I hope the article above can help you decide which cryptocurrency trading platform you should migrate to next. Different folks, different strokes, so make sure to carefully check each platform's offerings, features, and legal status in your country of residence before moving your assets!
Happy trading!