30 Must-Have Apps For Windows 11
Windows 11 is one of the best operating systems in the history of Microsoft operating systems. With a beautiful and novel look and feel and numerous improved and new features, Microsoft claims Windows 11 will make your life easier! After all, it offers a re-designed Windows Store, better support for Android apps, etc.
Apart from the built-in features of Windows 11, Microsoft Store has improved to host thousands of third-party apps to help add new features and cater to other needs. Previously, Windows Store was restricted to Universal Windows Apps, but now, it also supports traditional desktop apps like Canva, WinZip, and Zoom.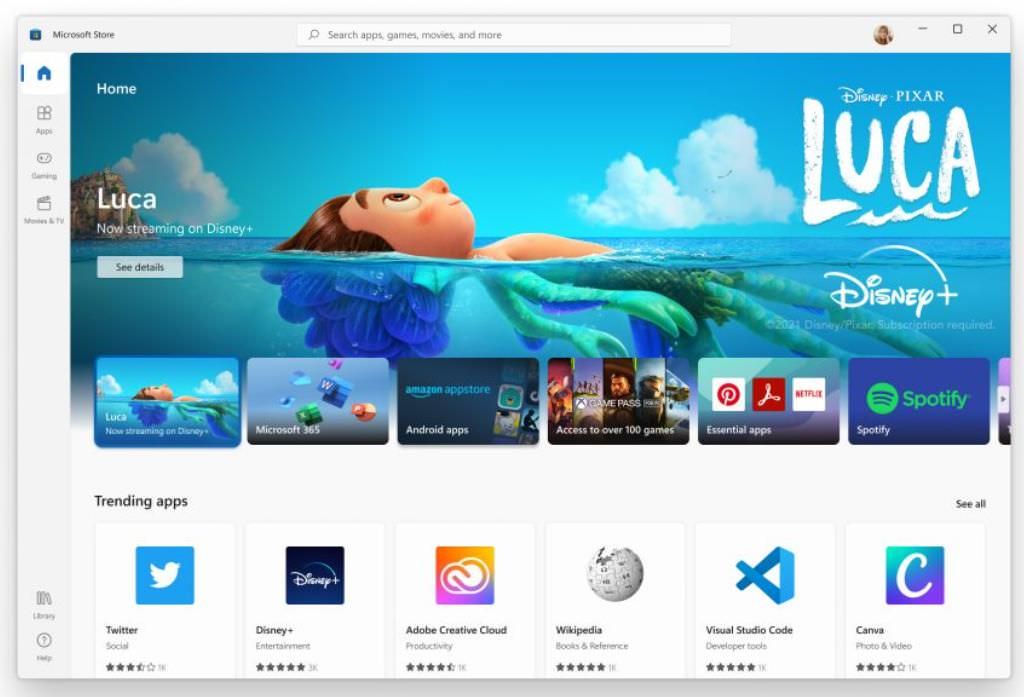 When you start with Windows 11, it can be a daunting task to choose the first apps from this humongous list of apps in the all-new Microsoft Store. Also, it is usually hard to get all required apps without a definite list. That is why I am going to list all the essential apps you must install in Windows 11 — below here.
The Pomodoro technique is a time-management technique that uses a timer to break down work into intervals of 25 minutes accompanied by breaks of 5 minutes.
Since it is said to increase productivity, Be Focused helps you utilize the Pomodoro technique to retain focus and boost productivity. You can also customize the duration of work and break according to your needs.
OneNote is a digital notebook that helps organize notes on your Windows PC. You can jot down your ideas and type, write or draw, or capture web pages on OneNote.
You can effortlessly share your notes with friends and family and across platforms in real-time. Moreover, you can download OneNote on Android and iOS if you want to access your notes from different devices on the go.
Microsoft To Do is one of the best apps to increase productivity. To Do is simple to use and lets you organize your tasks on all your devices. Under My Day on the To Do app, you can plan your entire day in a personalized way.
You can also share your tasks with friends and family in real-time or make group tasks to complete with others. You can break tasks into steps or personalize the design with vibrant colors to improve focus — with just a few clicks.
If you do not want to pay for Office 365 and want an offline office, LibreOffice is the best choice for you. It is an open-source, offline office suite that lets you create documents, spreadsheets, or presentations hassle-free. However, it can be a bit fuzzier than Microsoft Office when dealing with complicated things.
PhaseExpress is a text-expansion tool, which comes in handy when you spend hours typing content. It helps speed up your writing in any program like email clients, text processors, web browsers, etc.
It uses textual shortcuts or hotkeys to do text expansion. Also, you can use its template manager to create and edit text expansions in multiple languages and customizable categories.
Chrome is a must-have browser on your Windows PC. Google Chrome syncs your browser history, saved passwords, bookmarked sites, etc. across all your devices, letting you take your browsing on the go.
Chrome not only generates and saves strong passwords but also warns you of online breaches, helping to protect your privacy. One of its best features is that you can get the answers for math calculations, dictionary lookups or word meanings, weather forecasts, and more right in the address cum search bar.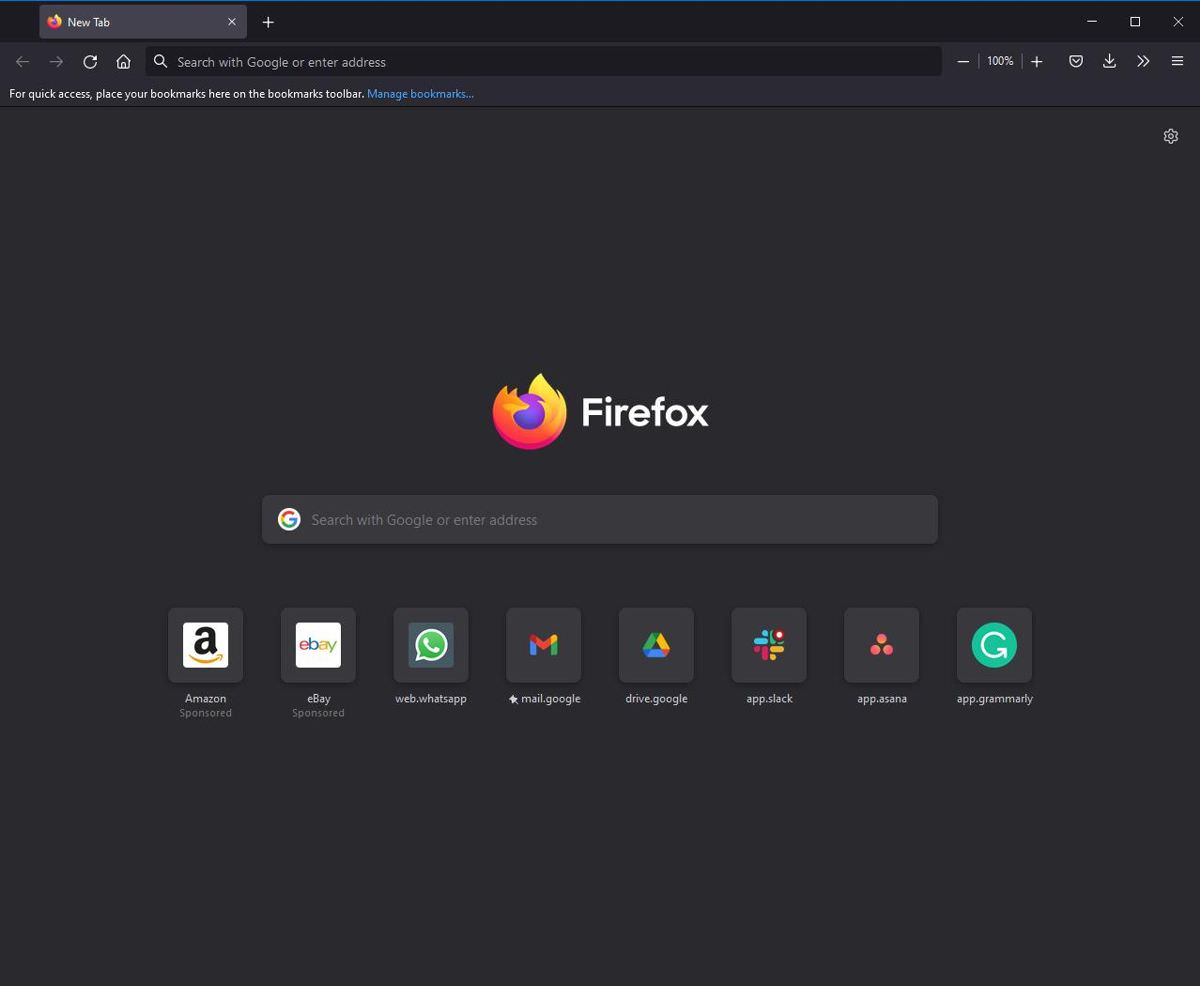 Firefox is one of the most popular web browsers along with Google Chrome and Microsoft Edge. It boasts of being a lightning-fast browser while focusing on privacy-first features as it does not invade your privacy by collecting your browsing information. It also has exciting features like picture-in-picture mode, dark-mode, theming support, etc., like Chrome.
Skype is one of the most popular video calling and messaging apps. It is packed with features like audio and video calling (one-to-one and in groups), call recording options, live subtitles, smart messaging, and screen sharing.
Though Microsoft is pushing Teams in Windows 11, if you use Skype, you'll need this app. It is a good alternative to Microsoft Teams for connecting with friends and family.
Franz is a multi-channel communication platform that supports dozens of personal and business messaging apps such as WhatsApp, Facebook, Slack, Messenger, and WeChat, etc.
What is more interesting is that you can add multiple accounts for the same service and set up different workspaces for business and personal accounts, plus you will only get their notifications.
WhatsApp is the most popular messaging app with billions of active users. The desktop version of WhatsApp comes in handy when you don't want to keep checking your phone while working on the PC. You can check your chats, get notifications for new messages, and send messages just like the mobile app.
Outlook is one of the most important apps — especially for professionals. Outlook by Microsoft brings all your emails along with the calendar under one window in Windows 11. It also makes it easier to access different email accounts like your work email, personal email, etc.
Though there is its web application, its desktop app speeds up access to your inbox with email notifications.
If you want to know your news in style, Microsoft News is the app for you. It is a lovely, free app that shows a personalized news feed to you. It customizes your experience based on your selected interests and topics.
It collects news from multiple sources, allowing you to choose the news sources you want to read news from, and Microsoft News will show news only from these sources.
If you are a gamer, Discord is a must-have app for you. Discord — Slack for gamers — lets you connect with your gamer friends and guildmates over voice calls or chats.
There are thousands of groups focused on your favorite games, websites, or hobbies. You can interact with people with the same interests and plan your next raid or host an online event for others to enjoy together.
VLC, if you are okay with a little exaggeration, is a miracle media player. The reason being VLC can practically play any media file thrown at it. It gives you the highest picture quality of any video — even on a less-than-stellar machine.
Also, VLC packs in interesting features such as converting a video to another format, playing from a network stream, setting a video as background wallpaper, etc.
Notepad++ is a free source code text editor that supports several languages. Notepad++ has in-built support for comprehensive search and macros, and it allows working on multiple documents simultaneously.
One of the best things about Notepad++ is it requires minimal processing power, unlike some heavy IDEs, making it a good option for developers using some old computers.
Ditto Clipboard is an extension for the existing Windows Clipboard, which adds to it some really handy features. Ditto Clipboard lets you access saved data at a later stage.
You can save information supported by the clipboard like text, and images, etc. Though the all-new Windows Clipboard allows you to paste old data as well, Ditto allows going back in history longer than the Clipboard.
PC Decrapifier is the dream software that saves you from the nightmare of deleting a device-critical application. Moreover, it recommends you to delete bloatware or unnecessary apps that you do not need on your Windows PC. That said, it serves this dual purpose, which helps provide a smooth experience.
Wiztree is another utility software that quickly shows you the amount of disk space each application or file is using. It helps you visually locate and delete gigantic stray files like a movie you copied to the wrong folder or a temporary file taking up a huge space on your hard drive, helping you free space.
Google Drive is a cloud storage application, which gives you 15 GB of cloud space to upload your files, documents, images, etc. and sync it with all your devices.
You can also share files and folders with your friends and family directly from Drive. Moreover, it lets you allow access to a folder to one particular account while blocking access for unwanted users — after its recent update.
Dropbox is another cloud storage service that can be used as a modern workspace. It allows you to connect with your team and access all your files and folders securely in one place.
You can free up space on your device using its cloud storage or share a large file with your teammates — all with a few clicks.
A PDF reader is a must-have on your Windows PC, and there is no better PDF reader than Adobe Acrobat Reader DC. You can view, sign, collaborate on, and annotate PDF files with Acrobat Reader.
Moreover, it allows you to easily convert files from one format to another and search in multiple files at once.
If you are bored of the wallpaper on your Windows PC, it is time to download Wallpaper Studio from the Microsoft store. It gives you access to thousands of wallpapers that you can use as your desktop background.
Moreover, the app allows you to create custom-designed wallpapers using your photos and/or videos.
Code Writer is an amazing application if you are a developer looking for a text and code editor. It supports 20+ file types, and its fast and fluid interface makes it perfect for editing text files, doing code reviews, etc. Also, it avails handy features like a search bar, document explorer, print tool, etc.
Video conferencing software has become an essential part of life — especially in this age of remote working, thanks to the pandemic. Zoom is one of the best video conferencing apps for your Windows PC because it has a variety of features that allow you to make group calls, share screen, chat, etc.
You can link your Android phone to your PC using the Your Phone app. Your Phone by Microsoft lets you be on top of your life by letting you receive your texts and messages on your PC in real-time. You can reply to messages, make calls, receive calls, access your phone apps — all right from your PC.
Convertor Bot is another free application that is a must-have in Windows 11. It helps convert one format to another with just a click, letting you open and/or play any file format — even if your computer does not support it. The reason being it handles hundreds of file formats and lets you preview or convert them.
Malwarebytes is one of the most powerful applications that helps in detecting and removing malware. It is equipped with specialized ransomware protection, virus protection, and spyware removal tools.
Malwarebytes, with its numerous information security features, can protect both business and home users.
Though searching for applications or files has always been easy on Windows, Wox takes the experience a notch higher. Wox is an open-source app launcher that makes it easier to search for apps and files scattered over your system. It also simplifies searching the web: just write your search query inside Wox.