12 Cool Ideas to Recycle Your Old Android Devices
Statistics claim that most people upgrade their smartphones or tablets once every two years in the U.S. Though the same may not apply for you, yet most people do upgrade their devices at some point in time. But the question is, what do you do with your old Android device then?
You can exchange your old Android device, gift or donate it, or just keep it somewhere in your home. However, what you can also do is to easily repurpose them to build your new radio, gaming console, e-reader, media center or some other gadget.
Read Also:  8 Apps to Track Lost Android Phones
In this post, we're going to share various gadgets you can convert your old Android device into, along with the procedures or apps that will help you do it. Let's check them out.
1. Gaming Console
Any old Android device can be casted to your home TV using Google Chromecast. Combined with a Bluetooth controller, it becomes a perfect home-made retro gaming console. This console can be used with Dreamcast, Nintendo 64, Game Boy, Atari and NES games, allowing you to play your favorite childhood retro games.
The process is both simple and pocket-friendly with no programming required. Just download one of the below-mentioned console apps on your Android device, connect it to the Bluetooth controller and cast its screen to your TV to enjoy gaming on a large screen.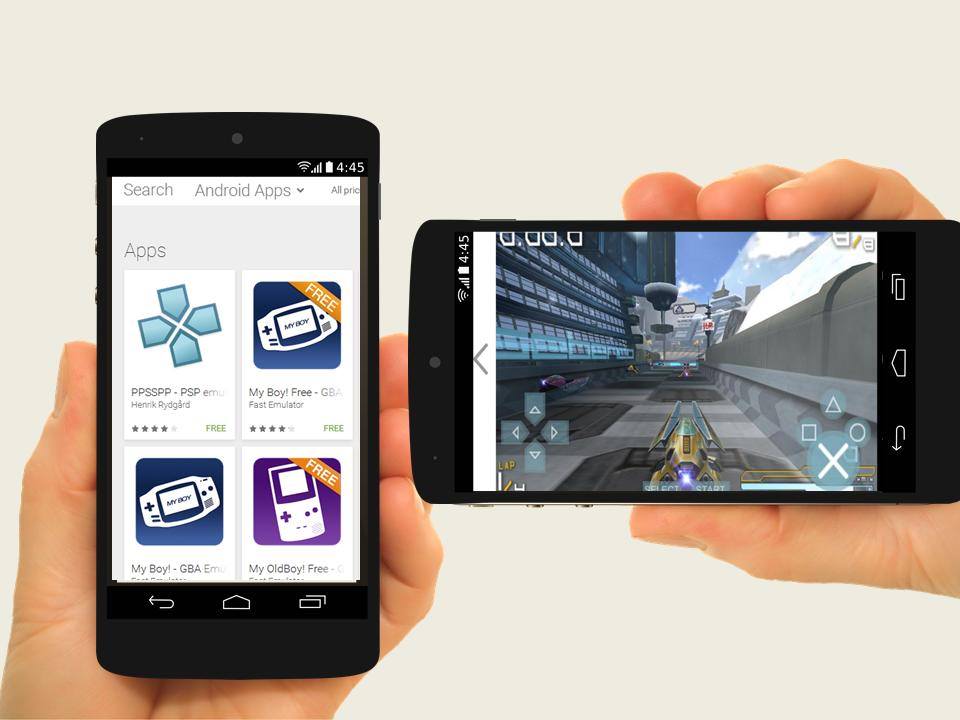 Some of the top emulator apps to make a gaming console are:
2. Baby Monitor
An excellent use of an old Android device for new parents is to turn it into a baby monitor. Such a device will allow you to view and hear your baby remotely while you're working in the office, dining out with family or partying with friends.
Most of such apps do more than just providing an audio-visual view of your baby, for example, they keep a track on his or her sleep pattern, play your voice to soothe the baby and even send you alerts via call or message when the baby is crying.
Some of the top baby monitor apps for your Android device are:
3. Navigation Device
You can transform your Android device into a turn-by-turn navigation system for your car using the navigation apps given below. These apps give various navigation information, like real-time traffic, navigation and people updates etc. to assist you while driving. The added benefit of using a spare device for this purpose is that you can mount it in your car and use its Wi-Fi and GPS capabilities to access maps on the go.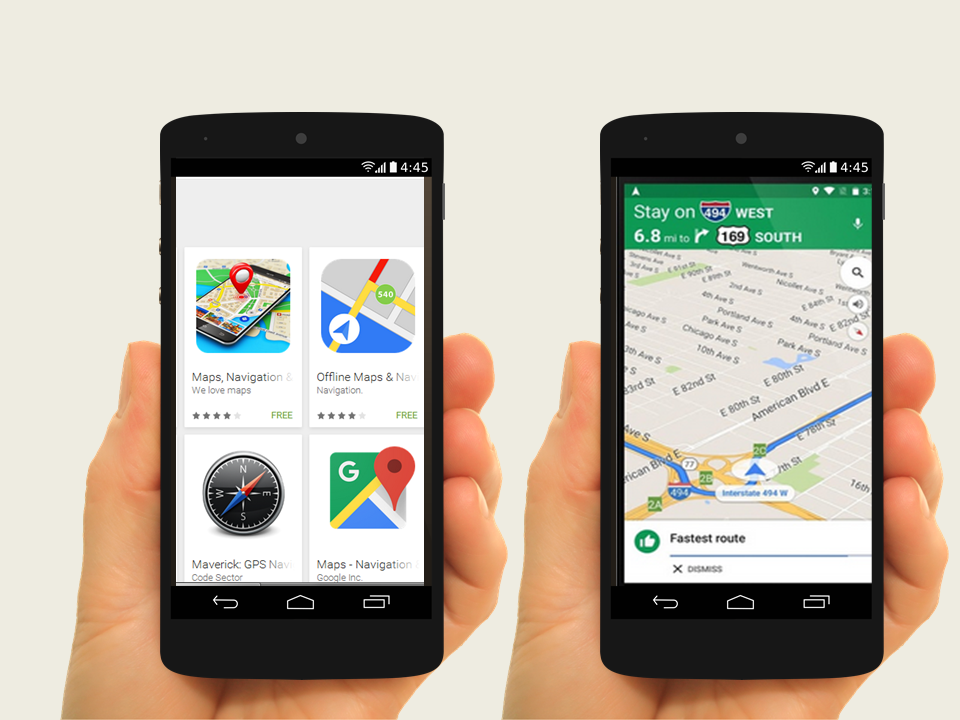 Some of the top navigation apps for your device are:
4. VR Headset
You can even use your old Android device as a virtual reality headset when combined with Google Cardboard or one of its various clones. Google Cardboard will act as a container for your phone and will display stereoscopic images projected from the inside device.
This new headset can provide a virtual reality experience to you without the need of buying a costly one from the market. The below apps offer different interesting experiences for you to enjoy along with creating your own experiences using Cardboard Camera.
Some top VR apps for your device are:
5. Digital Radio
There is always something interesting to hear on one of the innumerable online stations or the conventional radio broadcasts. With your old Android device, you don't need a radio to tune to a radio station – just install one of the following apps and convert your phone into a digital radio. Afterwards, set up your new radio in some corner of your house or mount it in your car and enjoy listening to your favorite radio channels.
Some of the top radio apps to convert your device into a digital radio are:
6. E-book Reader
Most people use some e-reader app on their smartphones or tablets to catch up on their reading. However, when you're engrossed in reading on your mobile device, a call, a message alert or a notification may break your momentum.
This is where your old Android device may come in handy, as you can simply turn it into a dedicated e-book reader by installing one of the below-mentioned apps. Moreover, repurposing an old device will also save you some bucks if you're planning to buy an e-book reader in near future.
Some top eReader apps for your device are:
7. Wi-Fi Hotspot
Most of the Android devices are capable of being used as Wi-Fi Hotspots and can be used to enable Internet on the wireless devices in the vicinity. There also exist few apps that allow having better control and safer sharing options on the hotspot.
If you have an Android device, then follow these steps to activate the hotspot:
Open Settings, click Wireless & Networks, go to More and toggle on the slider Tethering & Portable Hotspot to enable the Wi-Fi Hotspot.
Do note that the steps may differ if your device's manufacturer provides a customized version of Android, but you'll find it somewhere under the "Settings" of your particular device.
Some top Wi-Fi Hotspot apps for your device are:
8. Media Center
The old Android device can also be used as a compact and portable media center by simply installing a suitable media app. Such media apps allow you to browse and enjoy photos and videos, music, podcasts and more from local & online storages.
Additionally, few media center apps (like Plex) also allow you to stream media from its media server. Hence, if you set up a media center server, you can stream music and movies directly on your portable device without the need to store them on your phone.
Some of the top media center apps for your device are:
9. Kid-friendly gadget
Though you may have outgrown the Android device, it's still a superior technology for a child. That's why, turning it into a kid-friendly gadget is a great reuse, that can offer both fun and learning to your kids along with your complete control on the device.
All devices running Android 4.2 or above have the feature to create a restrictive profile. You can do so by following these steps:
Open Settings, choose Users go to Add user or profile and click Add restricted profile.
Using this restricted profile, you can control and restrict the apps and settings your child can access, and thus you can safely handover this device.
Some top kid-friendly apps for your device are:
10. Photo Frame
You can mount your old device onto a stand and repurpose it as a digital photo frame. Your new photo frame can show photos and videos from local as well as cloud storage locations. There are also apps that stream images directly from social media profiles (like Facebook, Google+, Twitter, Instagram, etc.) straight to the device.
Such apps also have an option to pull public images of your interest from various sources including Flickr, Pinterest, etc. You can place your new photo frame in your bedroom or some other corner of your house to showcase your beautiful moments all day long.
Some top photo streaming apps for your device are:
11. Media Remote
Your old Android device may come in handy if you need a replacement remote for your media center or a better remote for any machine at home. The old device can be configured to work as a media remote after you download and install any remote app given below.
This remote could serve as a wireless or touch-screen remote solution that replaces multiple remote controls around your house. Do understand, however, that your old Android device must have an integrated infrared blaster to work like your new remote at home.
Some of the top apps to convert your device into a media remote are:
12. Testing Ground
An Android device is any hacker's dream tool because it's easy to gain system (or root) access on these devices. You can use your old Android device to install any root-required app and can even flash a custom ROM with a fresh set of features.
Such devices also prove an excellent testing ground for self-developed apps. If you're an Android developer then you can safely use your old Android device to test your own apps. It's better not to risk bricking your new device for such experiments, after all, right?
Some top testing and rooting apps for your device are:
Did you get anything ideas?
Which is your favorite idea among above? Do you have more such ideas to repurpose your old Android device? Don't hesitate to share with us using comments, please.