10 Apps to Help Boost Your Android Performance
Android tends to slow down over time, despite Google's optimization efforts. The new ART runtime is an improvement over the old Dalvik engine, but it can't prevent the creation of junk files by apps, which use up your device's resources.
This affects the system's performance. That's when performance-enhancing apps become useful for optimization and maintenance tasks. These tasks include freeing up storage, preventing slowdowns, and speeding up operations.
Fortunately, there are numerous Android apps for various maintenance tasks such as cleaning caches, optimizing startup, increasing processor speeds, putting apps into hibernation, restricting background data, and enabling power saving mode. Here are 10 of the best Android optimization apps available.
G-CPU provides detailed information about your mobile device and tablet. It covers a wide range of device aspects including CPU, RAM, operating system, sensors, storage, battery, network, system apps, display, and camera. Additionally, G-CPU offers the capability to benchmark your device with hardware tests, helping you assess and optimize its performance.
Key features of G-CPU include a dashboard displaying vital information such as RAM, storage, battery status, and network settings. It provides specifics about your device's model, manufacturer, and hardware details. The app also delves into system information like OS version, multitasking capabilities, and kernel info. For performance monitoring, it shows CPU load, chipset details, and GPU information. G-CPU also monitors battery health and network details, including IP address and link speed.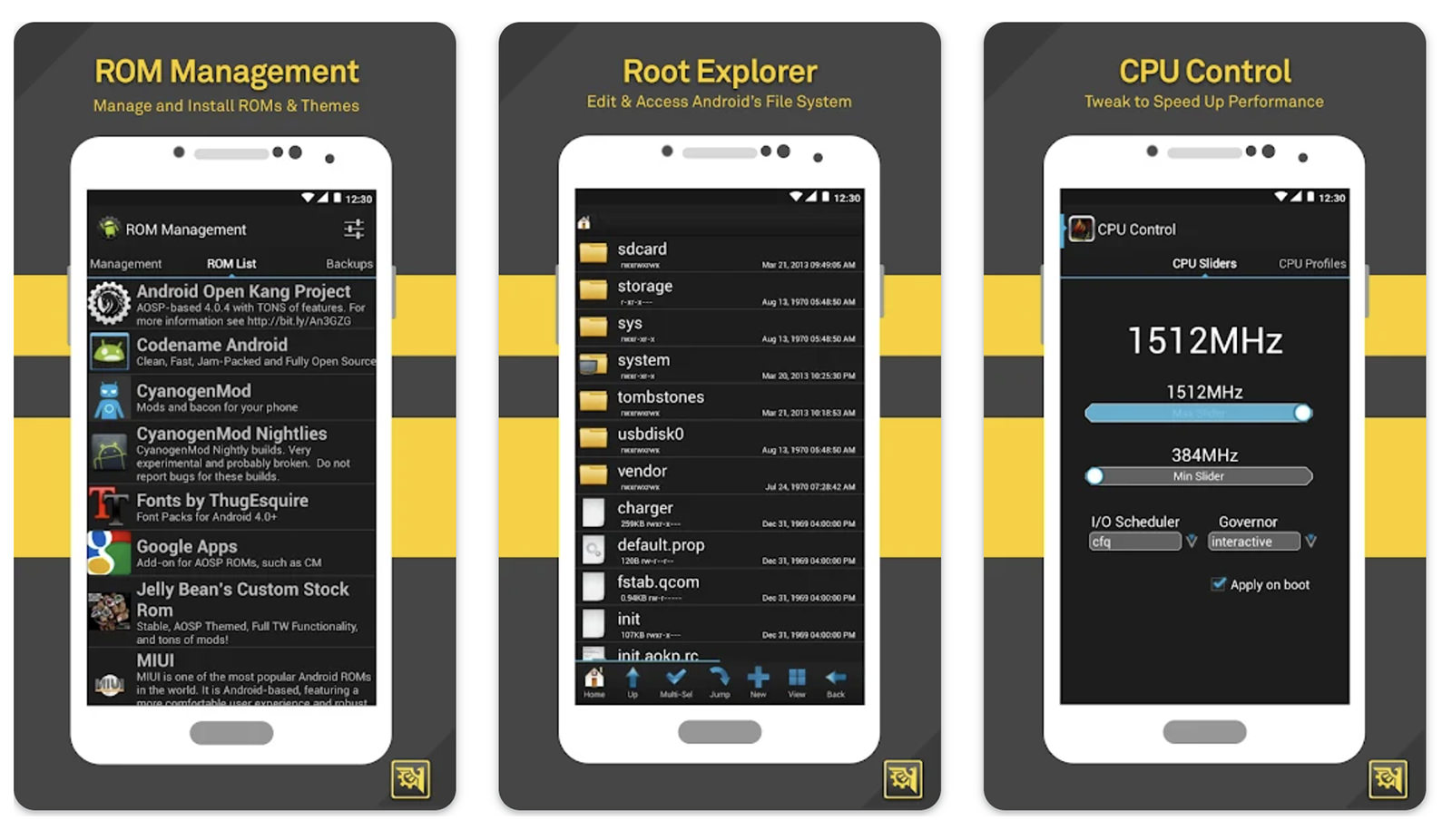 ROM Toolbox Lite is like a Swiss Army knife for Android – an all-in-one package with numerous essential tools to manage your device. It helps in backing up and restoring applications, changing system fonts, managing files, and more.
Its premium version offers additional features such as app finder, cache cleaner, processor controller, and storage optimizer. This app can manage applications and tweak the system, leading to enhanced performance.
3C Toolbox is a comprehensive device management tool that lets users adjust both software and hardware settings. Its features include CPU Control, Screen Tweaks, RAM Management, Battery Calibration, and System Optimizer.
The app can monitor background processes, resource usage, and hardware settings, allowing you to change them for better speed and performance.
Alternative: My Android
Super Clean is great for numerous optimization tasks. It includes an antivirus, memory booster, app manager, file shredder, and junk file cleaner. Use Clean Master to check for harmful files and apps that might use up resources and cause other apps to hang or crash.
It can clean junk and temporary files, boost memory for better performance, and improve battery life. The app also allows you to securely delete important files and folders to prevent misuse.
Alternative: Antivirus Booster & Cleaner
DevCheck Device & System Info offers real-time monitoring and detailed information about your device's hardware and operating system. It covers everything from your device model, CPU, GPU, memory, to battery, camera, storage, network, and sensors. Rooted devices can access even more in-depth information.
Key features include a dashboard for an overview of critical device stats, detailed hardware specifications, complete system details including Android version and bootloader, real-time battery monitoring, and extensive network information. The app also provides a list of all sensors, hardware tests, and additional tools like root check. The pro version adds benchmarking, battery monitoring, customizable floating monitors, and theme options.
AVG AntiVirus safeguards your device from viruses, malware, and ransomware. It offers real-time scanning, Wi-Fi security checks, and Hack Alerts to warn you of compromised passwords. The app also features Scam Protection to block fake websites and a Smart Scan for hidden vulnerabilities.
Privacy is a priority with a password-protected Photo Vault, App Lock, and VPN Protection. Performance tools include a Junk Cleaner and Wi-Fi speed checks. Additionally, Hack Alerts notify you about past data breaches, and App Insights provide usage and privacy insights. This app is a comprehensive solution for device security and privacy management.
Greenify is an effective auto-pilot device optimizer. It hibernates background apps, freeing up resources, speeding up the phone, and extending battery life. The app identifies and hibernates resource-intensive apps.
It can even restrict network access for background processes. While free, features like deep-sleep and periodic network access for hibernated apps are available for purchase.
Alternative: Hibernation Manager
CCleaner, well-known for cleaning your deskop, is also available for Android. It cleans cache files, removes duplicates, uninstalls apps, and cleans call logs and SMSs, while also monitoring system resources. The app cleans and optimizes data on the device for improved performance.
Additionally, it can clear clipboard items and other history records to boost phone speed and responsiveness.
App MGR III combines an app manager and cache cleaner. With Google's Material Design, it offers a sleek interface. It enables batch cleaning of cache data for all apps simultaneously, simplifying the process.
The app provides insights into storage space usage by apps, helping you monitor data. A paid version is available, offering theming and ad-free usage.
Alternatives: Smart App Manager, Link2SD
SD Maid specializes in cleaning up unnecessary files on external memory cards. It uses a sophisticated engine to remove junk files, which can bog down your device over time. It also clears logs and reports lingering after app uninstallations.
Beyond cleaning, it can optimize application databases for improved response times and speed. SD Maid enhances your Android device's performance, offering a superior user experience.
Wrap Up
Optimization is an ongoing task. It should be done regularly to maintain your device's speed. Perform maintenance tasks as needed, or scheduled regularly for optimal device health. Combine two or more apps from this list for best results.