15 Play-to-Earn NFT Games (Updated)
Do you want to earn while playing games? Non-Fungible Token games are games that let you earn cryptocurrencies, which in turn you can convert to real-world money.
In the past, you could only earn money through games as a professional player competing in tournaments or if you bet on the game. But times have changed, now you can earn money as long as you know how to play the game – and as long as you have a bit of money to buy in.
These games are fun since you can trade your items, monsters, or your cryptos with other players. Maybe your parents would not nag you anymore if you play in your room for the whole day huh?
It is important to know that for many of these games, you won't even make $1 per day…at least for now. What many players are hoping for is when the price of these tokens increases, they would have already gotten them for cheap. Think of buying Bitcoin when it was still $2 per coin (around November 2011) and 10 years later it's at $46,000 plus.
Anyway…
Illuvium is one of my highly anticipated NFT games simply because of the depth and potential it has, based on the whitepaper and trailers the developers released. In the simplest terms, Illuvium is an auto-chess type game, and at the same time is inspired by Pokemon.
If you've played auto-chess games like League of Legends Teamfight Tactics and Pokemon, then you might fare well on this game.
The way it works is you have the chance to capture 150 Illuvials in the game. These Illuvials are what you use to fight with other players. Whoever wins gets rewards.
The specifics of how much you can earn in this game is yet to be released, but as of writing, 1 Illuvial (ILV) token costs $518.22.
This game is also one of the best looking games I've seen in the NFT play-to-earn scene!
Osiris uses Opal (OPAL) as the game currency. It is a 2D game that you can start by selecting a Cosmic Kid. For now, there are only 10,000 available Cosmic Kids in the game.
You can play a lot of games in Osiris like Star Saber, RC Racer, Glowing Garden, Mini Golf, and much more. You can have a randomized prize by winning any of these games.
Your Cosmic Kid can earn OPAL through the game. For those who have not yet registered to Osiris, you can only wait for the release of other Cosmic Kids. You can also earn passive income through this game by simply renting out your properties to other players.
The amount you can earn on this game will depend on the exchange rate and how much OPAL you can generate. If you have earned 1 OPAL, then you can have $0.39.
$AURUM is the main in-game currency of Crypto Raiders. There are only 7,500 raiders you can choose from to start the game. It is a role-playing game where your character can permanently die.
There are different characters, story plots, and items to expect in this game. You must properly plan and choose your teammates before raiding a dungeon, otherwise you risk permadeath.
As the game is still under development, you cannot earn anything on this game for now. You can only have great rewards like items and other materials which can be helpful when the game starts its play-to-earn function.
Based on the developer's roadmap, the game will launch its dungeon game this year which has a play-to-earn mode.
Blood Rune is a role-playing card game where you can choose different heroes with different goals. Here you can look for fortune, fame, power, and love.
This game is set in the medieval era. The game is still in active development and is yet to be open to the public, but it's one of the anticipated play-to-earn games that card game enthusiasts are looking forward to.
The rarity of cards also reflects how much you can trade it for, which could potentially earn you anywhere from hundreds to thousands once it finally takes off.
You can earn Reward Hunters (RHT) Token in this game. There will only be a 1,000,000,000 total supply of RHT tokens. In this game, you do not have to claim your earned token as it will be automatically sent to your crypto wallet every 1 hour.
They officially launched their website on July 27, 2021, but the game still has yet to launch. This is a role-playing game in which you can choose different characters to play with.
You can start playing this game by creating an account as soon as the game is officially released so you can be ahead of the thousands of people who are anticipating this game.
As the roadmap goes, the RHT you earn can be traded to other tokens, and into actual money.
Impulse is an NFT game that is powered and managed by Enjin. EncrypGen (DNA) is the game currency for this game. This game can be played by a minimum of 6 players and a maximum of 16 players.
The main characters in this game are silver synthetic humanoids (synth) that you can evolve into different creatures like cyborgs, werewolves, humans, and aliens.
You can even create the exact look you desire for your character too. Fusion is also possible for this game. You can mix two different races to produce a unique character.
The game is still under development. There is still no marketplace for Impulse so there is no data available to look for the price you need to invest to start on the game, but it is gearing towards the route of a play-to-earn model.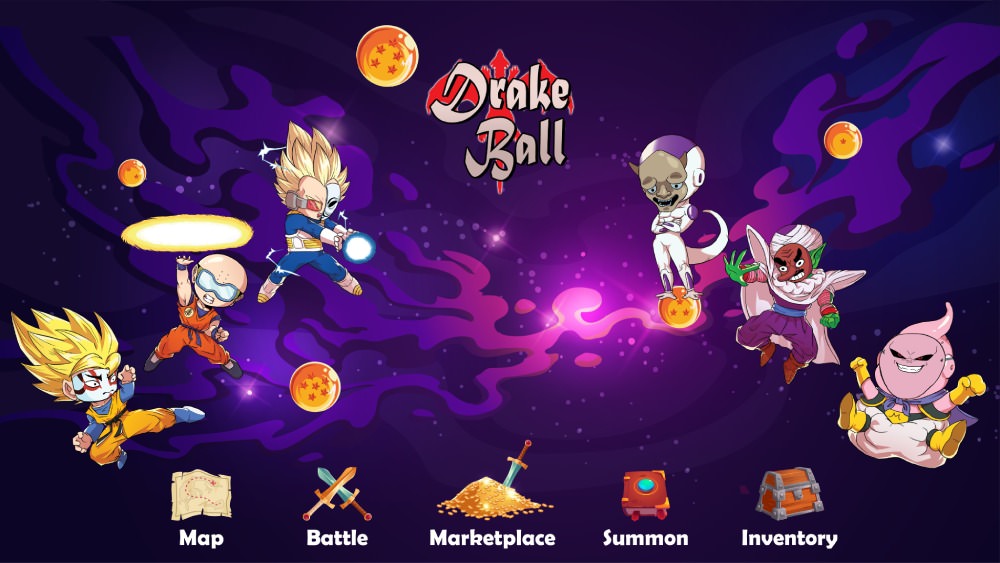 DrakeBall Token (DBALL) is the in-game currency being used in CryptoDrakeBall. You can earn DBALL tokens by killing villains and training with your friends. Collect strong drake claws to increase your power and trade them on the marketplace to earn profits.
There are also abilities that you can unlock by training your characters and by competing with other players. The game is not yet playable, but it is in active development.
For now, you can only buy DBALL on their official website for $0.33 per token. The roadmap is still on its Phase 1 which is the designing of characters and the marketplace. But that shouldn't stop you from loading up with DBALL tokens if you think this game has a future!
My DeFi Pet is an NFT game where you can raise your virtual pets to compete with other players. There are also the different rarity of pets you can have depending on your luck. Rare pets can have a higher price of DPET Token compared to common pets.
You can breed your pets to produce more pets to join in the battle. Evolving is also possible for your pets. There are also upcoming events and other modes in which you can have fun while earning DPET tokens.
The game is still under development but you can earn coins now by playing and farming this game. This could become of great use in the future especially when other game modes such as boss raids are already released.
To start playing this game, you need to have 5 pets so you can raid the boss. If you include the gas fee then you can start this game for at least around $200.
CryptoBlades is a web-based NFT game that allows its users to craft weapons, armors, and other items to fine-tune in-game characters. It allows for endless character customization, not only on the items, but also of aesthetics.
In this game, you can recruit characters by using SKILL, the game's token. As of writing this, 1 SKILL is equal to $36.
For each time you win against a player or monster, you get to earn SKILL, which in turn you can use to recruit more characters, or sell for actual money. You can also sell the weapons you have crafted in the marketplace for more SKILL!
In Mist, you can explore a wide range of environments where you can collect MIST Tokens. This is an action RPG game that allows you to farm MIST Tokens. Like other NFT games, Mist can trade and swap with other players items as much as they like.
The token can be staked and can be used in farming. You can improve your farm plots and buy items to earn random rewards. There are also different characters you can choose in the game and each of them has their own unique strength.
According to their official website, the marketplace for Mist will be live on August 06, 2021 but it is still not available as of now. More information about the pricing of the game will come later when the marketplace is already accessible to the public.
If you want to start an NFT game but you do not have extra money to invest, you should try Berserk. It is a free-to-play NFT game that lets you collect trading cards that you can use to play the game.
In this game, you are the main character that is represented by one of the characters of Vulcanities.
Upgrade your avatar, make it stronger, and fight with other players. Vulcan Forged (PYR) is the in-game currency of this game in which you can trade for money. There are 4 decks you can choose from in this game.
The players can only choose 30 cards to compete with other players and there are only two types of cards: creature cards and spell cards.
You can earn PYR on this game by winning battles. The marketplace is still under development so there is no current data for the prices of the cards. According to their official website, the launch of their game is at the end of July 2021 but there's currently a delay.
Lost Relics is another free-to-play NFT game powered by Enjin. You can explore the map and kill monsters to win the game. There will be dropped relics that you can gain from playing the game, and you can trade these with other players to make profit.
Founder's Token is the currency of the game and is currently available at the Enjin Marketplace. There are hidden chests, barrels, and crates you can find while exploring the map so you should be attentive – the more you collect, the more you earn.
As a free-to-play NFT game, you can play this game without paying anything. However, you can buy items to make your character stronger, so you can survive longer. Some players are trading their items now on the Marketplace and are already making money out of it.
Collect different cards, build your deck, sell your cards to other players, and make money through Gods Unchained. Gods Token is used as their in-game currency.
You can fight with other players and show them how well you can strategize with your current cards. By playing this game, you can collect different cards to boost your strength.
Currently, they have shut down their official marketplace and transferred it to the Immutable website to have Gas fee-free transactions.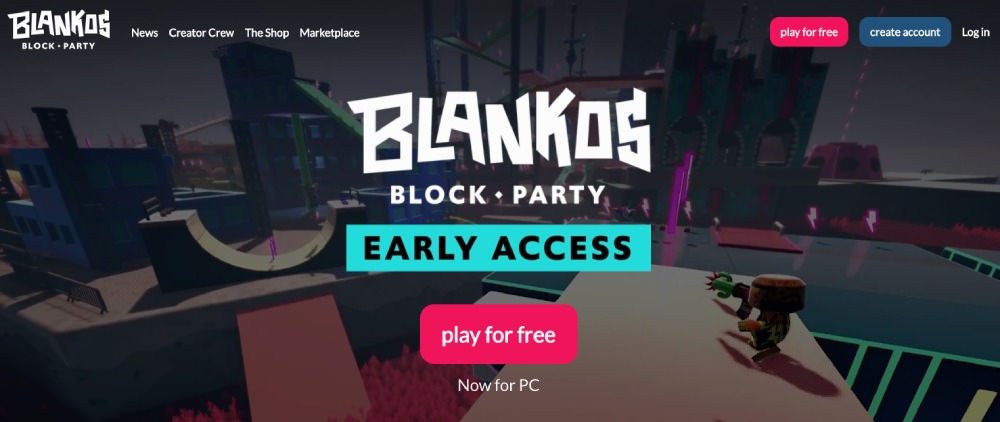 Blankos Block Party is also an NFT game that you can play without spending anything. This is a fun and exciting game in which you can play with your friends and earn Ethereum (ETH) by completing quests and other events.
You can fight with your friends, build your territory, and level up your characters to increase your power compared to other players. Currently, you can only play this game on your PC.
Although this game is free-to-play, you can also buy limited items on their marketplace which is still under development, just to get ahead of other players when the game finally goes to the moon.
Last but not least on our list, Axie Infinity is, right now, the best play-to-earn game in the world. You can earn Smooth Love Potion (SLP) by playing this game, which you can convert to actual money.
In this game, you can breed Axies to produce new Axies – depending on the parent axies, you will have random chances of getting really good stats too. And you can use your Axies to battle with monsters or with other players.
You can also sell your "eggs" or Axies in the marketplace in exchange for Ethereum. Currently, the most expensive Axie that was sold in the market is 300 Ethereum.
Read our article about What is Axie Infinity? to learn more!
No longer working…
Rabona
Rabona is an NFT game is good for players who are into soccer. Here you can manage your soccer team to win against various opponents. As a head coach, you can also look for potential characters and train them to have better chances of winning.
You can also trade your characters to other players to earn RBN. This game uses Ribbon Finance (RBN) as game currency. You can build hotels, parking lots, stadiums, yards, office buildings, and much more to increase your income.
Soccer simulator games have long been fan favorites for players looking to manage all aspects of soccer. This game already has its play-to-earn function. You can also earn Hive Rewards if you are one of the best clubs for each season.
Binamars
Binamars is a play-to-earn game that allows players to earn points by defeating invaders and acquiring their items. You can sell the dropped items for BMARS tokens or you can also keep them to upgrade your strength for future battles.
You can buy and sell your dragons or your items at the marketplace with a fixed 5% fee rate for every transaction. There are different trading websites now that have BMARS on their list, which is a great sign that it is being adopted.
To play, you should buy an ancient egg which costs 2,000 BMARS tokens or about $540.00. The official launching of the game is August 18, 2021.
Kurai Metaverse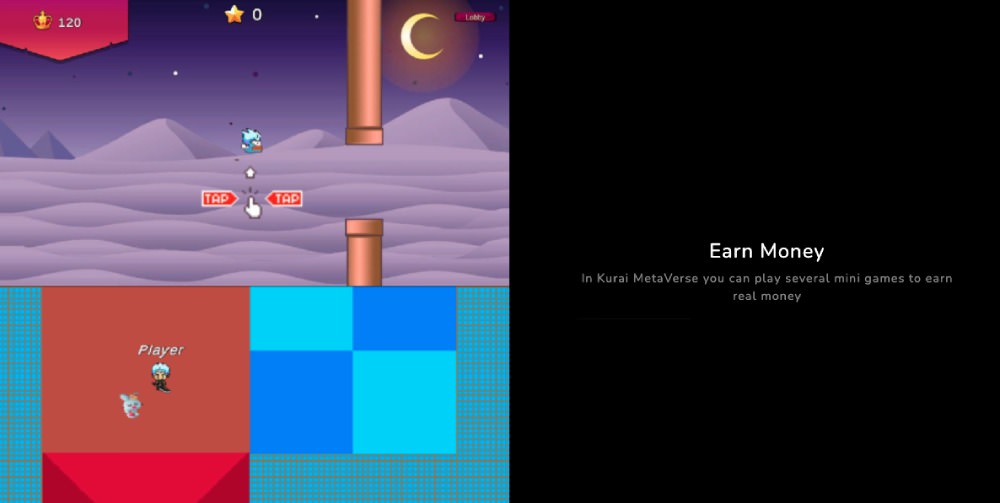 Kurai Metaverse is using the KURAI token as their in-game currency. This game is a multiple-player game with a minimum of 6 players and a maximum of 16 players. The game starts with two teams and there will be an impostor for each team. The Impostor of each team sides with other crews on the other team.
The Impostor's goal is to kill all crews without being killed and caught. As a crew member, you should be wary of everyone, because anyone one of them can be an impostor. This is a fun and thrilling NFT game you should try.
The game is still in development. There is still no data for the amount you would need to invest to play this game. However, you can buy KURAI cryptocurrency now on Pancakeswap.
Chicken Derby
Chicken Derby uses Ethereum as its in-game currency. If you are looking for a fun and thrilling game while earning, then you must try this game. It was designed and developed by Gajna Farmer.
Currently, there are only 33,333 chickens you can find on the Ethereum blockchain. Every chicken has their unique stats that you can acquire.
You can race your chicken with other players and win random rewards. You can also sell your chicken or let them breed to produce a higher-grade chicken and create your fastest chicken.
The lowest Chicken Derby you can find on the market is 0.038 ETH which is $122.29 and if you are looking for a high-grade Chicken Derby then you can find the highest price in the market which is 1,000 ETH or $3,218,030.
As of now, the game is still under development and you can only earn by selling your chicken for a higher price.
The farming phase information where you can play-to-earn is still not yet released to the public.
Block Creatures
Moolah is the game currency and currently priced at $10 per token. In Block Creatures, there are 7 various rarities of monsters. The minting price will increase based on the bonding curve. Train your block creatures to produce a stronger creature.
There is also a power-up system that can help increase your Moolah earnings. You can also trade powerups with other users to earn profits. You can also find different creatures, powerups, farms, and thrones in this game to manage and earn from.
You can start this game by investing in the common type block creatures for just 0.02 Moolah or $0.5 but you can also choose an epic type block creature for just 0.14 MOOLAH or $3.5.
According to their roadmap, their marketplace will be released in the 4th quarter of 2021. Meanwhile, their farming mode which is their play-to-earn game will be released in the 3rd quarter of 2021.
What is Axie Infinity - ELI5
What is Axie Infinity - ELI5
Axie Infinity is a play-to-earn NFT game developed by the Vietnamese game studio Sky Mavis. It has taken... Read more
Conclusion
Non-Fungible Token (NFT) games are based on various decentralized cryptocurrencies. These digital assets are not controlled by any government, which is why their values keep on fluctuating. As such, always proceed with caution if you are thinking of "investing" on any of these play-to-earn games.