20 Chrome Extensions to Spice Up Blank New Tabs
We previously wrote about new tab browser extensions that you can get for Chrome and Firefox. Since then, more and more extensions are popping up, offering a variety of content that will display itself whenever you open a new Chrome tab on your browser.
In this post, I've pull together twenty Chrome tab extensions that can help you be more organized, be more relaxed, learn more things and even a few that will give you a laugh or two. Say goodbye to empty newly opened tabs and say hello to better days with more useful and effective replacements.
30+ Useful Chrome Extensions for Web Designers
30+ Useful Chrome Extensions for Web Designers
I love Google Chrome. Its simplicity, speed and performance are undoubtedly top-notch. But sometimes, being too simple can... Read more
Get access to all your tasks from multiple task management tools, all in one spot using Taco. It will bring your tasks from Zendesk, Asana, Basecamp, GitHub, Gmail, OmniFocus, Trello and 40+ others, all on the new tab you open.
Get greeted with a cool personal dashboard and a stunning background that brightens your day. You can add your main focus for the day, a regular to-do list, a weather widget, quick links, also great quotes.
FIO lets you see the current time of locations around the world based on your choices. It works best for teams that work remotely and across continents, and who may need help figuring out the timezones of their colleagues.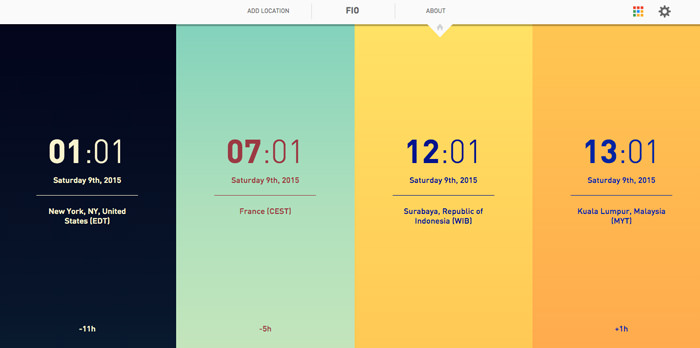 iChrome allows you to customize a new tab with stunning themes and dozens of useful widgets. There are available widgets for weather, stock, news, to-do list, quotes, and many others. It's easy to install and customize, and you need only drag-and-drop to reorder them.
For the disorganized soul or for those who really love organizing things, Prioritab is for you guys. Every new tab page is a reminder of your priorities. You can add things you need to finish today, this week or this month.
With Speed Dial 2 you are easily access your most visited pages, bookmarks and browsing history. The design is clean, intuitive and customizable, it's easy to change the column, size, and others, as well as to customize the themes. You even can browse all the bookmarks via mobile by going to this link.
Whenever you open a new tab, Wandertab shows you a stunning picture from an amazing place as well as how much it costs to go there. Probably not the best tab to get if you hate being cooped up in the office though.
Panda 4 lets you stay up to date with the latest or most popular content from top sites for designer, developers, and entrepreneurs e.g. the best shots from Dribbble or Awwwards. You can change the layouts to match your style. Browsing everything worth reading in one place.
Muzli gives you all the design inspiration that you need. It give you the freshest and the best shots in design from around the Web. You can easily filter from the source site, found on the left sidebar, or just browse Muzli picks.
Exposure is a site that allows its users to create or upload beautiful photos with narratives. This cool extension will show you a beautiful photo from Exposure every time you open a new Chrome tab. If you want more stories about the photo shown just click the link to the rest of the photo narrative.
If you want to make your new tab more beautiful but don't want it cluttered by widget, text or another, then you can try Ritual. It will display fresh and beautiful photos from Unsplash.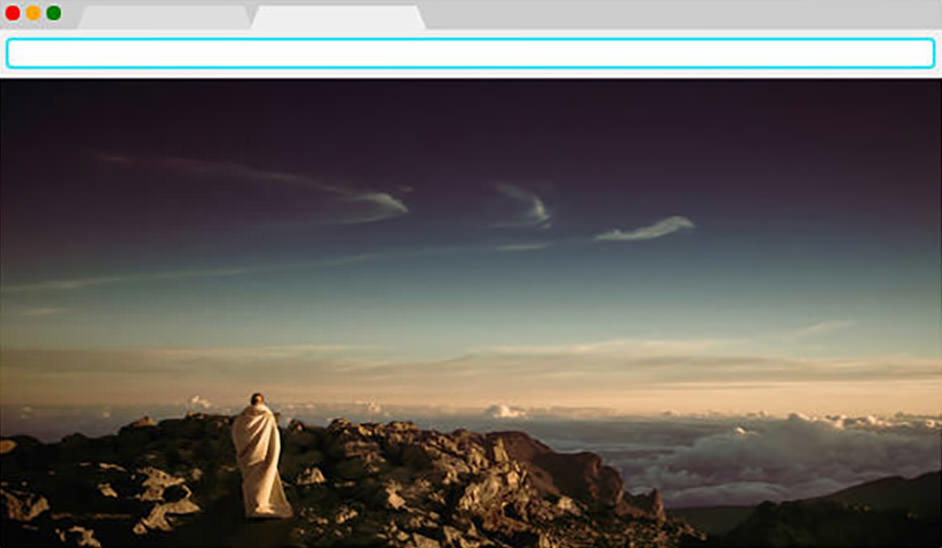 Your instagram feed displayed right in your New Tab. What's not to like? It has a simple yet beautiful layout. Want to give a like to a photo or video? Just double click like you do on the Instagram app.
This extension displays inspiration you need from Behance. You can sort based on featured image, most featured, most appreciated, most viewed, most discussed, or newest image.
Get the most popular shots in Dribbble, the newest shot, your followers shot, and also your own shots and likes.
Increase your knowledge with a random Wikipedia page every time you open a new tab. You learn something new every day, right? You can change the language to your own; otherwise it defaults to English.
Make learning an everyday part of your life with FlashTabs. Each new tab will flash you a question with the answer hidden. If you give up, just show the answer and basically, you learn something new each and every day. You can add your own questions too.
Mainichi lets you learn Japanese language in an easy and fun way. Rather than trying to force in a lesson in your already busy schedule, every new tab will show a card with an object and its name in Japanese, complete with Romaji script. Your vocabulary will be fabulous.
Lets turn your boring new tab screen into something fun. With animatedTabs a new awesome GIF will show on every new tab. You can customize the image caption, and even share this find with your friends via social media.
Don't like to read or look at pictures? Try this extension instead. It plays a cool sound effect whenever a new tab is opened, for instance Cola cans being opened.