Master Photoshop with 56 Brilliant Video Tutorials
We see a lot of Photoshop tutorials on the net, but most of what we come across are tutorials written in a step-by-step manner. In most cases, the instructions are clear-cut and easy to follow, but few would argue against an even more effective kind of tutorial: Video tutorials.
With the emergence of video sharing websites such as Youtube and Metacafe over the recent years, we see an ever-increasing number of user-generated videos from all over the net. Some of these videos came from avid Photoshop fans sharing their tips, while others originate from websites dedicated to Photoshop techniques sharing their video tutorials on a regular basis.
These videos give the most direct demonstration of how to achieve certain image effects via Adobe Photoshop. With such boundless video resources on Photoshop tips and tricks, it will be quite a waste not to utilize them to sharpen our Photoshop skills. It is for this reason we combed the internet to find some of the most intriguing Photoshop manipulation techniques captured on video.
Here are 50 plus video tutorials to inspire you.
More: Check out our collection of more Photoshop Tutorials.
1. Tutsplus (PSDTuts)
How to Digitally Illustrate a Camera with Light Streaks Create a digital illustration of a digital camera using light streaks.
High Flying Snowboard IllustrationUsing wavy lines that suggest motion and paint splatters for snow to illustrate high flying snowboard.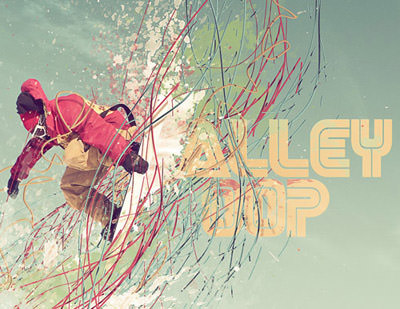 How to Create a Dark Surreal Illustration in PhotoshopCreate a dark surreal illustration using a few techniques and a handful of images. Also, apply stylish color settings and give the illustration that extra polish it needs to give it that finished look.
How to Create a Richly Ornate Typographic IllustrationCreate an ornate typographic illustration using the Ayosmonika typeface.
How to Turn Humdrum Photos into Cinematic PortraitsAdding drama or a cinematic quality to a regular, humdrum portrait, along with a little bit of faking HDR.
How to Apply Textures to Uneven SurfacesApplying texture to a flat surface, or flatly applying a texture across a whole image is simple stuff. Here, we realistically apply a texture to an uneven surface, which is much more hands-on.
How to Create Super-Malleable Effects with Colorful LinesColorful lines are one of the most malleable effects you can easily create in Photoshop. Create these fantastic colorful effects using only Photoshop and compose illustrations with these effects.
How to Create a Fantasy Photo ManipulationWork with a few images and create a really interesting photo manipulation to create a fantasy world.
Create an Out of Bounds Fantasy IllustrationThis takes you through the process of creating a fantasy scene, make water pour out of a painting, make some sort of an absorption effect and end up with a really nice looking color for the surreal illustration.
Create a Feathered Crow IllustrationCreate this crow illustration using just a few tools and resources.
Creating a Touching Story Scene in PhotoshopCreate a story scene using photo manipulation and a lot of color adjustments.
2. Planet Photoshop
Gritty Photo EffectGive a gritty and dramatic feel to your photos.
The Davinci DesignCreate this eye-catching effect using just a single layer style and applying it to all the different elements of your design. This tutorial touches on alpha channels, blur filters, and layer styles.
Folds and CreasesAdding folds and creases to an age-old map.
Light Through WindowCreate an effect that will give a room the appearance of rays of light coming through the windows.
Graphic TextureMake a graphic appear as though it has the texture of a brick wall.
Painting MotionUsing custom brushes and the smudge tool to create an interesting motion blur effect.
Stage LightsLearn how to make these smoky stage lights by creating a gradient selection in quick mask mode and applying some filters and layer styles.
Vanishing PointThe Vanishing Point filter is a very powerful feature in Photoshop CS3, especially once you know a couple tricks for drawing grids, and then placing and blending images to them.
Graphic on MugApplying illustrated artwork to a photo-realistically.
Custom CoinsCreate a realistic-looking coin effect using the channels palette and the lighting effects filter.
Got a Light?Create a realistic effect of a burning cigar.
Reflection RevisitedHere a quick way to achieve a convincing reflection on a vehicle at a 3/4 view.
Water DropsHow to simulate the look of water drops on your photo.
New PlanetCreate a new & unique planet from scratch.
Sci-Fi Text EffectMake a pretty Sci-Fi text effect using smudge tool and its finger painting feature.
Give Your Photo an Antique LookConvert your current photos into antique-looking ones.
Beads of Sweat EffectCreating a beaded sweat effect.
Stylized Comic Book EffectUsing this effect, you can transform anyone into a comic book character with a halftone, saturated look.
Need for SpeedAdding motion to static objects.
3. Tutorial Champ
Creating Stunningly Realistic PlanetsCreate amazingly realistic planets with stunning textures and colors, all from scratch.
Isolate One ColorEmphasize a certain color and make it stand out by completely isolating it. In this case, leave one color while converting the rest of the picture in to greyscale.
4. Youtube, and Vimeo
GraffitiMake some cool background behind a graffiti.
Fiery ExplosionsCreate big fiery explosions in your images in a quick and simple manner.
Create a Glass Sphere or Gel ButtonMake a glass Photoshop button set into a metallic base using three flat shape layers with layer styles applied.
Toning & BurningUse and create custom Gradient Maps and burning to render a more dramatic image.
Photo Manipulation: Mix Two Creatures Into OneMixing two creatures into one through photo manipulation.
Digital SmokeEasily create a very customizable digital abstract smoke.
Satin ClothCreate a crumbled stain cloth look from scratch.
De-AgingMake someone look younger!
Effective EyesCreating stunning eyes using various tools.
Create an iPhoneProduce an image of the popular iPhone using Photoshop tools.
Fairy dustA quick example on how to create fairy dust for your photos.
Cool Dark NightCreate a cool night background for the Taj Mahal.
Mystical Moonlight Effect Photoshop TutorialEffectively turn a day time image to a night time one and create a mystical moonlight effect.