iPhone / iPod Touch Stand made from paper, DIY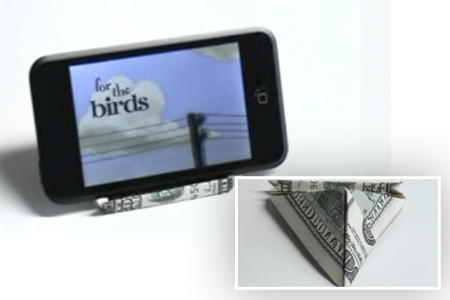 Swiss photographer and graphic designer Enrique Pardo wants to teach you how you can make your own iPhone or iPod Touch stand with a piece of paper, or any money notes. Play the 4-minutes video below and see how Enrique flip his own iPod Touch stand with $100 dollar note. Video after jump.
via Gizmodo
Alfredo K is Hongkiat.com's editor. He believes in working hard, and playing hard and hopes to one day publish his own travel guide for the food lover.