10 YouTube Tips For Better Video-watching Experience
YouTube is not just the biggest platform for media viewing; it is also pretty loaded with interesting features. Previously, we did a post on all the basic YouTube tips that can make the platform more effective for users.
In this post, I'll be highlighting even more cool tips that'll add a lot to your overall video experience on YouTube. These tips will come in handy for viewers as well as media creators. Let's discuss these tips one by one.
1. Disable video annotation
Annotation is a clickable box that overlays on top of YouTube videos. It aims to improve user engagement by displaying extra information or links related to the videos. It is useful for the video uploader but can also be quite annoying for the users.
You can disable annotations to all YouTube videos via the YouTube settings. Click your profile picture, then click the gear icon (YouTube Setting). On the left sidebar, select Playback and uncheck the Annotations and Interactivity option. Easy as that.
Unchecking this option will also hide the channel promotion and interactive card on the video you are watching.
2. Force buffering of the entire video
YouTube actually buffers only 30 seconds of the total video length when the video is paused. When your Internet connection isn't quite fast enough to load the video, this causes a lag.
To avoid this, you can force YouTube to buffer the entire video before you can play it. For this, you can use SmartVideo for YouTube Chrome Extension. Once installing the extension, you get an additional option at the bottom of the video, click Global Preferences, and tick the box for Smart Buffer, as shown in the image below.
If you're using Firefox browser, then YouTube Control Center add-on can be helpful that offers similar options as the Chrome extension mentioned above.
3. Disable autoplay
YouTube will immediately start playing a video you've just opened, which can sometimes be annoying.
To disable autoplay video on YouTube, you can use the YouTube Control Center Add-on in Firefox or Disable Autoplay for YouTube extension for Chrome.
It has a handful of options to control a YouTube video. Install this Add-on, and find Autoplays video when the player loads. Keep this option unchecked to disable Autoplay.
Another option is the Stop Autoplay extension which does the same thing. You need to install it on Chrome, then activate it via the chrome://extensions/ page.
4. Add watermark or logo
YouTube allows the addition of a logo of watermark of a brand for your channel, company or organization in your YouTube videos. Sign in to your YouTube account and click on the Creator Studio button.
Click on CHANNEL > Branding > Add a watermark > Choose File Button > Save > Update.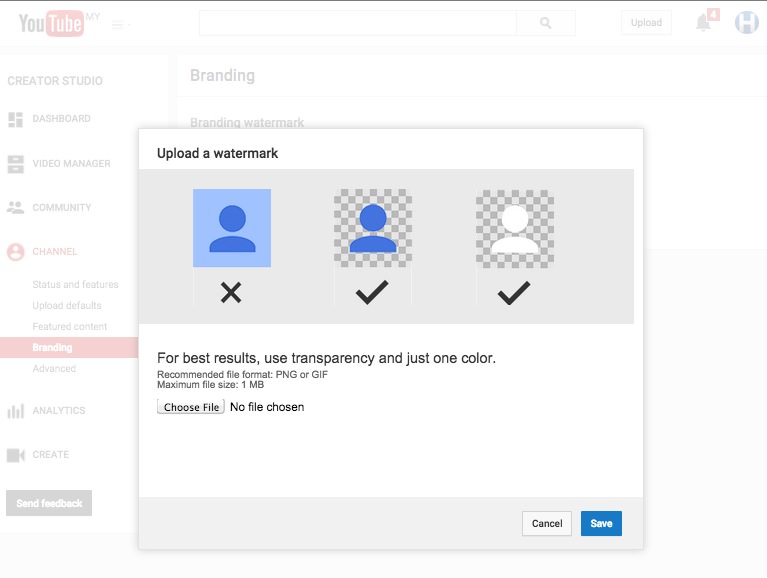 Then, you can define the Display time for the watermark or logo to be displayed on your video. You need only to do this once, and the watermark will appear in all of your uploaded videos.
5. Extract a GIF file from video
I Bet you didn't know that you could turn a portion of a YouTube video into a GIF file. Here's how. Here's an example of a video I want to create a GIF from.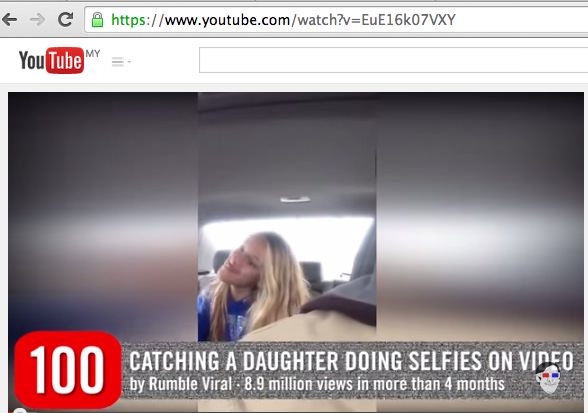 All I have to do is add the word "gif" before the word "YouTube".This will take me to a third-party service where I can pick the starting time, length of GIF, title, and caption to use for the GIF file I want to create.
Alternatively, go to the gifyoutube site, then paste a link to the Youtube video you want to give the GIF treatment to. Customize the section you want to be taken out, then click CREATE GIF to get your file.
6. Contribute subtitles and closed captions
Did you know that you can contribute subtitles and closed captions to videos that are not uploaded by you? Some channels allow viewer-contributed subtitles, so if you feel like doing a bit of translating or if you want to fix annoying subtitles that were wrong in the first place, here's how you do it:
If the video doesn't have subtitles go to Settings > Subtitles/CC > Add subtitles and select the language that you'd like to contribute. Enter your translation into the box and click Submit contribution.
Depending on whether you want others to work on the subtitles for this video or not, select No – Let others keep working on them or Yes – They're ready to be reviewed and click Submit.
If the video has subtitles or closed captions already, go to Settings > Subtitles/CC > Add subtitles and select the video's language. When you get to the part where you want to add a caption, enter your caption into the box. Once you're done, click Submit contribution and then click Submit.
Once subtitles are submitted and approved then, the pre-existing subtitles will be overwritten.
7. YouTube TV Mode for big screens
YouTube TV is an interface for viewers who prefer to watch YouTube videos on their television, with popcorn, on a nice comfy couch. What's not to like? The problem with watching YouTube on a TV is that you can't use a mouse to click. Instead, it's the video arcade era "letter-by-letter" shift that you have to deliver via keyboard.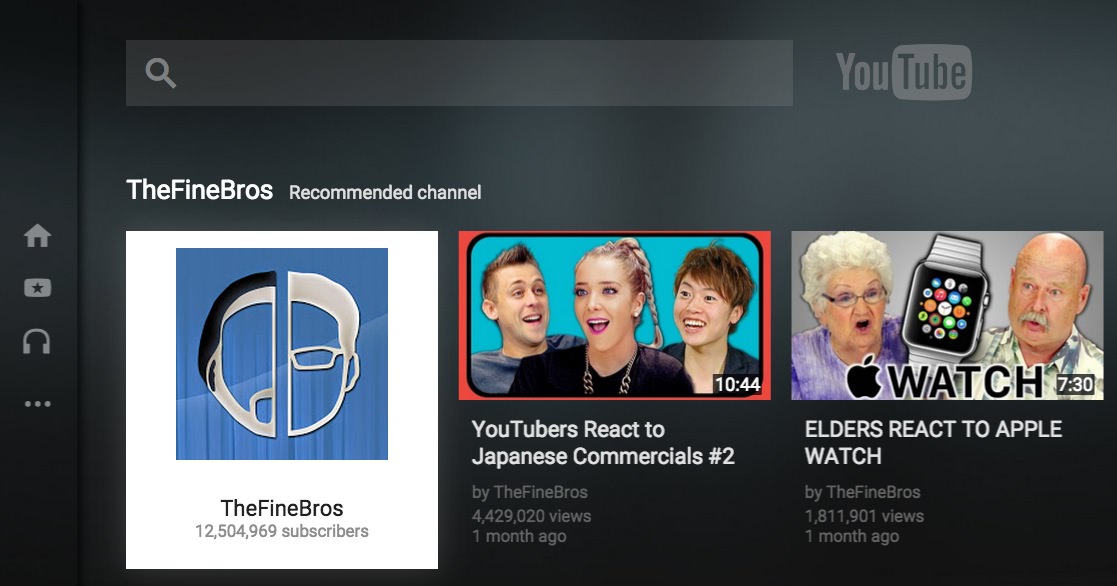 Ain't nobody got time for that! Pair your smartphone with your smart TV with this interface, then use your smartphone to do all your video choosing and pausing and more.
8. Advance Search & Filter Options
Do you know that YouTube offers many advanced search and filtering options that may be handy for getting the exact video you are looking for? When you search for a query and you click on any of the suggestions, you will arrive at a list of returned results. At the top left is a Filters button. Click it to unveil a list of search options.
You can filter your search by Upload date, Type, Duration, Features, or Sort by depending upon the requirements.
If you directly want to search a video with some specific filtering criteria, then you can do it easily by separating the search phrase and filtering criteria using a comma (,).
For example, if you want to search for a video on computer basics with a duration of fewer than 4 minutes, then type in: basics of computer, Duration, Short and hit the search button.
9. Embed video with specific start & end Time
So you found a video you want to embed in your blog, but you don't want to embed the whole thing, just the part you find interesting, funny, or worth sharing; what do you do? You can embed a portion of the video with a specific start & stop time.
Click on Share > Embed and right at the end of YouTube video link insert ?start=ss&end=ss, where ss represents seconds, start = ss means start time in seconds, end = ss means end time in seconds.
Replace the "ss" with the time in seconds from the start of the video, e.g., start=11 indicates 0:11 as the starting time for the video.
Here's an original embed code:
<iframe width="560" height="315" src="https://www.youtube.com/embed/cXBVMyKQ3ZY" frameborder="0" allowfullscreen></iframe>
Here's how to share only the portion that starts from the 11th second and ends at the 20th second.

<iframe width="560" height="315" src="https://www.youtube.com/embed/cXBVMyKQ3ZY?start=11&end=20" frameborder="0" allowfullscreen></iframe>
10. Add audio effects
If you want to replace the original playback audio of your YouTube video with some other audio file, go to your Video Manager page, and on the video you'd like to edit, click the arrow next to Edit. Here in the drop-down menu, click Audio > Add or replace audio > Add to video and select the track you want to add to your video.
You can preview your video with the music track added. Once you've found a track you like, click Save, and the new audio will be applied to your video. Do remember that you can add only one track to each video.
Bonus: Enhance videos with Fixes, Filters, and Effects
Not every video has the best camera work, so you have to apply certain enhancements to add perfection to it. If you want re-touch your videos, go to Enhancements > Quick Fixes to auto-fix problems in your video, stabilize shaking footage, change the speed or timelapse of your video, trim and rotate your video.
You can also apply a color filter on your video under the Filters option, and if you would like to blur faces, go to the Special effects section. You can see the original and a preview of the changes you chose in a side-by-side comparison before saving your enhancements.
Additionally, you can combine multiple clips to publish a new supercut video from all your uploaded clips by clicking the YouTube Video Editor.