20 Best Metro Apps for Windows 8
Windows 8, known for its sleek design and user-friendly features, continues to be a viable choice for many users. If you're using or considering this OS, the Metro UI and its full-screen apps are compelling reasons to stick with it.
Apps are the backbone of any operating system. They help you accomplish tasks, maintain system health, and simplify your work. Given their importance, it's crucial to choose the right apps. So, here's a curated list of the top 20 must-have apps for Windows 8.
How to Speed Up Your Slow PC (25 Ways)
How to Speed Up Your Slow PC (25 Ways)
25 Ways to Speed Up Your Slow PC Is your computer often slow or unresponsive? Each new version... Read more
File Brick offers a robust file management experience optimized for touch screens. It features an intuitive and visually appealing interface.
Not only can you browse files on your local and external drives, but you can also access cloud storage accounts like Google Drive, SkyDrive, and Facebook.
Goals is a task management app designed to help you stay on top of your objectives. Save your goals within the app, and it will motivate you to achieve them.
Flow.Timer serves as a versatile time tracking app suitable for individuals or teams. Whether you're working solo or collaborating on a project, this app makes time management a breeze.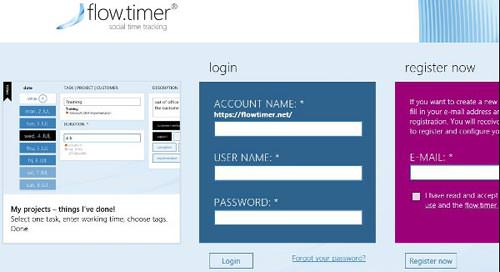 Format Converter X is an audio and video converter for Windows 8. You can convert multiple audio and video formats to other formats using this app.
Type Speed is designed to enhance your typing skills. It offers easy-to-follow lessons that focus on improving both your typing speed and accuracy.
Bitcasa Infinite Storage offers limitless cloud storage for all your data needs. You can even sync your entire hard disk to their servers at no cost!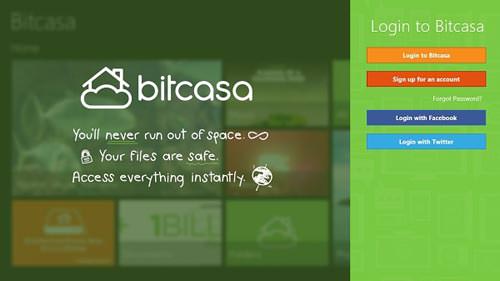 Digital Diary serves as a modern alternative to traditional text diaries. Use it to jot down daily entries, save photos, and record memorable events.
Fhotoroom is a professional photo-editing app optimized for touch interfaces. It offers a range of advanced features like styles and frames, along with basic tools such as crop, brush, exposure, and color adjustments.
Bitdefender Insight keeps you updated on the latest security news and vulnerabilities. It also offers tips for safeguarding your system and allows you to check the security status of Bitdefender products on your other devices.
If you're a fan of online radio stations, iHeartRadio is the app for you. With over 1,500 stations to choose from, it offers a plethora of features to keep you entertained.
TeamViewer Touch brings the convenience of remote control to the Windows 8 touch interface. Safely control other computers—even those behind firewalls—thanks to its high-security standards.
ToolBox for Windows 8 enhances multitasking by dividing the screen into various sections, each running a different tool.
It supports multiple tools like a web browser, Facebook, clock, weather, calculator, paint, and more.
Line is optimized for Windows 8 and offers a comprehensive chat experience. It's a free chatting app for texting and video calls.
Beyond chat, Line also allows you to send text, voice, or video messages, along with fun stickers to express your emotions.
Xmarks is a bookmark manager that consolidates all your bookmarks from various browsers into one convenient location.
Todo is a straightforward task manager that helps you set and manage tasks and reminders. You can also display reminders on the live tile.
SplashID is a secure password manager for Windows 8. Easily organize your credentials into categories and types. It employs AES and Blowfish 256-bit encryption for added security.