10 Co-Founders of Tech Companies Who Started as Designers
The number of designers has been increasing over the last few years. While some designers have been sticking to their original career goals, some have decided to switch to a different path and become entrepreneurs instead.
It is said that with dedication, effort, and commitment, designers can achieve new heights and start businesses bigger than themselves. And indeed, there has been a number of designer-turned-entrepreneurs that have founded successful tech companies.
Here are 10 inspiring designers who turned into entrepreneurs and co-founders of successful tech companies.
1. Stewart Butterfield (Flickr)
With a string of remarkable achievements under his belt, Stewart Butterfield is widely known as the co-founder of Flickr.
Early in his career, Stewart devoted a portion of his time to designing and gaming, giving him the flexibility and passion for developing Flickr with his then-wife, Caterina Fake.
His early achievement soon caught the eye of multinational Internet corporation Yahoo, which went on to acquire Flickr in 2005. By then, Flickr already had more than 80 million users.
2. Evan Sharp (Pinterest)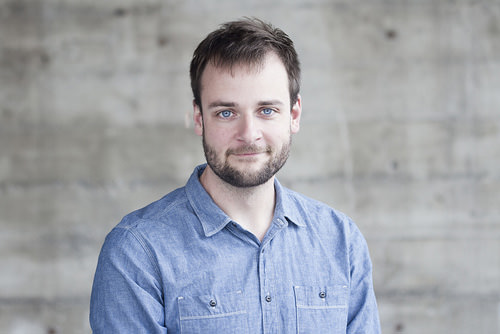 Hailing from an architecture background, Evan Sharp once worked for Facebook; the experience made him a wise, diligent designer who is able to incorporate thoughts and ideas and putting them into practice.
He has a good career as both a designer and entrepreneur. However, the founding of Pinterest with his mates, overshadows his prior achievements. Pinterest has been growing rapidly since its launch in 2010 and now has over 70 million users.
3. Christina Brodbeck (YouTube)
Christina Brodbeck was part of Youtube's founding team and the first User Interface designer to work for the company. But I bet now she would take more pride in being the co-founder of theicebreak.com and PickV.
Theicebreak is a social network for couples to improve their relationship from different angles. She is also an angel investor of startups such as Viddy, Vayable, GameCrunch and Vufind.
4. David Karp (Tumblr)
Tumblr was the brainchild of a young web developer, David Karp, who generated buzz all over the tech world last year with Yahoo's acquisition of Tumblr for $1.1 billion in May 2013.
Karp is a tech lover who dropped out of school when he was just 14 to pursue his dreams and had since devoted much of his time to Tumblr.
5. Dave Morin (Path)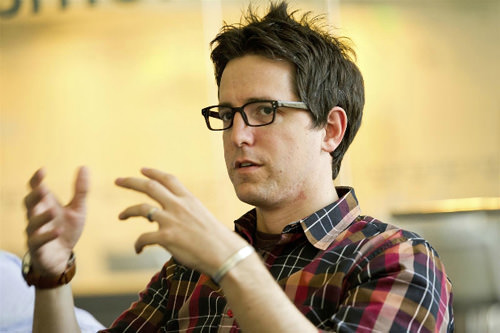 Dave Morin was a designer who previously worked for Facebook. His contributions include the now famous Facebook Timeline and Facebook Connect.
Outside of Facebook, Dave's achievements also include co-founding Path, a social networking app that helps you connect better with your closest friends and family. Path has been experiencing a rapid growth with 20 million users as of September 2013.
6. Chad Hurley (YouTube)
You most definitely know YouTube, but do you know who Chad Hurley is? Chad Hurley is a smart entrepreneur with a design background; one of his notable works is the design of the original PayPal logo.
After working for eBay, he decided to take his career to the next level by founding YouTube with two of his PayPal co-workers. In 2006, YouTube was sold to Google for $1.65 billion.
7. Daniel Burka (Milk)
Before co-founding Milk, Daniel Burka worked alongside Kevin Rose and Jeff Hodsdon (the other co-founders of Milk) as a creative designer for brands such as Digg, Tiny Speck, Silverorange and Mozilla.
He also co-founded Pownce, a social networking and microblogging website that was later bought and terminated by Six Apart. In December 2012, the "Milk Crew" decided to join Google.
8. Charles Adler (Kickstarter)
Charles Adler is a graphic designer with a brief architecture background. He is widely known as a co-founder of Kickstarter, along with Perry Chen and Yancey Strickler.
Kickstarter is the perfect place to take any creative project off the ground. The site has been experiencing rapid growth from all angles.
9. Jack Dorsey (Twitter)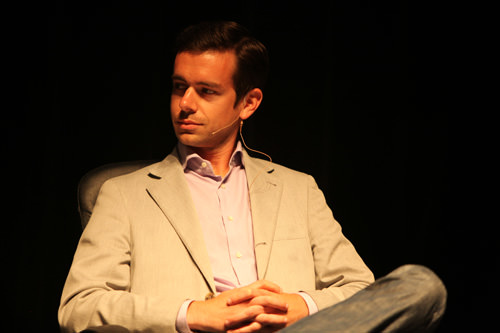 Jack Dorsey is a web developer who is best known as a co-founder of Twitter, where he served in several positions, namely CEO, head of the board of directors, and executive chairman.
Besides Twitter, Jack also co-founded Square (with Jim McKelvey), a digital payment company that helps users accept credit cards from any part of the world.
Jack was also listed as one of the top 35 innovators below the age of 35 by MIT's Technology Review magazine in 2008.
10. Scott Belsky (Behance)
In his book Making Ideas Happen, Scott Belsky talks at length about how to make implementation of ideas a much more achievable task.
Scott, a former designer, is a co-founder of Behance, a popular design platform. Scott was also featured on the list of 100 most creative business people by Fast Company.