PostMark: Easy Setup For Automated Mailing Service
Looking for an easy way to add email features to your website? PostMark is here to help. It takes care of sending and receiving transactional emails for your web apps, and you don't need to be a tech wizard to set it up.
This tool is perfect for web developers who want to add reliable email services to their websites without the hassle of setting up an SMTP server. Let's dive into what PostMark offers, how to use it, and its pros and cons.
How to Set Up Google Apps Email for Beginners
How to Set Up Google Apps Email for Beginners
Learn how to use Google Apps with this beginner's guide. Boost productivity and streamline your workflow. Perfect for... Read more
Overview
PostMark is created by WildBit, the same team behind Beanstalk. It's ideal for sending automated emails like account verifications and notifications. However, it's not suitable for sending newsletters.
Setting up PostMark
First, create an account. Once that's done, you'll be guided to set up your email server. You can have multiple servers for different apps, and all you need to do is give each one a name and color for easy identification.
Before you can send emails, you'll need to create a 'Sender Signature,' which is the 'From' address people will see. This needs to be verified to ensure you own it and to prevent spam. After that, you're all set to integrate PostMark's API into your web app.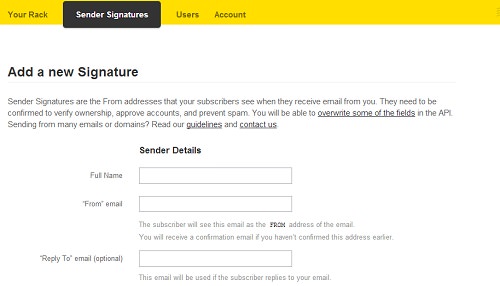 Statistics
PostMark provides useful stats to track your email performance, like how many emails were sent, bounced, or reported as spam.
Pricing
With PostMark, you only pay for what you use. You can buy email credits at $1.50 per 1,000 emails sent.
Should You Try it?
Advantages
PostMark has several benefits:
Affordable at $1.50 per 1,000 emails.
Easy server setup.
User-friendly API and documentation.
Weekly email performance reports. See an example.
Disadvantages
There are a few downsides:
The dashboard could be improved.
The website can be a bit confusing.
Pricing could be explained better.
No option to pay with PayPal.
Conclusion
Overall, PostMark is a straightforward and effective tool for handling transactional emails. Would you give it a try?