Polygons – The spoon your baker friend will love
When it comes to baking, accurate measurements of ingredients is crucial to the success of the recipe. This would mean one of two things: you might have a lot of measuring spoons on the baking table, or you'll need to do a lot of repetitive measuring. If this bugs you, Polygons is a must-have in your kitchen.
Polygons is basically an all-in-1, fancy-looking measuring spoon for all your baking and cooking needs. The surface of the spoon is marked with measurements in both spoon sizes and ml, all of them divided into separate sections.
Just pick up the spoon at the position that corresponds to the volume of ingredients needed. The spoon will automatically fold itself into the space of the volume required.
Made out of TPR, a material that is capable of flexing up to 100,000 times without failure, you will be able to get a lot done with just one or two Polygons. It comes in two sizes — teaspoon and tablespoon — and works well for powder, liquid and viscous ingredients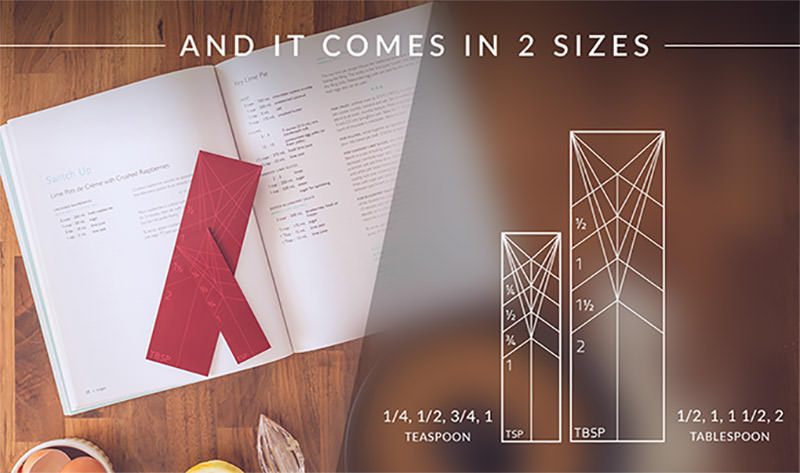 It is also easy to store. In its normal form, it lays flat for easy storage — you can even slide it in between your cookbook after you clean it.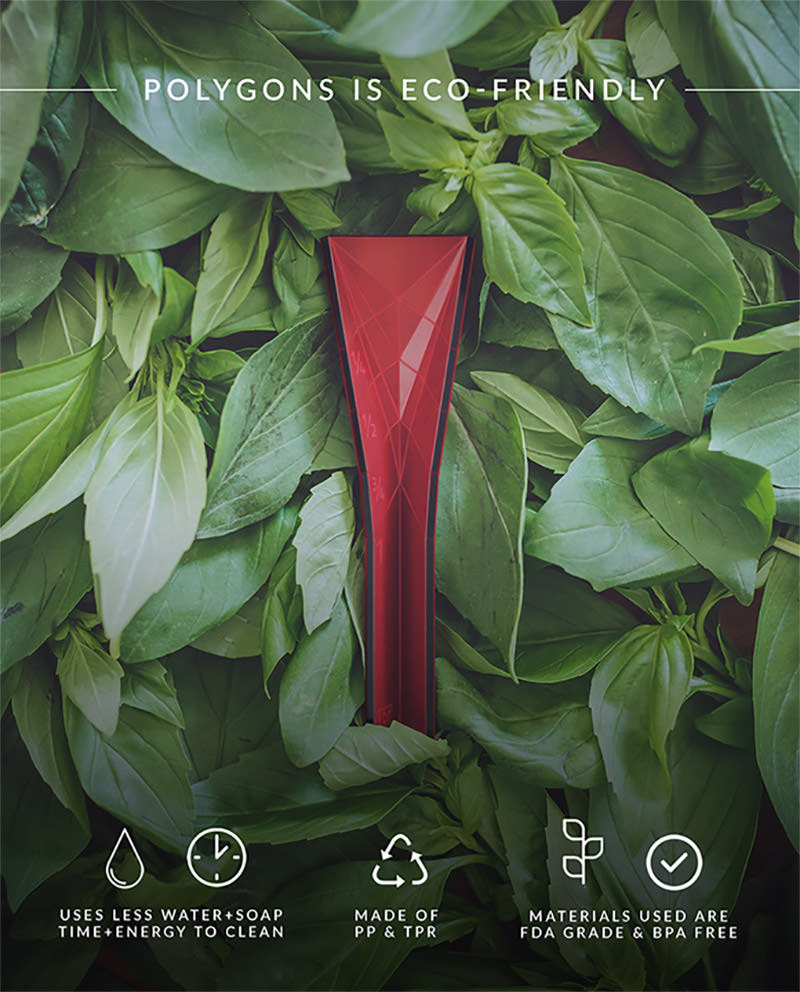 At the time of writing, the Polygons is already fully funded on Kickstarter. If you wish to grab a set of Polygons spoons for yourself, you can do so by pledging USD13 to the project.