Music Apps for Mobile: 50 Beautiful Concept Designs
Music apps occupy a leading position in the market. It's hardly necessary to explain the reason of such popularity. All of us love music and listen to it everywhere we go: at home, at work, and on the go. It would be no exaggeration to say that for many of us music is an integral part of life. High popularity and intense competition in this field stimulate designers to create unusual and attractive concept design for music apps.
Many of the apps featured in this list display a healthy mix of beautiful interfaces. Some are modern and minimalistic complete with sharp colors, others fall back on old school devices and concepts that were our lifeline to music – radios, cassette tapes, turntables and record players.
Recommended Reading: 30 Stunning Apple Concept Designs
I hope you will enjoy these 50 outstanding music app design concepts for mobile devices as much as I did compiling this. Here's to inspiring even more beautiful, future creations!
1. Turntable Player iPhone App Concept by Ivan Gapeev
2. iPhone Swing Music App Concept by Enes Daniş
3. Music App UI (iPhone) by Piotr Kwiatkowski
4. Interphono – iPhone app by Abraham Vivas
5. A-MUSE-ME. Music application by Alex Ds Karera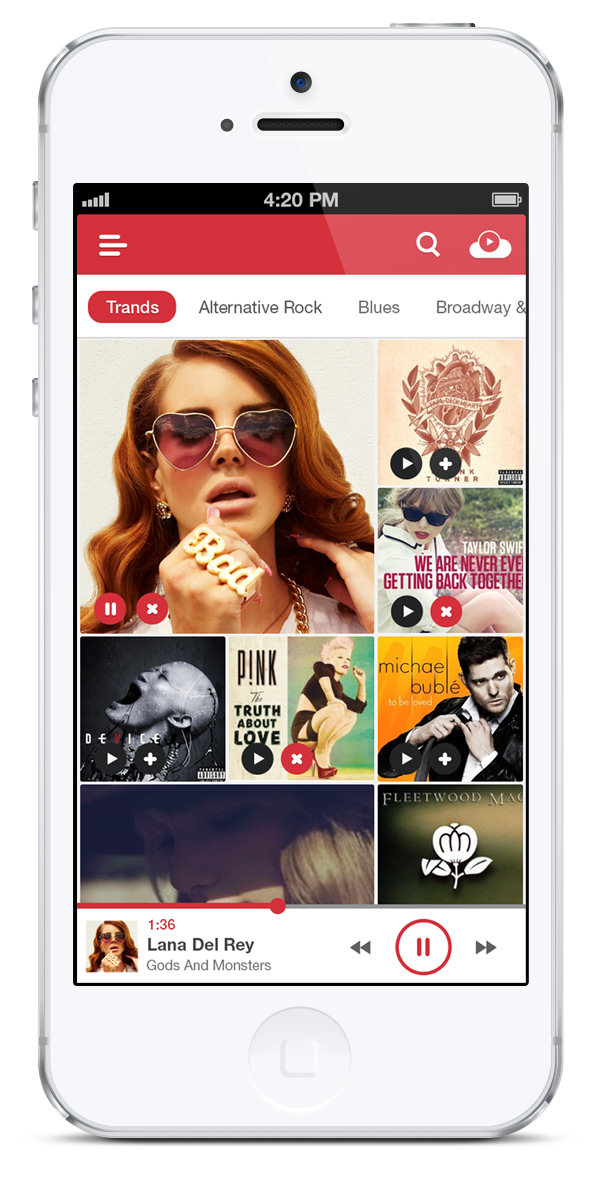 6. MixTape – iOS Music App by Marco Nenzi
7. MTV Mobile & App Concepts by Andrew Couldwell
8. BeatsLarge iPhone Concept by Jonathan Kelley
9. iPhone Music Player App Concept by Kiran
11. T3 Player App by Eder Rengifo and Bryn Bodayle
12. Cat Music Karaoke App by Cristi Hurhui
13. Rocket Piano UI Design by Isabel Aracama
14. FlatPlayer by Ehsan Rahimi
15. Player – Music Player App by Ilya Boruhov
16. CONCEPT – iOS MUSIC PLAYER by Pintu Dhiman
17. Radio Expres iOS App by Martin Schurdak
18. Music Player App by Emile Rohlandt
19. 76 Synthesizer Concept by Jonas Eriksson
20. Groove! Simple Metronome App by Tom Reinert
21. Carl Cox by Jonas Eriksson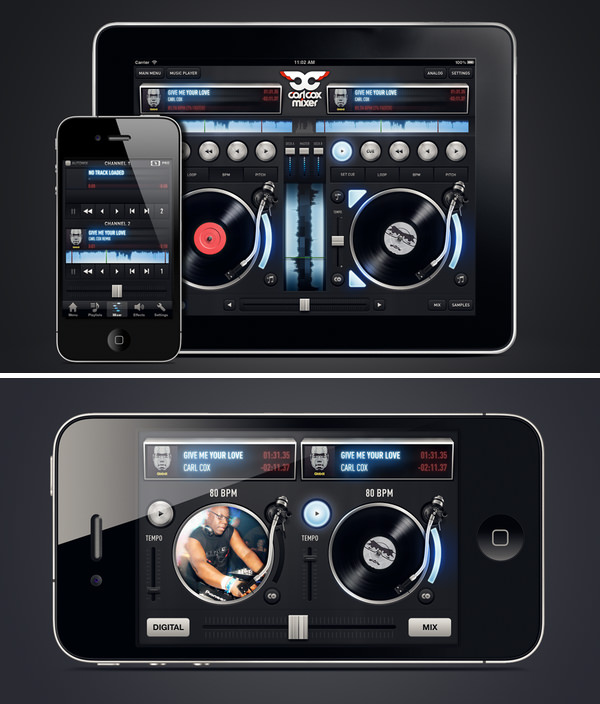 22. NightFever app by Michael Nunes
23. Earbass | Music On The Go by Quintavious Shephard
24. Rocmo Music App by Jeet Sean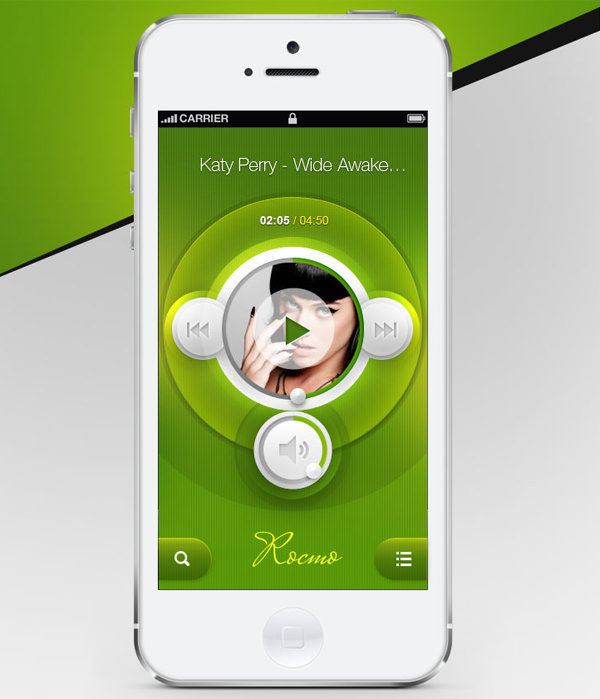 25. My16 – iPhone App by Maria Helena Cunha
26. Ringtonium 3 by Bamboo Apps and IGNAT PLOT
27. iOS Music Player App by Dmitriy Haraberush
28. SoundBeats by Florent Hancquart
30. Moodsnap by Tom Junker
31. Less Than Four Days by Abraham Vivas
32. RITMO FREE MUSIC APP by PromoBeat Smartphone Apps
33. Music App Interface by Alex Bender
34. Music Player Application – Personal Project by Ernest Gerber
35. Music Player Application's UI by Chandan Mishra
36. Gray GUI iOS Kit | Music App by Husam Aneed
37. Google Play Music for iOS by Moin Ahmad
38. Music App for iPhone 5 by Hervé Denjean
39. MeloMe Music Player App by BLASTAROCKS
40. iPhone Music App by BorisWick
41. Music Player for iOS by Khoa Dinh
42. Media App iOS by Carlos Santiago
43. UI Music FM app design by raysdesign
44. MOG iOS Apps by Jordan Braun
45. Shuffle Music Player App (inspired by Dieter Rams) by Naim Solis
46. Braun Radio App by Nicklas Alejandro
47. RadioTar for iOS by Elek Laszlo
48. Record Player – Tocadiscos by Pedro Hernandez Ruiz
49. Music Player by nijah zhang
50. MYSIC, for Spotify and Swedish Radio by Christin Malen Andreassen