20 Flat Mobile UI Designs For Your Inspiration
Propelled by Windows 8 and iOS 7, flat design has been one of the most popular design trends. Emphasizing functionality over style, flat design focuses on typography and colors instead of visual effects like 3D elements and drop shadows.
It is also one of the most polarizing of styles to bombard iOS users, particularly those who were used to (and still love) the skeumorphism of earlier iOS versions. Thoughtful selections of typography, single-colored backgrounds, and a very-much muted color palette are some elements that contribute to a well-executed flat design.
Recommended Reading: Showcase of Beautiful Flat UI Design
But why tell when we can show you? Some designers out there have already hit the home run with flat design, and we have a collection of some of the best examples of flat design for mobile interfaces to share with you.
Creator: Douglas Hughmanick
Creator: Rodrigo Santino
Creator: Attila Szabó
Creator: Eyal Zuri
Creator: Enes Daniş
Creator: Kimy Alvarez and Lawdi
Seznam.cz Email Client Concept
Creator: MAVVO
Creator: Dave Keller
Creator: Ilker ŞENER
FlatPlayer
Creator: Ehsan Rahimi
Creator: Christian Pfeiffer
Creator: Martin Spurway
Creator: Ali Rahmoun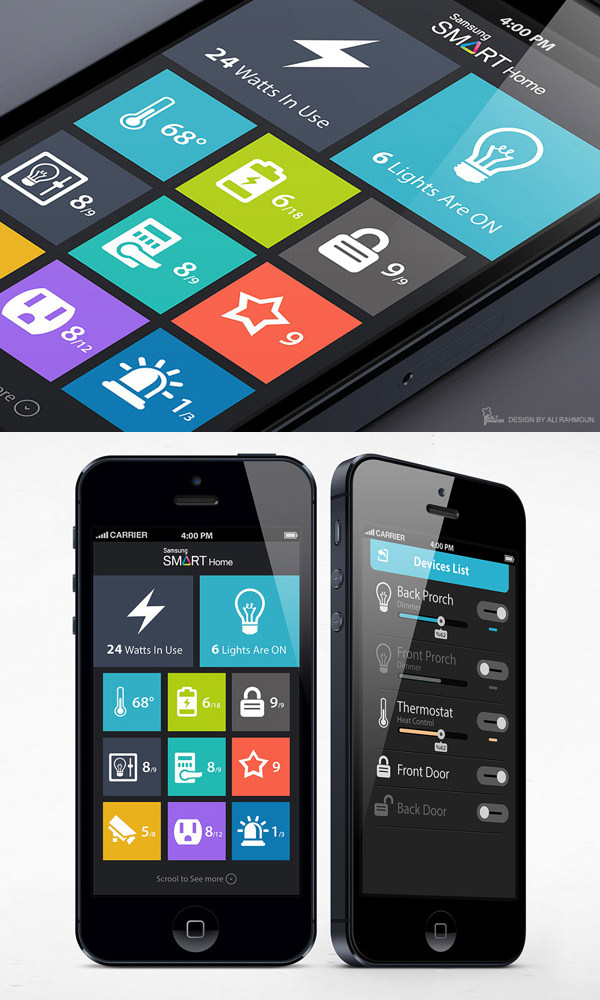 Metro Style UI
Creator: Juli Sudi
Creator: Karol Ortyl
Creator: Arkadiusz Platek
Creator: Michael
Creator: Vasjen Katro
Creator: Plat4M
Creator: Artem Tolstykh