50 Most-Wanted Facebook Tips and Tricks
For many of us, Facebook is a cool social media platform that allows you to connect with friends all across the world. However, as a user, Facebook is much more entertaining and helpful. But, only if you know how to achieve that.
To help you get the most out of all the fun stuff and helpful Facebook features, I'm compiling a comprehensive list of most wanted Facebook tips, tricks and hacks. Do check them and try out if you find any interesting.
Read Also: 35 Apps and Tools To Customize Your Facebook Pages
The title speaks for itself. This nifty trick lets you discover all photos your friend has previously Liked on Facebook.
Getting bored of seeing the usual Facebook language? Try out this little trick to make your profile a pirate's page without any modding or downloading.
If you are fond of someone's photos but don't wish them to know you are watching their pics, then why not download them by using this tip?
Were you looking for this feature? Yes, you can schedule your updates though it. However, it is not an official feature of Facebook. Just try this trick.
What if you don't want anyone to know if you are online? Your ex or maybe your parents, during exams? This trick will help you do that.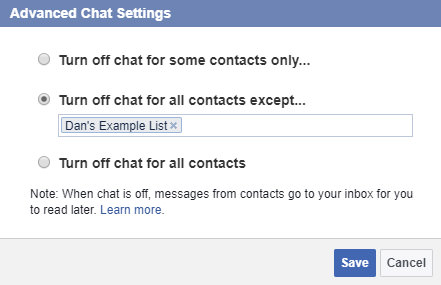 If you are looking for some fun, then why not use this trick to post a fake update on your wall? It will surprise each of your friends.
Do you belong to numerous Facebook Groups? If yes, you must be finding it hard to be active in all of these groups, but now you can with this trick.
Using this trick, you can surprise everyone by writing a blank wall post. Yes, people will scratch their head trying to find your post.

If you do not know, the more you engage with your friends' profiles, the more you get their attention, and making likes is the easiest way to engage.
Though one cannot auto-post comments to every post on Facebook as it looks like spam yet you will find this trick useful in various situations.
If you also find the auto-playing videos to be a nuisance and a data thief, like me, then you can simply turn them off using this simple tip.
This tip is going to be super helpful if you get lots of friend requests or have a long list of pending friend requests in your account.
Do you wish to prank your friends with a fake conversation? Using this tip, you can have a conversation with anyone – even Mark Zuckerberg.
If you are working on a brand new page that you wish to promote among your friends, then this trick will help you do that instantly.
Did you find a video interesting enough to have its place in your offline storage? Luckily, you can download any video from Facebook using this tip.
16. Fake Your Mobile Device
If you like to prank your friends, then this simple prank will catch their attention. Using this tip, you can post from any phone. Even iPhone X.
Though not commissioned by Facebook itself, there is a simple trick to catch your profile visitors – people who are keeping tabs on you.
If you are sensitive about your messages, then deleting them regularly is a smart idea, and this tip can help you do just that.
I believe everyone should take his or her privacy into their own hands, and opting for two-factor can be the first step towards protecting your account.
If you do not know, Facebook offers its official app for Windows 8.1 and above. That means you can keep in touch easily using this sleek app.
One of the security practices includes keeping a check on your account, especially logins. If you find a login from an unknown location, you know it was not you.
Are you bored of the default blue theme of Facebook? You can use this trick to bring some colors to your networking experience while using Facebook.
If you get irritated at getting numerous notifications from apps and games played by your friends, then you can use this tip to block them.
Have you got a Facebook page? You can use this tip to get a verified Facebook account (i.e., get the blue tick badge) and attract more people to like your page.
If you wish to get rid of one's updates and posts, but you still wish to claim your friendship to them, then simply unfollow them in your account.
You may have noticed the news feed to become more annoying than engaging over time. This simple tip will help to get your news feedback on track.
Though Facebook's reminders on your friends' birthdays are helpful yet it may not suit you if you have thousands of friends. If it is, use this tip.
If you are done with your Facebook account or just wish to store your past data locally, then this quick tip can help you download all your data.
If you are serious about your account's security, then you must keep an alert on your logins, and this tip will help you with just that.
As you do with numerous financial and other sensitive things, you can nominate a person to access your account after you pass away.
If you wish to surprise your friends or you are looking for some fun, then you can write secret emojis that most people do not know of.
Do you like to write but don't have your blog? You can write supersized posts with images on Facebook, thanks to its "Note" feature.
If you think Facebook does not care about you and your better half, you will be surprised to see the history between you and whomever you have a "relationship with".
You do not need to use Pocket or Instapaper to save posts to read later on Facebook. You can simply use this trick to save posts and read them later.
If you do not know, Facebook, like Google, does track your mobile and web browsing to show targeted ads, but you can opt-out using this trick.
Do you know you can embed content from Facebook on your blog or site? If not, just use this trick to embed public content easily.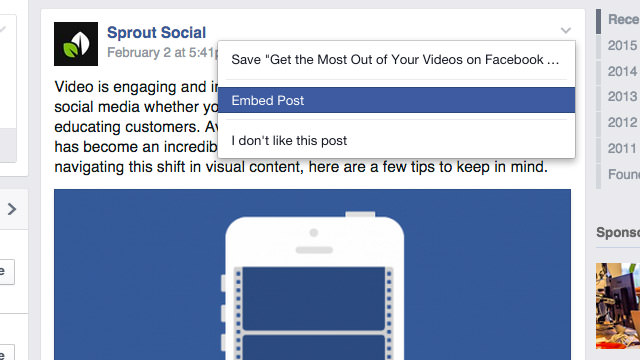 If you do not enjoy seeing targeted ads on Facebook or wish to improve your privacy, then using this tip, you can configure ad settings.
As with numerous other services, Facebook also supports sending money between its members, i.e., you can send money to friends.
You must have heard about panorama and photosphere and maybe have watched them on Facebook. You can also create and upload them.
You must have heard about Facebook Live. However, do you also know Facebook shows a live feed of available live events? Just use this trick.
If you or your organization seeks to raise money, then Facebook is an ideal choice, thanks to its large number of users and easy campaigning.
Facebook Town Hall is a nice social-awareness feature that details you about local representatives and executives and gives easy access to follow them.
Facebook is home to endless entertainment including numerous games. Moreover, now you can also play with friends right inside the chat window.
If you have lots of friends on your Facebook, then it is not easy to connect with everyone. That is where this tip will help you in wishing them.
Have you heard that Facebook never deletes your data? Well, you have heard it correctly, and you can get to see your deleted messages using this trick.
If you are super serious about your privacy and wish to stay invisible on the Internet, then this trick will surely catch your attention, doesn't it?
Do you have something to share with all your friends? Maybe a promotional or invitational message? Then this trick can help you for hours.
Though inspired by Snapchat and Telegram, Facebook Messenger now allows you to send messages which self-destruct after the set time.
If you are searching for all your friends' email addresses for any purpose, then this small trick can help you capture all those email addresses.
Though someone may not like his location being tracked without his consent yet, if you are sure you need to know your friend's location, this trick can help you.
Do you wish to check out all info about a person? Maybe an old friend or someone you are checking out? Just use this tip to get all the info.