How FreshBooks Help Your Billings and Accounting Headaches
Streamline your billing process with FreshBooks. Save time and hassle with this easy-to-use invoicing software. Try it now!
Disclaimer: This branded content is from Freshbooks Invoice and Accounting Software, originally published on 27/03/2018.
Like most freelancers, web designers prefer spending their time doing what they enjoy most. Activities like submitting proposals, responding to emails and handling accounting tasks are merely small business necessities. However cumbersome and annoying they are, they help keep projects and your business on track.
Accounting tasks aren't popular with freelancers, designers included. However, there is one thing all freelancers can appreciate about accounting, its processes can be easily automated.
Some accounting software helps you perform tasks, while others do tasks for you. Things like time-tracking, invoicing, email reminders and preparing information for tax season are all easily automated.
What FreshBooks can do?
FreshBooks is an accounting software platform that will change your opinion about the billing process forever. Overall, FreshBooks saves you a mountain of time every month, so you can devote more time to doing the work you love. Once upon a time, web designer Mike McDerment realized how long his manual billing process took. He also knew his accounting process was vulnerable to costly errors. As a result, he decided to create a software solution that would make the billing process easier, and FreshBooks was born.
Today, more than 10 million people rely on FreshBooks to manage invoicing, online payments, time tracking and much more.
A few benefits of FreshBooks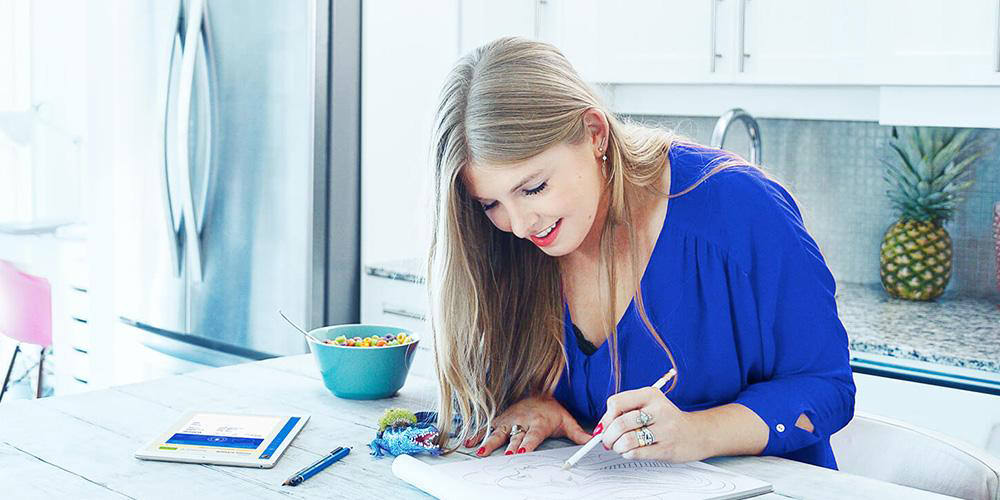 1. Time saved is time earned
By automating your accounting processes with FreshBooks you can save an average of 16 hours per month. That's a half-day a week of saved time, simply created by organizing your invoices and sending email reminders.
2. Looking sharp & professional
Make the right first, or second, impression with professionally styled invoices, proposals and other communications. Creating your custom invoice template is quick and easy, and will definitely impress your clients.
3. Award-winning customer support
FreshBooks is super easy to work with, so you should rarely have to call Customer Support, but when you do have a question or need a hand with something our award-winning team is ready to help.
4. Leave accounting stress behind
Running your own business is stressful, and over time the stress can build up and even boiled over. Don't wait until it's too late, relieve some of the pressure with intuitive accounting software. FreshBooks makes it easy to stay organized and handles a lot of the work with built-in automation.
5. Prepared for tax season
Rely on FreshBooks to help you present and justify every cent your business has earned over the past year. With smart expense tracking and useful reporting tools, FreshBooks is your business partner come tax time.
FreshBooks' top features
1. Create professional proposals
You know your services are top-notch and your pricing is competitive, so all that's left is to present it in an organized and professional way. FreshBooks takes care of the style and formatting of your proposals, so you can focus on the project outline, scope of work, and deliverables.
2. Expense management
Make digging through folders and boxes packed with expense data a thing of the past. FreshBooks keeps your expenses organized and all in one place. You can also use the FreshBooks mobile app to put photos of your receipts directly into your expense file.
3. Custom invoices
Choose a template, add your logo, pick your colors and fonts, set the payment terms and hit end. Giving your invoices a professional and branded look is just that easy.
4. Get paid faster with online payments
Waiting for clients to pay can put unnecessary pressure on your cash flow. Fortunately, most people prefer to make payments online by credit card, which makes FreshBooks Payments super handy. Overall, FreshBooks Payments makes it easier for your clients to pay, which means you get paid faster.
5. Automated time-tracking
Manual time-tracking is a waste of time and can easily lead to errors. FreshBooks records the time you spend on tasks, organizes your information, and adds it directly to invoices. Now you can stop burning up time on tracking time.
6. Sales tax calculations
Applying the correct amount of tax to your invoices can be a daunting task, especially since you're not an accountant. Luckily, FreshBooks has automated this calculation for you, so you can get back to running your business.
Project management
FreshBooks' new Projects feature assists you in sharing files and messages. Easily exchange info with business associates, employees, and project stakeholders knowing everything is kept in one easily accessible place.
Why you should try FreshBooks today?
The free 30-day trial is the easiest and best way to see if the amazing features and benefits of FreshBooks are a good match for your business.
Setup only takes a few minutes and no credit card is required, which makes it simple to take the next step towards everything FreshBooks has to offer.