30 iPad Mini Cases, Covers and Sleeves to Buy
Looking for the best iPad Mini cases, covers, and sleeves to protect your device? Look no further than our comprehensive guide, featuring 30 top-rated options. Whether you're looking for a slim and lightweight case or a rugged and durable one, we've got you covered.
Our list includes options in a range of colors, materials, and designs, so you're sure to find one that suits your needs and style. So, if you're in the market for an iPad Mini case, cover, or sleeve, read on for our top picks.
Top 10 iPad Stands
Top 10 iPad Stands
A list of 10+ iPad stands that you can buy along with their different unique features. Read more
A beautiful sleeve with peacock pattern. It is made with shock-absorbing neoprene material with inner lining and dual zippers.
Made with dual Oxford cloth from outside and soft flannel padding from inside, this iPad Mini sleeve comes will keep your device safe with style.
This elegant sleeve is designed and created by Herschel with their signature cotton poly fabric and a soft fleece-lined padded inside.
Here is a sleeve that'll give extra protection to your device with dual lining – memory foam padded exterior and soft thin interior.
A water-proof sleeve for iPad Mini, it has canvas exterior, scratch-proof fleece lining, and an extra pocket to keep your other belongings.
This is a handsome-looking sleeve features a slim design that houses one large pocket for your iPad Mini and two small pockets for keeping other stuff.
Here is an ultra-slim smart cover with soft TPU back and a synthetic leather front cover that offers dual standing positions.
A smart folio for iPad Mini, the sleeve is made with Merino Wool felt and vegetable-tanned leather. The sleeve also features extra pocket and a pencil holder.
This impressive piece is a combination of premium wool felt and genuine quality leather. The soft interior will keep your device as good as new.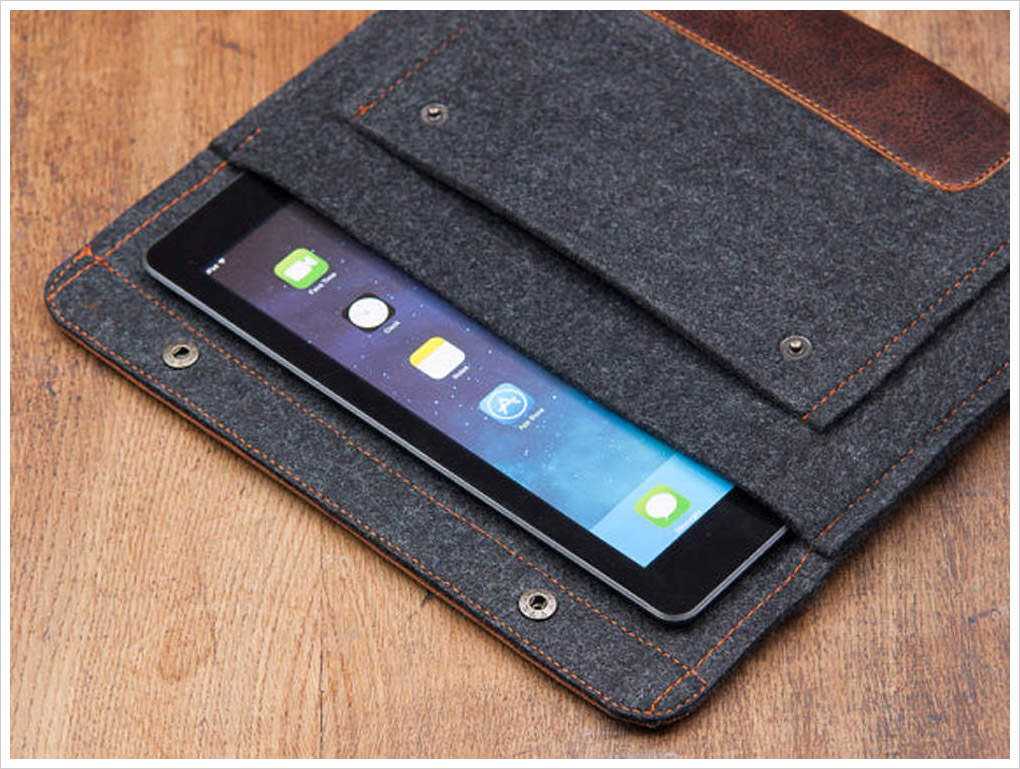 You'll love this slim case for iPad Mini with military-grade material, durable finish, textured finish, and magnetic cover for auto sleep/wake.
iPad sleeve that couldn't look more elegant. This one is made with eco-friendly wool felt material with a dashing leather lock. There's also a small pocket at the back to keep other stuff.
Made with all natural materials, here is a hand-made sleeve made with cotton fabric with a wooden button. You can also avail an additional pocket at front.
A hand-made case to protect your device with care. It is manufactured with felt, Velcro, and Polyester material and gives a very fashionable look.
Custom-crafted, this sleeve is a combination of flannel grey herringbone fabric with a wooden button for fastening. Perfect for keeping your iPad safe in your bag or hands.
Here is a gorgeous-looking sleeve hand made with a focus on keeping your device safe. It features a beautiful monochrome cherry blossom pattern.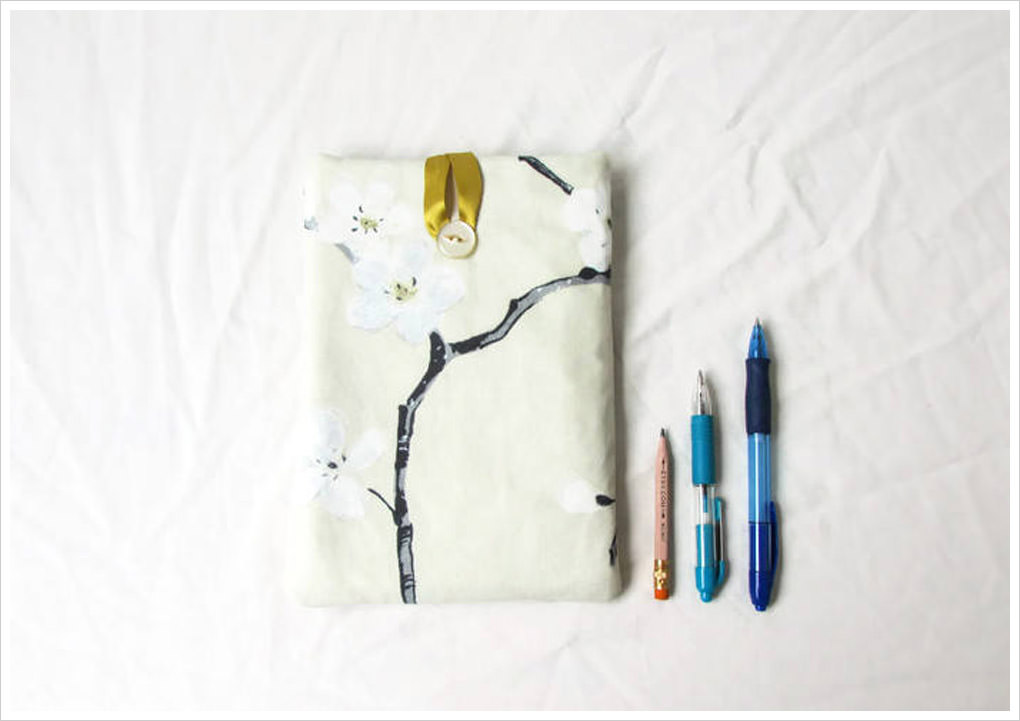 This sleeve is custom-made with premium materials like cotton, foam and a wooden button. The foam padding gives protection to your device while the cotton fabric adds elegance.
A cuddly case with cute bear design, it is hand made with fleece, beads, magnet and lots of love from the maker.
If you're a fan of great craftsmanship, here is a sleeve for you. You can simply slip in your iPad Mini and take it anywhere. It is made with waxed canvas exterior with a leather grip.
For the iPad Mini that's used by kids, here is light, shock-proof full cover case. It features a handle to provide secure grip and EVA foam protection for your device.
An iPad mini case for kids, it is made with high-quality silicon material and unique mesh inner for an added layer of protection. There's also a foldable kickstand and handle grips.
Here is a slim folio case that doubles as a stand for your iPad Mini. Made with premium PU leather with magnetic closing for sleep/ wake functions.
A colorful folio case that offers full protection and convenience. The tri-fold front cover offers two standing positions and has soft microfiber lining from inside.
This a smart cover or folio case for iPad Mini that features demin texture and soft TPU back cover. There's an extra pocket and a built-in pencil holder for convenience.
A case for practical uses and beautiful patterns. It has a padded front cover, shock-proof hard back and offers different viewing angles.
For the young iPad users, here is a case that offers maximum protection with non-slip thick foam that covers back and the sides. You can choose from an array of bright colors.
If you want a minimal bumper case that offers basic protection, then take a look at this simple cover made with clear and soft TPU silicon. The case is ultra-thin and light-weight.
Here is a case with beautiful embossed pattern made with synthetic leather exterior and soft TPU interior. There is a built-in pencil holder and an elastic hand strap.
This a designer-made iPad Mini folio case that offer 4 adjustable standing positions and high quality Saffiano leather that keeps your device safe from scratches and dust.
A case made with attention to the details. You can get this case personalized according to your taste. It features soft lining and a luxurious look and feel.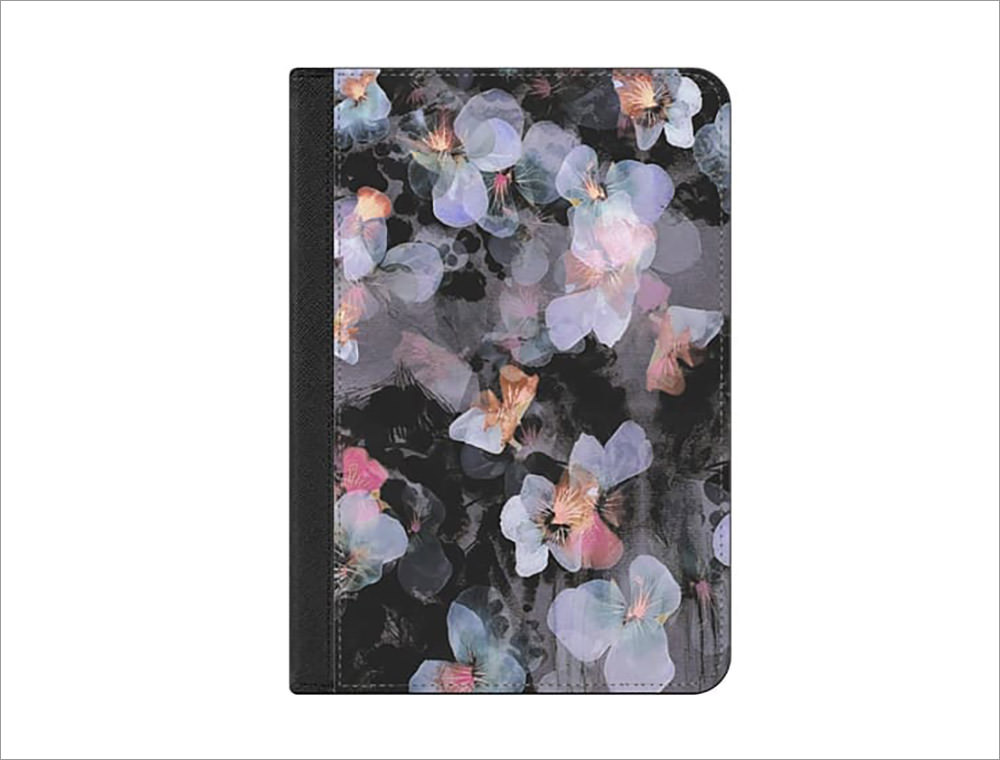 A simple yet elegant-looking case that protects both sides of your iPad. The case offers smart magnetic lock and multi-angle hands-free viewing.