Tips & Tools to Improve Your Design Team's Productivity
A productive team is also usually well-managed. The two keywords you see here are "productive" and "managed" so it is no surprise that design teams are always on the lookout for better productivity tips and management principles they can comfortably abide by.
We're going to look at a few productivity tips for web designers and design teams as well as team management principles that can help them churn our more high-quality work on a more frequent basis. Let's take a look.
Read Also:  7 Great Ways to Increase Your Productivity
Productivity tips for web designers and design teams
From the onset it's probably best to make expected outcomes clear. Confusing or ambiguous expectations may lead to fuzzy or unintended outcomes leading the project astray in the middle or very near to the handover date.
To do this, it is essential to keep communications open. A team member who feels free to ask questions or express concerns openly and honestly, is more apt to be a happy warrior who can then fight for your goals and deliver your promises.
It's also important to give team members autonomy. Give them ownership of what they are doing – something to call their own. Allow team members to feel as though they are working for themselves, and for the team.
Rethink Meetings. Sometimes, the best meeting is no meeting. But if you must have meetings ensure that their focus is on supporting the team effort.
Lastly, we can plan all we like but sometimes things just refuse to go as plan. This is when reserved downtime can be critical to the outcome of a project, especially in a fast-paced, 24/7 workplace environment. Reserving downtime ahead of time helps you keep everything under control.
Abide by these team management principles
Employ a smart scheduling system that schedules both working time and downtime.
Keep members abreast of your project's progress and status. This keeps them in the loop and accountable.
Communicate overtime needs ahead of time. When a need for overtime is not anticipated, communicate that as well.
Don't micromanage. Those doing the actual work are generally the experts.
Don't let overcommitting your team become standard operating procedure. Your role is to work to cut the need to overcommit.
The tools you need
While following these tips and principles can help put you ont he right track, you will also be in a strong position to gain the largest benefit when you put one or more of these web apps to good use:
InVision is a web app that provides sound solution to problems designers face in their prototyping, collaboration and workflow activities. Many of InVision's clients are corporate bluebloods like General Motors, Apple, PayPal and Cisco as well as recent startups , small businesses and design agencies, as well as individual web and digital designers.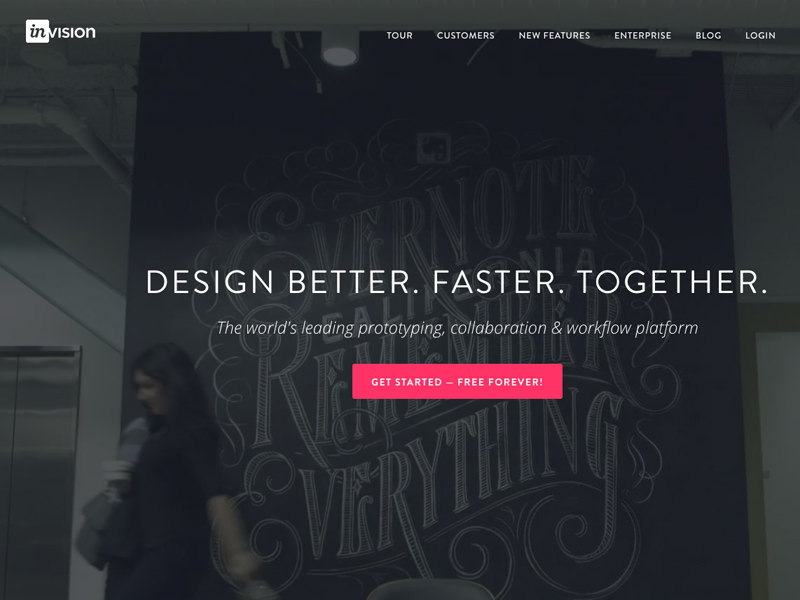 These clients and customers rely on InVision to give them the capability to prototype, review, refine, test, and manage their digital products.
If you want to find out more about InVision, the best way is to sign up. You can sign up free for one active prototype as long as you need it. Several pricing plans are available, including the InVision Enterprise Edition; unlimited team members, unlimited projects, and you can try Enterprise for free as well!
Whether you are a project manager, a web design team, or an individual entrepreneur, you can use Proto.io to create realistic and sharable interactive prototypes without any need for code.
You can use the Proto.io editor to design your prototypes with the help of beautifully-crafted UI components for Android, iOS, Windows, or watchOS, or you can import your own designs from Sketch or Photoshop.
Proto.io enables you to bring any static design to life, using transitions, interactions, and animations. It allows you to preview your prototypes on your web browser or on a real device and then share them with project stakeholders with a single click.
Smoking-hot startups like PayPal and Evernote, as well as several Fortune 500 companies, are among Proto.io's community of over 350,000 users. Proto.io's 15-day free trial should be enough to convince you that this is the web app for you.
Sendloop is an email marketing app that web design agencies and individual designers have found to be every bit as powerful as most enterprise-level digital marketing systems. With Sendloop, you can tailor your email content based on actions users take, and watch your conversion rates soar.
You don't need special coding or technical skills either. Just select from among 100+ ready-to-use, customizable email templates, brand them, select your own content, and you're good to go. Since these templates are professionally designed, your emails should rival or exceed those typically associated with large companies and corporations.
You can send an unlimited number of emails to up to 2,000 subscribers for a mere $19/month. Other pricing plans, including a WhiteLabel/Agency plan, are available.
Paymo is a modern project management app that design teams or individuals working for small or medium-size businesses find extremely useful. This single-platform tool's services include online, offline and automatic time tracking and task management capabilities.
Paymo uses Kanban board techniques to summarize workflow activities and highlight progress toward project objectives. Project information can be stored and shared. It can also be stored in template format for use in creating similar projects in the future. Paymo is yours to try for 15 days.
MeisterTask's creators released this product with the intention of providing individual web designers and design teams with the most intuitive task management tool on the web. They appear to have met their objective.
MeisterTask's visual project boards are flexible and can easily be set up to fit your team's individual workflows. Using what the tool calls "Section Actions" you can then automate recurring steps in those workflows to work more consistently and save time.
Collaborating on tasks with other team members is painless and fast, thanks to task comments, social liking, notifications and more. This innovative web app is yours to try for free.
Form Analytics by Use It Better is a tracking and analysis app that collects data that is relevant to how users interact with your online forms. It allows you to analyze which fields were completed, the answers given, and at what point a form may have been abandoned.
This information will enable you to modify your forms in a way that will positively impact your conversion rates. Form Analytics by Use It Better is free for small-scale users.
Conclusion
These web apps do much of the heavy lifting in a number of design and project management-related areas. As such, they can be incredible time savers. Whether your need is that of a multi-purpose prototyping, project management app, a digital marketing tool, a task management tool or a forms analysis tool, you'll find it here.
These tools cannot do everything however. They cannot do actual design, and they cannot lead a design team. They can only influence productivity based on how they are used. The rest is up to the individual designers, the teams, and the project managers.