Google Classroom is Now Available For All
If you've never heard of Google Classroom before, we can't fault you for it. After all, the feature has only been made available for Google accounts that are a part of the G Suite for Education subscription.
However, this is no longer the case as Google is making Classroom available for everyone to use. Yes, this includes the standard Google account users as well. With Google Classroom, anyone can choose to either start their own lessons or join one that is already in progress.
Read Also:  How to Create Citations with Google's G Suite Auto-Generator
For those looking to start their own class, all you need to do is to click on the + button located at the top right corner of the screen and select Create Class. From there, fill in the required sections and click on the Create button.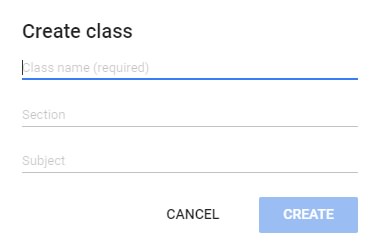 Once a class has been created, you'll be brought to the main Classroom dashboard. From here, you'll be able to set up your class according to your needs.
Google has pretty much streamlined the process of setting up a class, ranging from adding new material to the class, to bringing in new students, all the way to adding additional teachers to the class itself.
As Classroom operates on the G Suite platform, some of the features in Classroom can be synced up to your own Google Account. Some examples includes Classroom calendars being synced to your own personal Google Calendar, or files being synced across Google Drives.
As for the student side of things, joining a classroom can be done by keying in the class code, or getting invited to a class. As of the time of writing, it appears that Google Classroom does not support publicly available classes.
Read Also:  100+ Must-Know Google Services and Tools to Boost Your Productivity