45 Creative Forced-Perspective Photos
Forced perspective photography is used make us, the viewers believe that certain objects are smaller or larger than they really are. It's the manipulation of the human visual perception; some call it optical illusions.
Taking a forced perspective photo is not difficult and doesn't require any special skills. As you can see in the following examples, you can try forced-perspective photography while traveling, at your backyard or at home. If you have more of such photographs, do share them with us.
A Side Of Bokeh
Chowing down on a nice big bowl of lights. Yum yum yum. By the way, you can give your photos this effect with help from a Bokeh Kit.
(Source: TrevorLarson17)
Balanced
This illusion has been achieved just by playing with the distance. The second illusion you see here is that the girl is slightly heavier than the guy.
(Source: MoonShotPhotos)
Beautiful Portrait
A beautiful photo achieved simply with the help of the right distance and a photo frame.
(Source: Kelleigh Strange)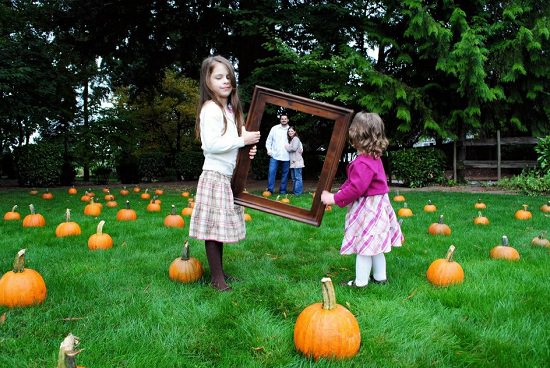 Blow
Exhale balls of light – a nice effect you can create by adjusting focus.
(Source: JeanFan)
Blowing In The Wind
Blow your friends away with your breath. Note that the background makes this photo more dramatic.
(Source: Jeppe Olsen)
Catch The Time
How to catch time. Only someone with an eye for the detail can create this photo.
(Source: hb19 (R.I.P))
Can I Help?
Let's give this balloon a little 'lift', shall we?
(Source: hb19 (R.I.P))
Clearing The Rocks
The rock is actually quite big, it's the photographer's distance from it that makes it look small.
(Source: With Hope)
Coffee Break
A good background and forced perspective is all one needs to take a unique photo.
(Source: goudance03)
Crazy Balancing
Jumping or skipping action of your subject can land you a great photo, just like this one.
(Source: Procedure1)
Crushed
Here is a much better way to immortalize your memories of a place instead of simply standing and smiling.
(Source: Alan Travers)
Crushing The Balloon
Colorful balloons flying in the sky already makes a great photo opportunity. Add to it forced perspective and viola!
(Source: Pyrofloptic)
Dirty Giant Feet
This almost looks like a scene from a fantasy movie. You can create such an effect with other objects too.
(Source: Mr. Flibble)
Don't Drop It
Who would have thought a construction site could be used to create an awesome photo effect.
(Source: J e n s)
Eat Up The Car
Stand close to the camera and replace the truck in the distance with any large object and it would look like you're eating it.
(Source: twiga269)
Fingers Crossed
It is amazing how a cloud can make different shapes that can be used for a mind-boggling photo.
(Source: hb19 (R.I.P))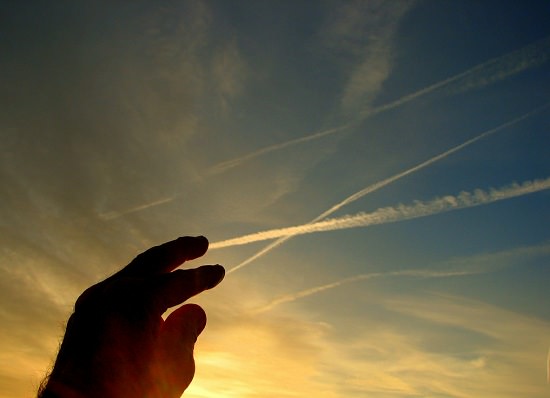 Fixing The Washington Monument
A fine example of how timing is essential in getting a good forced-perspective photograph.
(Source: mjsmith01)
Giant Handshake
Photograph yourself as a giant by simply playing with the distance.
(Source: Xanas Interlude)
God's Canvas
As mentioned before, sky and clouds can be an awesome canvas for creative photos.
(Source: Delacorr)
Gravity Defying Act
With a good background and a little help from image editing, you can create this wonderful photo.
(Source: PORG)
Gravity Fools
The runner gave the illusion away, but otherwise, it's quite believable.
(Source: sgoralnick)
Hold The Umbrella Tightly
The costumes and setting are interesting, as well as the overall composition in this photo.
(Source: Rachael Westergard)
Hot Dog
Only a skillfully captured forced perspective photo can make it look like you're eating the space rocket.
(Source: toastforbrekkie)
Licking The Big Candy
The candy should have had a sharper focus and this would have been a perfectly amusing image.
(Source: MoonShotPhotos)
Lights Out
Right background scene and use of props made this marvelous photo work wonders.
(Source: jrtce1)
Magic Lights
An actual Bokeh effect added to perspective photography.
(Source: White Dog And Wine)
Mind Your Step
Don't want to destroy thousand-year old heritage sites now, do we?
(Source: Lokesh Kumar Meerut)
Overpacked Bag
Seems like the Bolivian salt desert is a favorite spot for taking perspective photos.
(Source: Alan Travers)
Painting The Canvas
Forced perspective along with tilt-shift effect and you have this marvelous piece of art.
(Source: Matt West)
Pisa, I Love You!
The other favorite spot for tourists for perspective photography. This one is executed nicely.
(Source: Marga V)
Road Climbing
Looks like the person is hanging by the fingertips when he is actually lying on a flat ground. It's just how you look at things.
(Source: sgoralnick)
Running The Stairs
A cool photo achieved only with simple wall graffiti and a visionary eye.
(Source: Anna Constantinova)
Seeing Further
Thumbelina? Or just two friends messing up with your mind with forced perspective.
(Source: Accretion Point)
Sit On The Street
Fantasy movie, science fiction or simply playing with focus and perspective?
(Source: sgoralnick)
Sleeping Over Water
Don't they look like they are walking through a wall?
(Source: wzopf)
Stop The Car
Another idea for forced perspective photo, the object closer to the camera and the person is way far.
(Source: Tristan27)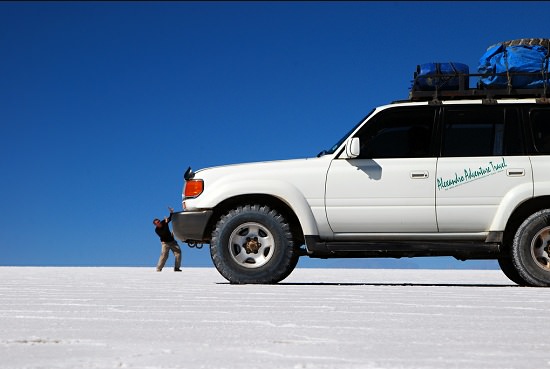 Super Balance
After balancing two adults, now it's her turn to do a balancing act.
(Source: MoonShotPhotots)
Spoon Bridge
A good example of how you can use a sculpture or monument to click an amusing photo.
(Source: BellaDiLo)
Standing On The Hat
A good attempt at making a cool photo yet it looks very creepy.
(Source: Twin-Colour)
Standing On My Palm
What every little girl wants: a real-life doll.
(Source: fairydoors)
Tasting The Rainbow
A great example of being in the right place at the right time.
(Source: ClickClickClickClick)
Ticket Man
If you have an eye for creativity, you can mix any two unrelated objects to create an amazing image. Just like this one.
(Source: VenegasDavid)
Tiny Dancer
Make your friends dance on your hands by simply asking them to stand at a distance from you and the camera.
(Source: MoonShotPhotos)
Too Thirsty
When you see it… the guy was sitting on a sandal.
(Source: Maybemaq)
Wonderful Fountain
Once again, making great use of a beautiful background the photo makes it look like the woman is splashing the fountain.
(Source: Nean.Tambourine)