20+ Gift Ideas for the Photographers
If you are seeking a gift for a professional photographer, you are in the right place. After discussing with photographers, I compiled this post of useful products for any professional photographer.
This post packs in a multitude of products that are used daily by a photographer. The list includes memory cards to flash kits and camera straps to backpacks, and I believe you will find your dream gift among them. Let us get started.
When you require to do the macro shooting, you need a macro lens. However, they are mostly expensive, but fortunately, you can use extension tubes to focus closer on using your camera's lens. You can use extension tubes individually or combined to gain the detail or focus you require, and these are usually cheaper.
If you have a DSLR, you shoot images of high file sizes. In such a case, you require high storage memory cards to avoid switching the cards in your camera while performing a shoot. And, a super-fast memory card with 64GB or more storage can be a photographer's best friend in such a situation.
When you shooting in low-light conditions, especially inside or during the night, you need illumination for taking crisp photos. And there can be almost no better solution than a flash kit with configurable angle and illumination.
When a flash kit is not enough and you need more illumination for taking your best shot, then you need an on-camera light system. Among them, ones powered by LEDs are most powerful. Also, some of them (like the one listed below) helps to join multiple systems to create more lightning per your needs.
When you are recording videos — may be making a wedding video or shooting a video song — you need perfect audio for the video. And, if the mic present in your camera does not serve your purpose, you need an external microphone. It connects to the 3.5mm jack and reduces any unwanted noise.
Whether your budget is high or low, every photographer needs a tripod stand. It is impossible to avoid a situation where you need to stabilize your camera for taking a shot. In such situations, a tripod works perfectly for a camera. I find it also helps offload the camera from your body while taking still shots.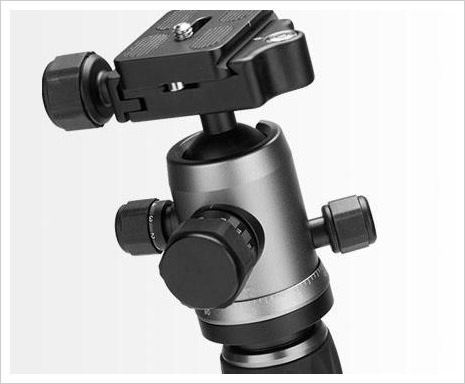 In case one has multiple cameras and various accessories along with them, one needs to carry multiple batteries and cords for them. Moreover, since modern cameras eat up lots of juice, so cameras and batteries usually require frequent charging, which can be difficult if you are on the road. Don't you think?
In a difficult situation like this, a universal charger seems the obvious solution. Also, if the charger is also a power bank, it solves more problems. It can charge multiple types of batteries, has its own juice, and connects to the car too.
When you are a professional photographer with an advanced camera, you shot images of large file sizes, which may go up to 50 MB. With this file size, it will take just 1500+ images to fill a 64GB memory card. Then the need arises for a bigger storage, and a portable hard disk is a perfect choice in this situation.
Although a portable hard disk sounds useful, what if you are traveling? If you use a bigger storage, but you frequently travel, then you need a rugged portable hard disk. It stands well against drops, moisture, and other accidents; and it can even be password-protected, which proves useful if ones go missing.
If one is busy doing a long shoot, it becomes painful for him since the official neck straps are not comfortable enough — especially with bigger cameras. In such a situation, it is best to get the camera off the neck. A replacement camera strap put the camera's load on to the shoulders, relieving the neck.
If you usually find yourself moving around with your camera in your neck, it is best to have a camera bag for your photography stuff. I like the shoulder bag since it feels more stylish than the backpack. However, it is smaller than the other. Nevertheless, it can easily hold a camera, a few lenses, and more.
When a shoulder bag does not fit all your cameras and their accessories, you need a camera backpack, which gets you space for all your stuff. You can easily pack a camera, multiple flashes or lenses, etc. Moreover, it can also hold a tablet or a laptop as well and provides you with a flipside access too.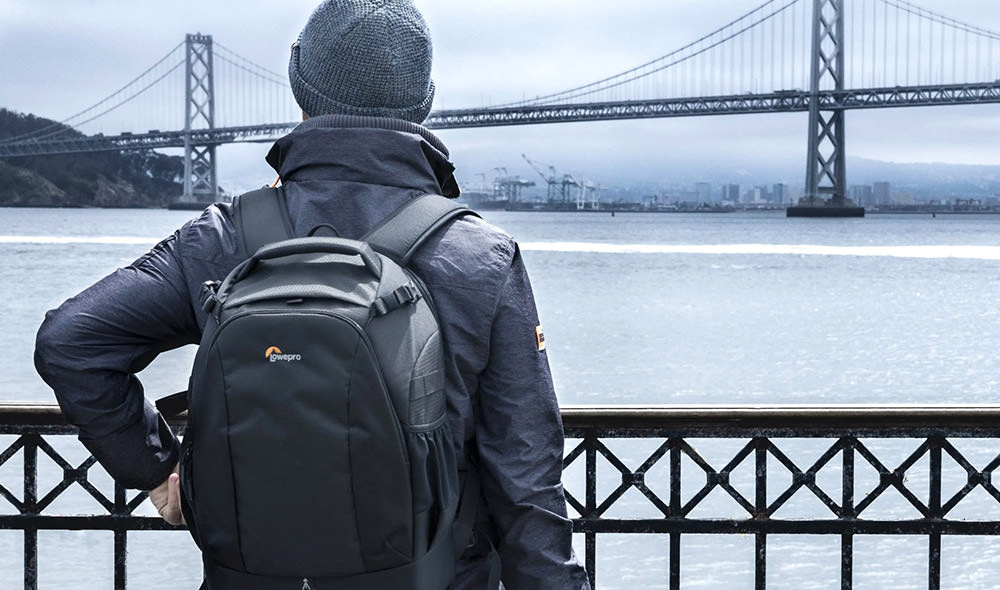 A camera bag is a perfect solution for keeping the camera and its accessories. However, it is not comfortable to take multiple shots using a tripod when one needs to move the bag and the tripod multiple times. In such a case, a tripod bag gets handy; you can keep items in it and move just the tripod then.
A photographer needs multiple accessories along with his camera for a perfect shot. However, the more stuff he keeps with him, the messier it becomes. That is where a traveler bag comes to the rescue. Moreover, if the traveler bag is modular, it allows keeping the products in their organized pockets.
Nowadays, any professional camera comes with a connectivity cable, which one can use to connect it to a computer and import the photos. However, it is uneasy when one can multiple memory cards: one needs to switch them one by one inside the camera. Then, it is best to use a multi-card reader.
A professional photographer carries lots of memory cards, which is especially true when one has multiple cameras or need to do multiple shoots. It becomes quite messy in such a situation, so a memory card case proves handy. Pelican's case can store 12 SD cards, 6 mini SD cards, and 6 micro SD cards.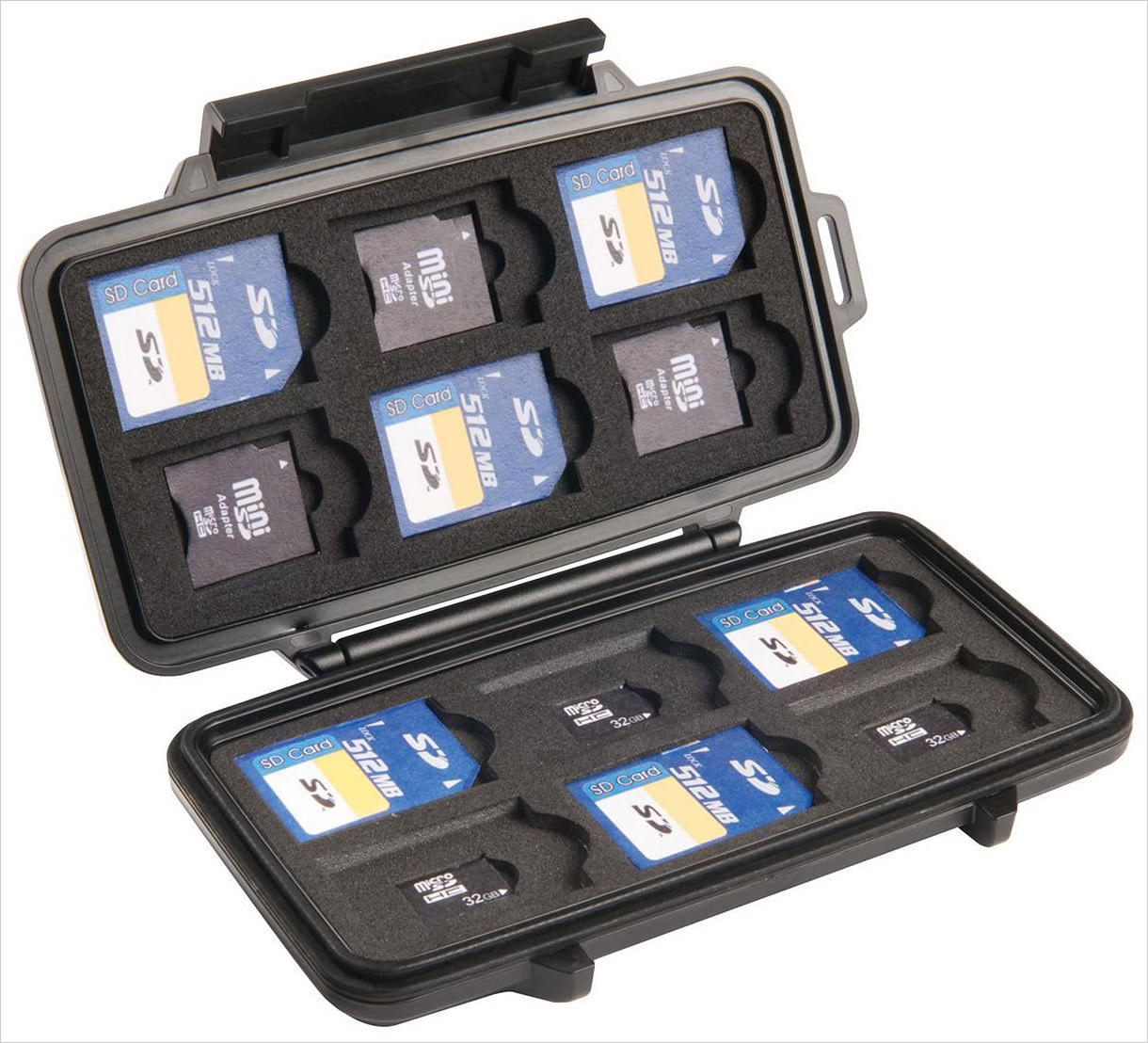 A camera's lens and optics must be clean for the superb quality of images and also for the longevity of the equipment. That said, one should not clear the lens using a cloth or paper towel. On the contrary, one must use a professional wipe for the purpose, and the wipes from ZEISS are one of the best.
We all know that electronic equipment need proper care, which does include cleaning them periodically. Although one can clean the lens using cleaning wipes yet one cannot clean the whole camera using the wipes. That is why one needs an air-blower cleaning system — it helps clean easily and safely.
More:
We have the bracelets for causes, friendship and love, so it was only a matter of time before lens bracelets came into the action. The ideal gift for photographers who are into each other as much as they are into taking photographs, the lens bracelet is also the perfect accessory that goes fashionably well with the rest of the gadgets.
Whether you're a RAW photographer or a JPEG photographer, once you've tired a WhiBalTM G7 Pocket card, you can never go black – I mean, back. A great reference card for colour neutrality, this light gray card 'tells' your camera what white should really look like – that is when it is absent of any other colour. With a WhiBal, you don't have to deal with mal-adjusted colour tinges in your photographs no more.
Related: White Balance cap
Remember how your dad/mom/teacher looked when you gave them their "The world's greatest _____________" mug? Well this is to make up for the lack of a "World's Greatest Photographer" mug. P.S. I prefer this alternative too.
Related: Nikon Camera Lens Mugs
Bokeh Kit
This Bokeh kit can turn out to be a great source of fun – or frustration – to the receiver. While the verdict is still out on what makes for a good Bokeh, thank, or prank, your friend with this 21-cut-outs kit for the Bokeh enthusiast.
Looking like a cross between a three-legged squid and that molecule model in your seventh grade science class, the gorilla pod is actually a great addition to the outdoor photographer's bag of tricks. Let it cling, grab or grapple onto anything you can wrap its bendy legs around and one can break barriers by producing mind-boggling angle shots. Trust me, everyone will love this!
Related: Monopods
Can't upload your latest snaps to the Net fast enough? Upload them via your iPad with this camera connector. This should hold the fort until they make Wi-Fi enabled cameras. What am I talking about? They have!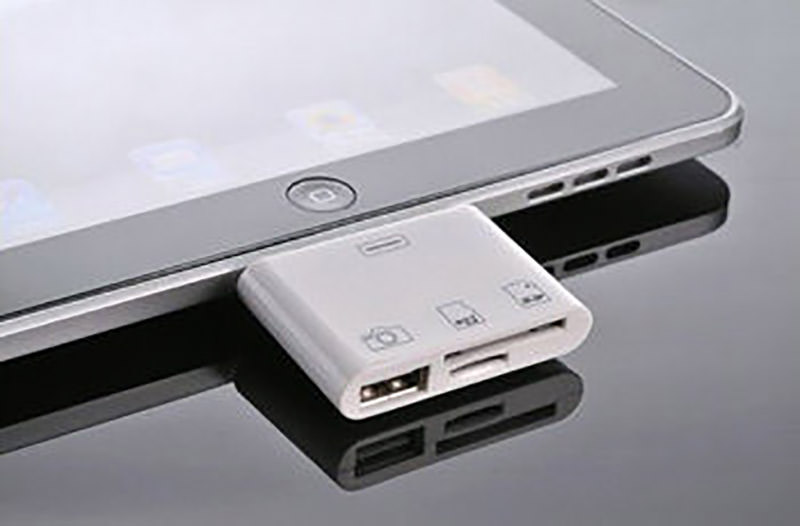 It's waterproof, it's affordable and it works underwater! What's not to like?
With all those gadgets, gears, tools and kits to lug around, one can definitely appreciate a handy backpack that has all the right-sized compartments at all the right areas. It also has a designated space for a 15.4" notebook, perfect for one who shoots on the move.
If the underwater digi-cam is not enough for a photographer who just would not let you pry his SLR from his fingers, you can always get him a camera case that would keep his equipment dry, even if he has to get himself wet in the process. Aahh, the lengths photographers would go through just to get that perfect shot.
The title says it all: it's a camera that gives you panoramas by spinning 360 degrees while taking seamless surround-view photographs. It's the perfect gift for someone who likes experimenting with new photo-taking techniques – especially one that gets the photographer in the picture as well!