Facebook's Third-Party Fact Checkers for News Scrutiny
Curated content and a survey system are just the tip of the proverbial iceberg in Facebook's attempts to crack down on fake news. The social media company is now enlisting the help of third-party fact-check organizations to assist in identifying fake news before it goes viral.
Recently, Facebook has revealed that this system helps to scrutinize the news stories that go through the Facebook News Feed. These fact-checked organizations are signatories of the Poynter's International Fact Checking Code of Principles, meaning that they are all professionals in their field.
Of course, Facebook will not be demanding these organizations to check every single news article. Instead, these organizations will be working in tandem with Facebook's Fake News reporting system. Whenever a news article gets reported by multiple users as being fake, Facebook would gather these reports, along with other signals, and send the compiled data over to the organizations. The organizations would then conduct their fact checking.
Read Also:  Why Facebook Matters for First Time Parents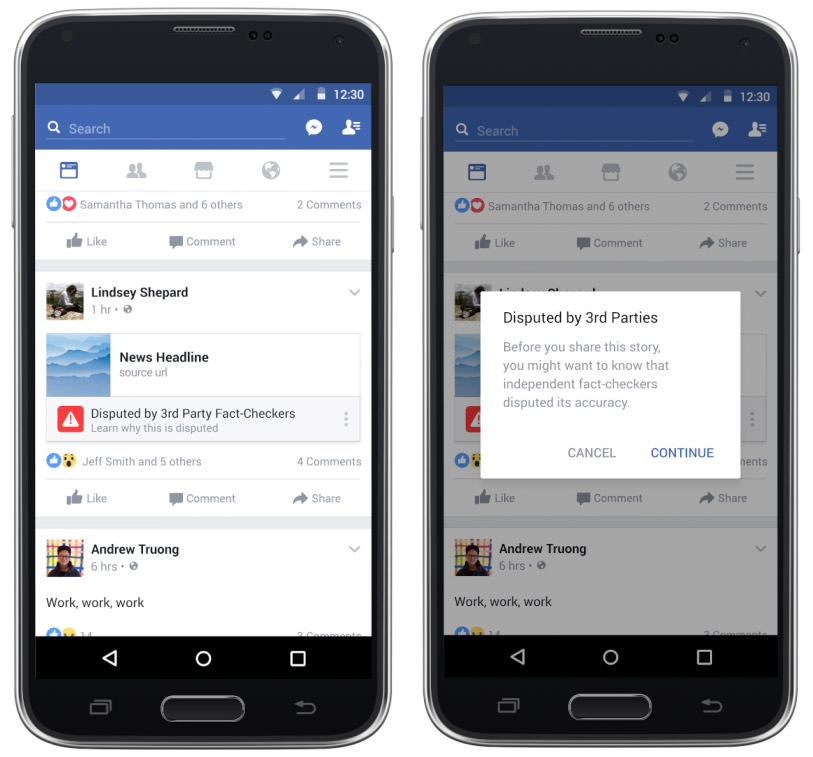 Once the news article has been qualified as fake, it will be flagged as "disputed". A dispute warning will appear below the article, accompanied by a link with the reason of possible falsehood. So whenever you would like to share a post in the future, you'll be aware if the post is valid or a hoax.
Besides the bright red "disputed" label, disputed news articles may also appear lower in the News Feed. Additionally, these stories can't be made into an ad or be promoted either, which effectively denies the host ad revenue and potential web traffic. As users, we would really like that.