20 Cute Tea Infusers That Will Make Coffee Lovers Jealous
Some of us like coffee, others are crazy about tea. We are fans of both, and more so of the wacky and cool designs tea infusers come in these days. The rectangular tea bag was invented in the 1940s and well, 70 years on we should be using tea infusers in whichever design we damn well please!
Here are 20 rather quirky and geeky designs of tea infusers you can find all over the Web. Fan of the Beatles? Try the yellow submarine tea infuser. Prefer Star Wars instead? Check out the Death Star tea infuser (it looks as cool as it sounds). If you have no special preferences, then just go with the cute animal designs instead – we won't judge. Name your favorite in the comments or share with us any awesome-looking tea infuser you already have.
More on Hongkiat:
Arta Tea Leaf Infuser. This tea infuser takes up the whole mug, turning your cup into a plant pot. [$15.95]
Babushka Russian Nesting Doll. Two inches high, these Babushka dolls are a delight to have in your cup of tea.
Climber Tea Infuser. Made of stainless steel and full of adventure, this little guy is hanging tough from the edge of your cup. [$12]
Star Wars Death Star Tea Infuser. Apparently now the dark side serves tea. [$19.99]
Frog Tea Infuser. The froggy grin should be able to put a smile on your face. [$12]
SUCK UK Goldfish Tea Infuser. Now your pot is a fishbowl! [$9.97]
Kikkerland Robot Tea Infuser. If the frog or the climber doesn't do it for you, maybe this robot here will. It also comes with a drip tray. [$9.21]
Fred and Friends MANATEA. The sea creature sailors allegedly mistake as mermaids (probably during a drunken state) is now in tea infuser mode. [$7.45]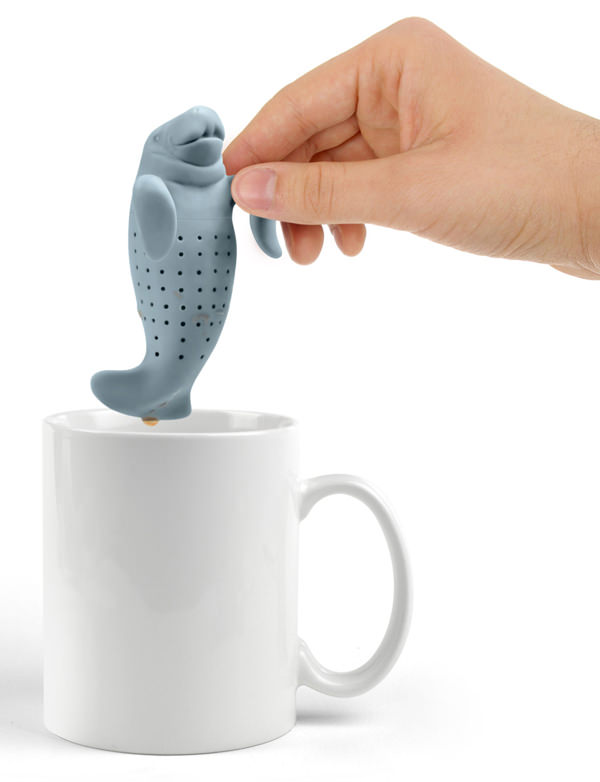 Mr. Tea Infuser. A cup of tea to you is a jacuzzi pool for Mr Tea. [$9.99]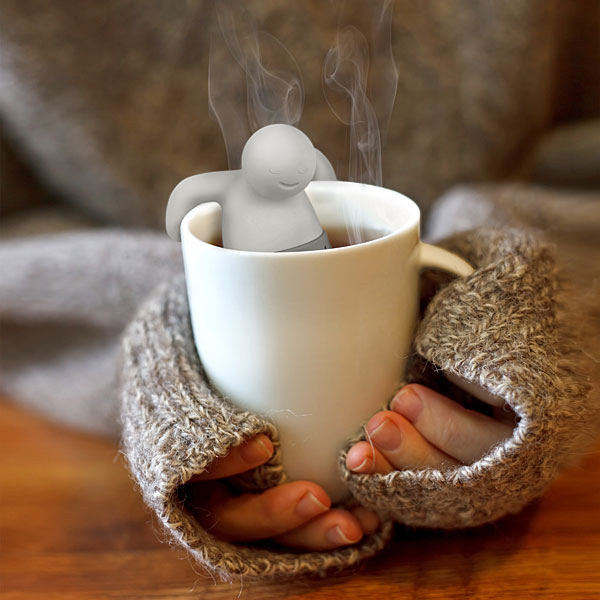 Grip-Easy Tea Infuser in Music Note Style. You can't call yourself a fan of good music without this tea infuser. [$6.35]
Tea Duckie Tea Infuser. Rubber ducky has left the waters of your bath for the waters of your tea. [$9]
Shark Fin "Sharky" Tea Infuser. Can you hear the infamous two-tone music that signals the arrival of the great white? [$16.99]
DCI Tea at Sea Tea Infuser. Drop anchor! Available in red and blue. [$7.29]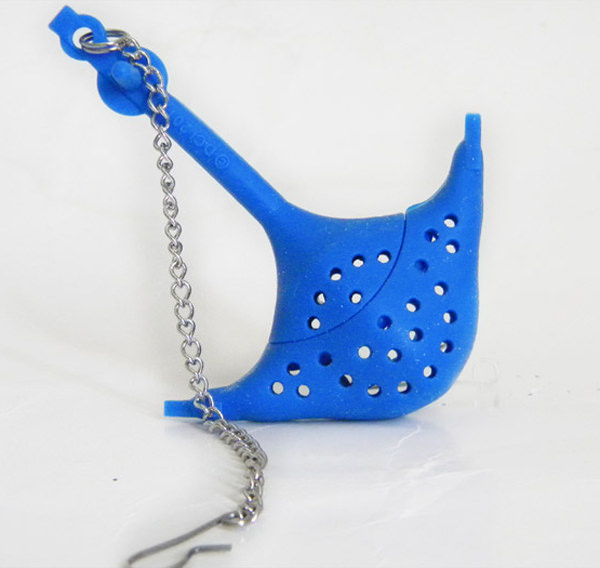 Tea Strainer T-Man. As cute as this one is, the designer is still looking for a manufacturer for it, so if you are interested, drop him a line!
teaTanic. Don't worry this ship isn't going down. It's clinging on the side of the cup for dear life. [€13]
Strawberry Design Tea Infuser. Perfect for a spot of strawberry tea! [$1.55]
Umbra Buddy Loose Leaf Tea Infuser. Look at him just hanging about, with no worry in the word – exactly how you should be taking your tea. [$14.99]
Water Lily Floating Tea Infuser. This one might be better for cups with larger rims. [CAD$10]
Tea Sub – Yellow Submarine. Bet you were looking for this since we mentioned it in the intro. Isn't it adorable? [$6.39]
MMI25 – You Tea Infuser This heart-shaped tea infuser is the perfect gift alongside the heart-shaped "To Mug" right next to it. [$30]