20 Cute Tea Infusers That Will Make Coffee Lovers Jealous
Some of us like coffee, others are crazy about tea. We are fans of both, and more so of the wacky and cool designs tea infusers come in these days. The rectangular tea bag was invented in the 1940s, and well, 70 years on, we should be using tea infusers in whichever design we damn well, please!
Here are 20 rather quirky and geeky designs of tea infusers you can find all over the Web. From cute animal designs to simple everyday objects, you'll find a variety of tea infusers in this list. So go on, name your favorite in the comments or share with us any awesome-looking tea infuser you already have.
More on Hongkiat:
Two inches high, these Babushka dolls are a delight to have in your cup of tea.
Apparently now the dark side serves tea.
The froggy grin should be able to put a smile on your face.
Now your pot is a fishbowl!
If the frog or the climber doesn't do it for you, maybe this robot here will. It also comes with a drip tray.
The sea creature sailors allegedly mistake as mermaids (probably during a drunken state) is now in tea infuser mode.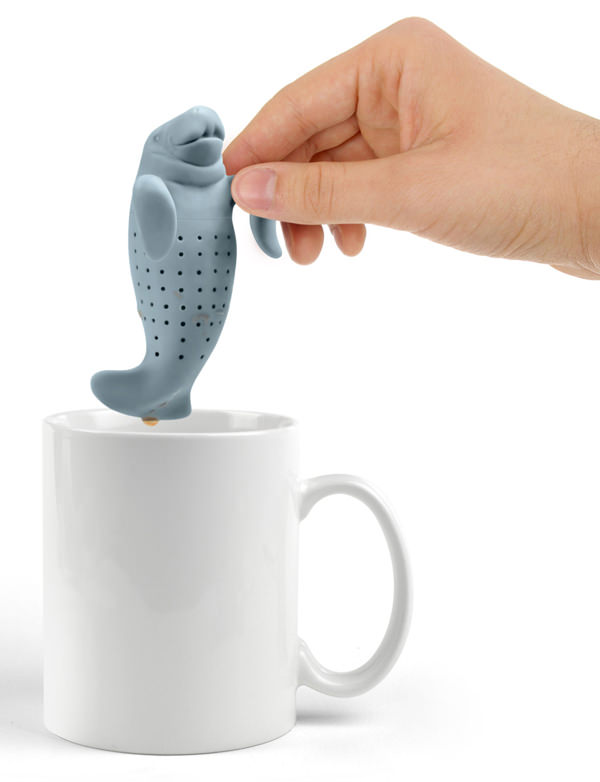 A cup of tea to you is a jacuzzi pool for Mr Tea.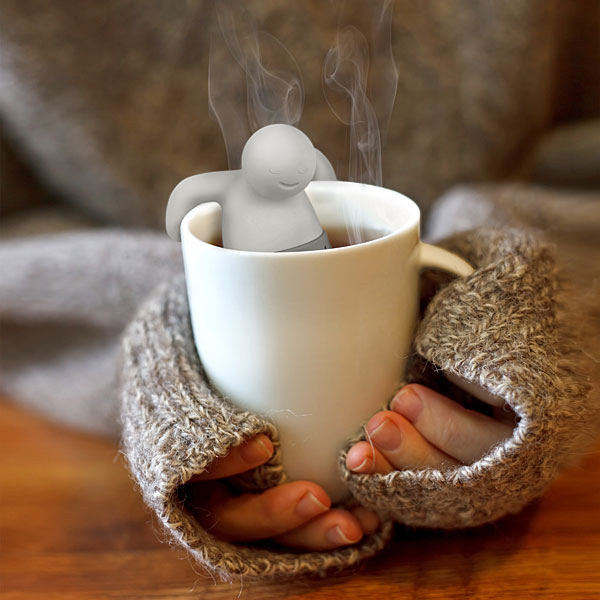 You can't call yourself a fan of good music without this tea infuser.
Rubber ducky has left the waters of your bath for the waters of your tea.
Can you hear the infamous two-tone music that signals the arrival of the great white?
Drop anchor! Available in red and blue.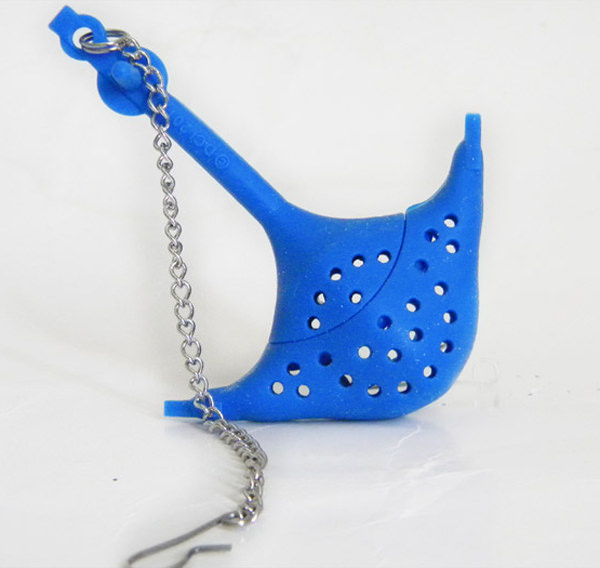 Perfect for a spot of strawberry tea!
Water Lily Floating Tea Infuser
This one might be better for cups with larger rims.
I Bet you were looking for this since we mentioned it in the intro. Isn't it adorable?
This heart-shaped tea infuser is the perfect gift alongside the heart-shaped "To Mug" right next to it.
Though the actual Loch Ness monster may be a myth this cute tea infuser is as real as can be.
Sit back, relax and let this swan pool float tea infuser prepare a great cup of tea to calm your senses.
These funky lollipop-shaped tea infusers made with high-quality silicon can be great tea accessory at work or at home.
It may rain in your teacup so you better keep these tiny umbrella tea infusers handy.
Carrot Loose Leaf Tea Infuser
Perfectly designed to sit on your cup's rim this bunny is not ready to let its carrot go, but it'll infuse your tea perfectly.