9 Awesome Gift Ideas For Paperphiles
These days, many people think of fancy, high-end and expensive smart gadgets when it comes to the perfect gift.
It's not wrong but if you prefer something out of the blue, unexpected or just downright different, how about going back to basics and getting your loved ones paper-based gifts instead.
I'd like to point out that I don't mean gift cards or hand-made envelopes; there is much more in this category than you would think!
There's a whole world of paper-based gifts out there which I find very enjoyable. Plus, they are usually a lot cheaper than other gifts, and they offer a more personal touch as well – paper always feels like you put a lot of care in.
18 Creative Gift Wrapping Ideas
18 Creative Gift Wrapping Ideas
We all love receiving beautifully gift-wrapped boxes almost as much as the gift itself. If you are the... Read more
The Typodarium is a calendar for font aficionados but you don't need to be an expert on font foundries to appreciate a new font each day.
I had one of these last year and I'm extremely sad I didn't get one this year (I must grab one for 2021!).
There are a number of notebooks out there but I thought I'd show you two of my favourites.
Moleskine is of course a huge brand, they make all sorts of great notebooks and even has an iPad app.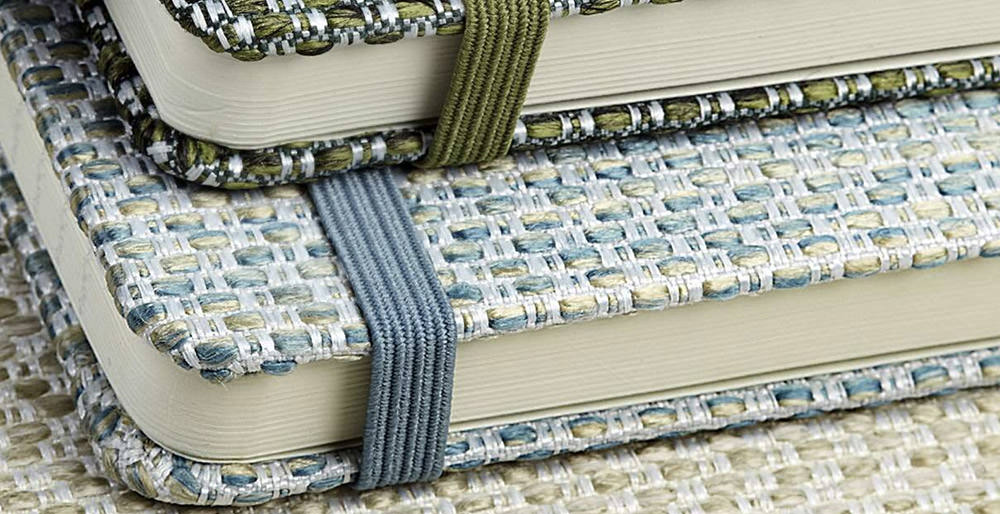 If someone in your life loves food / wine / travel / beer / books etc. you may want to take a look at the Passion Journals for a great present.
If you're looking for something more general, the plain Notebooks are a great choice.
If you have something a bit more "indie" in mind, take a look at Field Notes. A three-pack of these 48-page plain notebooks go for $9.95.
They offer all sorts of other merchandise, but my personal favourite is the "Archival Wooden Box" which is an awesome-looking storage place to store your paper notes.
I'm a board game geek and there are just so many games you can play with cards – which have nothing to do with poker and other traditional French suite cards.
Munchkin is a hilarious game for the whole family. Who doesn't want to smite a monster with the "Boots of Butt-Kicking", draw the Duck of Doom, or fight the horrid monster: The Insurance Salesman!
You can buy about a billion add-ons for Munchkin, so you'll be all set for a couple of Christmases if the receiver likes your gift!
Dixit is a hugely popular game because it is so simple. Small children can join adults and get in on the fun.
All you need is a group of friends who aren't afraid to throw their imagination around and tell stories, with the help of beautiful cards of course.
I mean, seriously, look at it! You can buy Dixit at Amazon or any board game store.
6. Stickers
Bear with me here, if you are a developer, you have to love your work to stay in the game.
Not only that, you might even feel like declaring your love, with the help of stickers like these. jQuery, Sass, Grunt, Handlebars and more, you name it, DevSwag's got it.
If you need some custom stickers, or non-developer oriented ones, take a look at Sticker Mule. They craft stickers for DevSwag and can do a lot more!
7. Posters
Posters are great because they can be found in such great variety you'll find something for anyone.
You can grab movie posters here for Guardians of the Galaxy, Captain America, LOTR and other popular movies or steer towards art, sports, cars or anything in between – you'll be able to find a fitting poster for it for sure!
8. Sketch Pads
Back to useful gifts now, how about a specific sketch pad for your web designer/coder friends?
UI Stencils has a lot of material from browser to iPad or Windows 8 pads, they're all pretty useful and comparatively cheap and practical.
Rain Creative Lab provides some great customizable web notebooks which make great gifts for fellow developers out there.
9. Make Your Own Paper
Are you or your friend obsessed with paper? You can actually make your own at home! You'll need a few things, but you could grab them all at Arnold Grummer's.
This hobby may be a bit more expensive than you think. If you're serious about it, the press alone can cost around $350.
However, there are some paper-making kits that start around $70 that may be a better starting point for your first try.
If you know of a unique paper-based gift please do let us know in the comments!