50 Creative Restaurant Food & Drinks Menu Design Ideas
Menus are like the business cards of cafes, restaurants, or bistros. Apart from the atmosphere, the menu provides the kind of lasting impression that parks itself in our sensory cores and determines our choice of food for days, months, or even years to come. The menu also reflects the unique personality of the place, the cuisine it serves, and the mood it wants its customers to take back with them once they leave.
Then, of course, there are the tantalizing pictures of the food and refreshing drinks that are up for offer, camouflaged by the wonders of colors, great-looking fonts, perfect use of white space, and typography. You have yourself a winning, scrumptious, and delicious-looking menu.
But why describe it when we can show it to you? Here are 50 fantastic food and drink menu designs that will make your mouth water. Some of them are even good enough to double as their restaurant website designs (2-in-1, time for a fiesta!).
#1 – The Hand Burger @Blogspot
#2 – Chef'S Bifold Restaurant Menu @Envato
#3 – Coffee Menu Template @Envato
#4 – Grande Restaurant & Food Brochure @Envato
#5 – Restaurant Food Menu @Envato
#6 – Restaurant Menu @Envato
#7 – Restaurant Menu @Envato
#8 – Restaurant Menu @Envato
#9 – Restaurant Menu Set @Envato
#10 – Restaurant Menu Template @Envato
#11 – Restaurant Menu Template Minimalist @Envato
#12 – Restaurant Menu Dark @Envato
#13 – Restaurant Menu Template @Envato
#14 – Simple Restaurant Menu @Envato
#15 – Trifold Restaurant Menu Template @Envato
#16 – Guper @Guper
#17 – Horizontal Cocktail Menu Design @egorka87
#18 – Restaurant Menu Design @Khirthi Yashini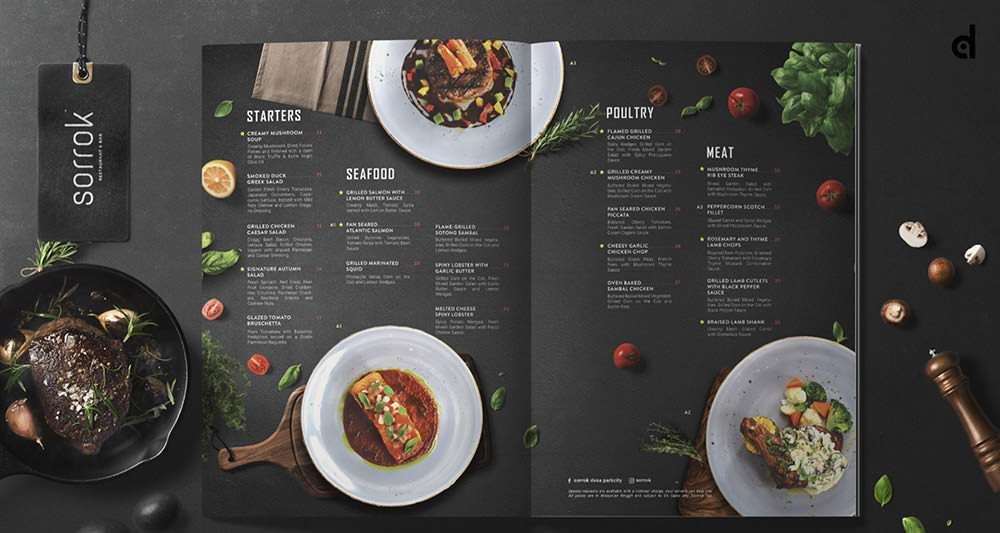 #19 – Cha-Ahh Milk Tea @Aria Dimaano
#20 – Restaurant Menu Design @Najija Tasnim Khan
#21 – Food Menu Design @Md Masrur
#22 – Restaurant Menu Design @Dmitry Ochakov
#23 – Cardápios – Truffado Doceria @Gabriela Rosa
#24 – Restaurant Food Menu Design @Rosaceous Rock
#25 – Restaurant Food Menu Design @Tonima Islam
#26 – Zero Gravity Concept – Menu Design @Quan Ha Ngoc
#27 – Restaurant Flyer Design @Najmol Hasan Sakib
#28 – Spring Menu @Aleksandr German
#29 – Menu Bisrto @NATICOM DESIGN
#30 – Restaurant Menu Design @Akbar Hasan
#31 – Safir Pizza And Bar Menu @Tomas Möller
#32 – Print Design Of Menu For Restaurant @Aleksandr Homyakov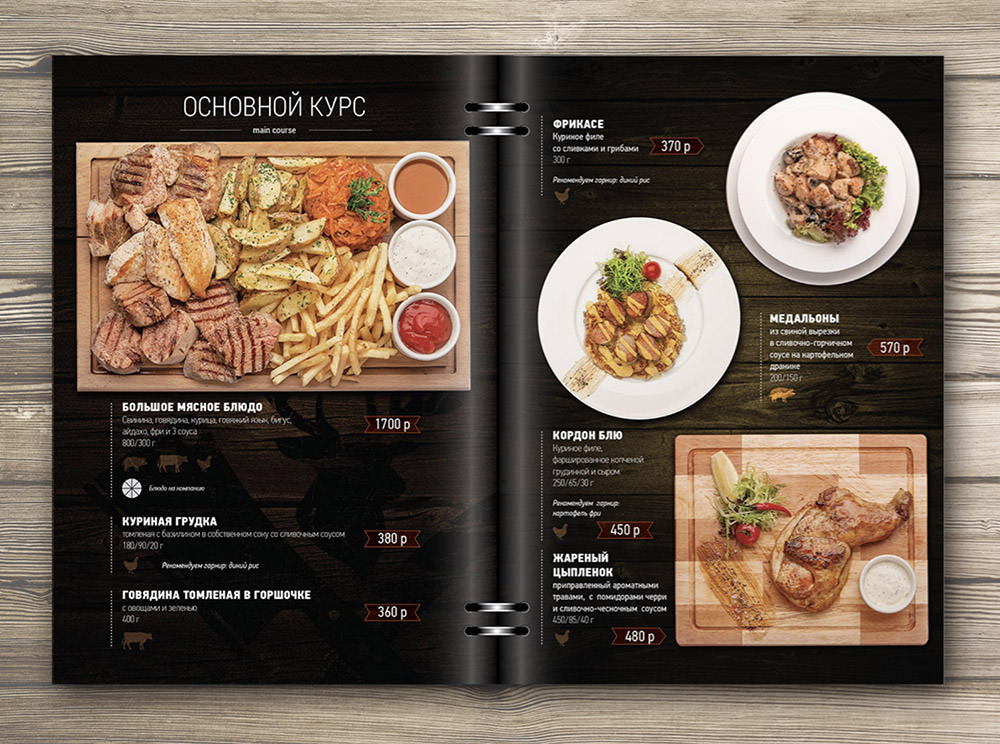 #33 – Pesto Cafe Menu @Anya Aleksandrova
#34 – Tokyo City Restaurant Menu @Aleksandra Monich
#35 – Blind Butcher @Tractorbeam
#36 – Japanese Restaurant. Menu Redesign/Concept @Batuta Estudio
#37 – Soho: Restaurant Menu @Sergey Ananiev
#38 – Menu Design @Daria Sokolova
#39 – Restaurant Menu Design @Jihad Yanuar
#40 – Food Menu Trifold Brochure @Rayhan Mahmud
#41 – Brunch Flyer Template @Hotpindesigns
#42 – Taco Tuesday Flyer Template @Hotpindesigns
#43 – 8 Pages Food Menu @Ruthgschultz
#44 – 10 Restaurant Flyer Bundle @Yoopiart
#45 – Minimalist Pizza Menu @Yoopiart
#46 – Minimalist Restaurant Menu @Yoopiart
#47 – Menu Design Template For Restaurant @Freepik
#48 – Restaurant Menu Template With Coffee @Freepik
#49 – Digital Coffee Restaurant Menu Design @Freepik
#50 – Restaurant Menu @TNT Graphics