70 Creative Advertisements That Make You Look Twice
In a world where attention spans are getting shorter by the day, advertisers have to come up with creative ways to make their ads stand out. With so much competition for our attention, it takes something truly unique to make us stop and take notice. That's where creative advertisements come in.
These 70 creative advertisements are the perfect example of how advertisers are pushing the boundaries to capture our attention. From clever wordplay to stunning visuals, these ads are guaranteed to make you do a double-take. Whether you're a marketer looking for inspiration or simply someone who appreciates good advertising, you won't want to miss this collection. So buckle up and get ready to be amazed by these 70 creative advertisements that will make you look twice.
Looking for more? Check out these creative advertisement posts we previously published:
FedEx Kinkos – Office Products now at fedexkinkos.com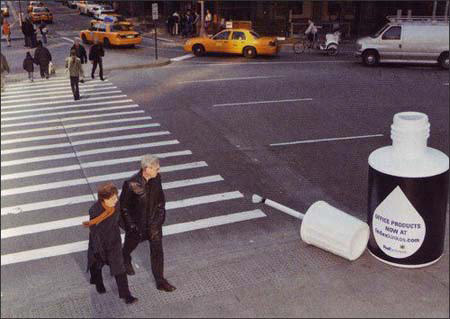 The Naval Museum of Alberta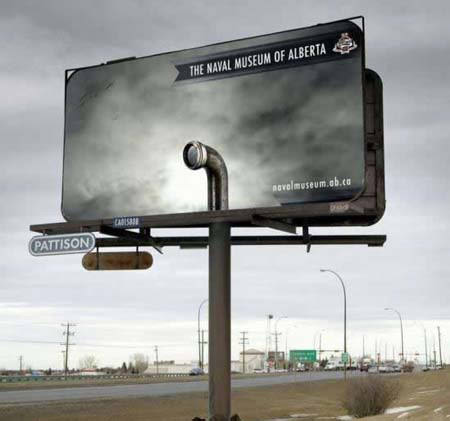 Nothing can replace a tree
FedEx
Australia Post – If you really want to touch someone, send them a letter.
Australia Post – Personalized your post
Starwars III – Return of the Sith
The Fitness Company
Sprite Ice Blue
Clorets – Eliminate bad breath
Mini Cooper
Porsche
3M – 3M Security Glass
Sharpie permanent markers
Denver Water – Use only what you need.
Bergmann funeral service – Come a litle closer.
Domino's Pizza – Hole
Duracell – Last longer, much longer
WWF – save the world with a few coins
Pepsi Twist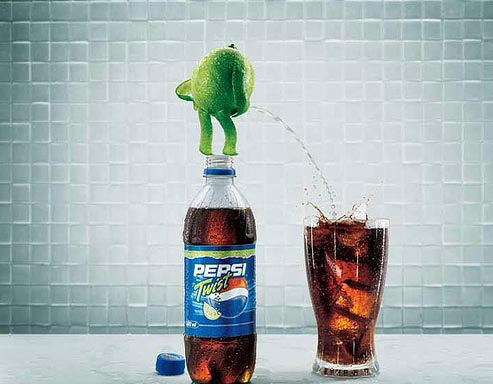 WWF – Don't cut the rain forest.
Mr. Hot Pepper
M&M – Communication just got sweeter
Orion telescope
Nike – Just do it
Kill Bill 2
Glassex cleaner
Guiness – Road signs. The more you drink, the slow you react.
Heineken DraughtKeg – Made to entertain.
Heineken Jammin Festival, Venice.
Land Rover UK – More pull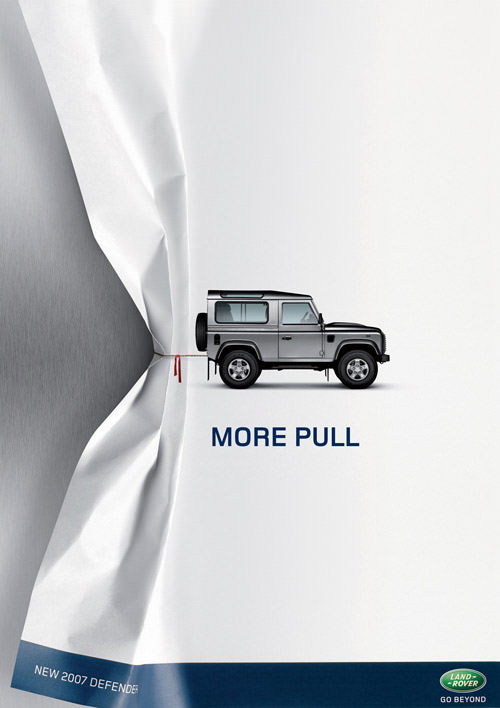 Nestle
McDonald's bus stop
Part of the campaign to announce that they are now opening at night.
McDonald's – Rock 'n' Fries
Playstation 2 bus stop
WMF knives – Cutting board
Nivea Beauty – Calcium Power
World No Tobacco Day – Non Smoking Area
Duracell Escalator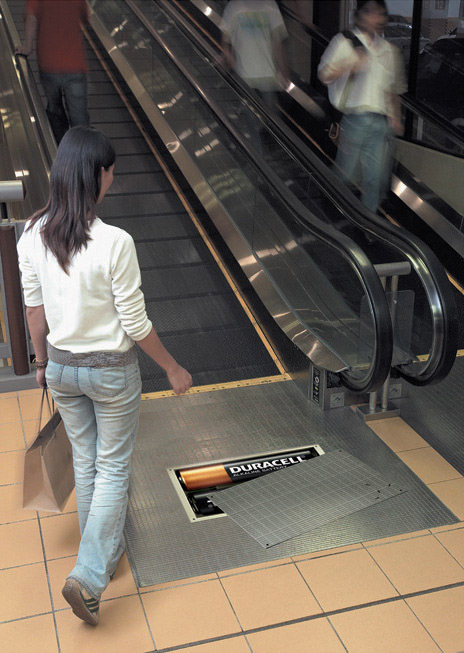 Motor Magazine – Speed tracks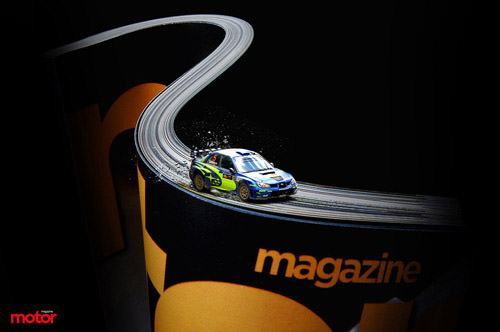 TAC – If you drive on drugs, you're out of your mind.
Rubik's Cube – 25th Anniversary
UNICEF Mickey – The children can't die.
UNICEF – Don't ignore me
MSNBC – A Fuller Spectrum of News
Sony PSP – Handcuffed
Snickers – 50% Extra!
Nivea – Goodbye Cellulite Sofa
Volkswagen Beetle – The new beetle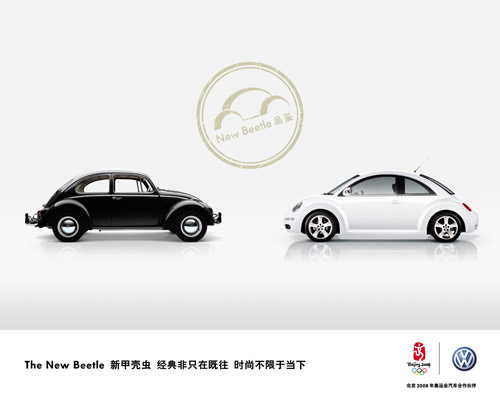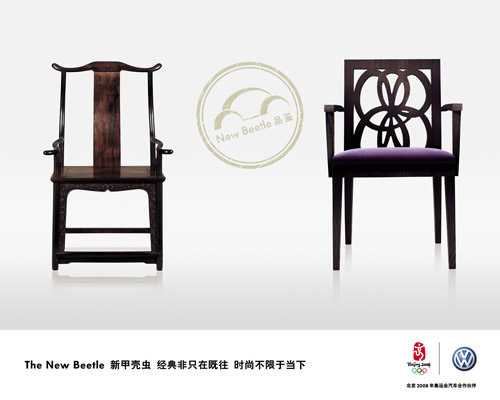 Hard Rock Cafe – Don't know the lyrics?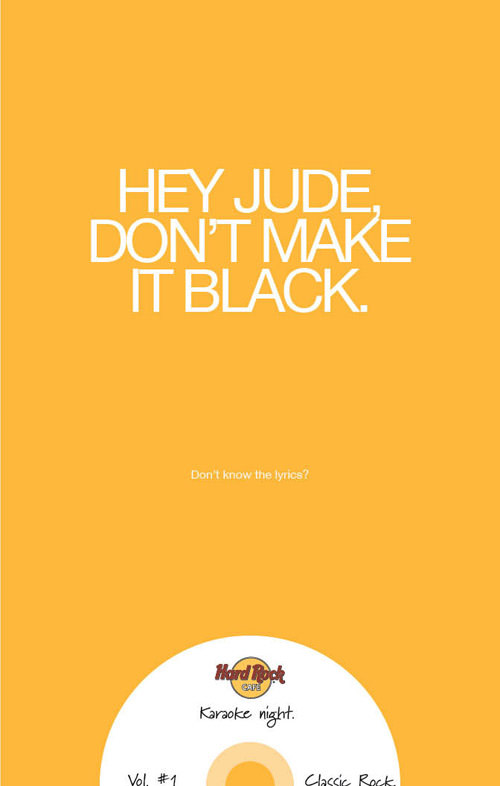 These advertisement were collected from various sources, including: AdsOfTheWorld, Toxel, JustCreativeDesign, Hemmy, and more.