How to Access The New iGoogle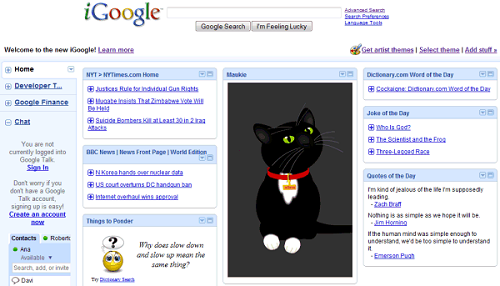 Back to end of June, Google announced they are testing the new iGoogle in a small number of randomly selected Google accounts. In an other word, not everyone is able to access the canvas view enabled version of iGoogle
For this, we've crawled deep into the Internet and finally collected some information about the new iGoogle. Details next!
What's New
This time, the new iGoogle places the tabs on the left side of the page instead on the top. It allows you to expand the tabs to see the list of gadgets in a tree view. This new structure works similar with Google Reader to me.

Another big improvement is each gadget has an expanded interface aka canvas view. Within canvas view you're able to check for more information and deeper functions will be provided too like we can directly read an email or a subscribed feed.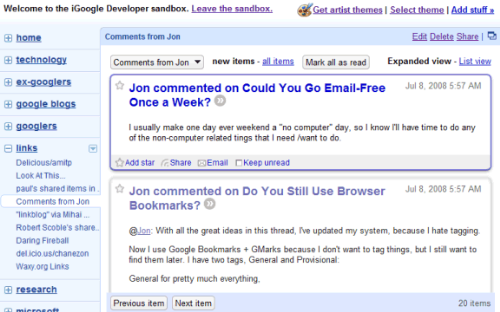 How To Access The New iGoogle
To accession the unofficially release version of the new iGoogle, try the steps below:
Visit http://www.google.com/ig
Paste this in the browser address bar:
javascript:_dlsetp('v2=1');
To go back to the original version, click "Leave the sandbox" on top of the page or paste this in the browser address bar:
javascript:_dlsetp('v2=0');
Kay is a tech-savvy and regular writer at Hongkiat.com. He also maintains K-Director, a technology blog. Follow him on Twitter and Facebook.