5 Weird Ways To Charge an iPod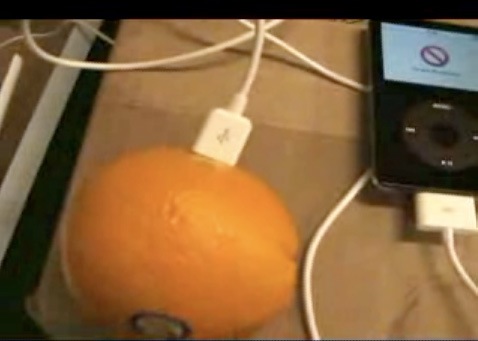 Say you are traveling, your iPod's battery run out and you forgot to bring the charger nor cable. It's not really a problem if you happens to have an onion, electrolytes solutions, an orange or even a durian. I know, what's the odds that you'll be carrying these things around, but still it's good to know some crazy alternative ways you can charge your iPods. It's weird, but it works. Videos after jump.
Charging with orange
Charge using electrolytes and onion
Charging with lemon
Charging with potatochips
Charging with durian
This post is published by a Hongkiat.com staff (editors, interns, sometimes Hongkiat Lim himself) or a guest contributor.