Visit Spain (Espana) Through Stunning Photographs
Spain – or officially, The Kingdom of Spain – is a beautiful mountainous European country with a diverse climate. The country has a variety of architectural styles and landscapes with a lovely weather all through the year. An all of this makes Spain one of the most sought-after tourist destination in the world.
So though this post, we take you along a trip down to Spain in some stunning photographs. Be warned, this is long list and for those with slow internet connection, it might take a while to load. Let's jump right in.
Madrid
Madrid is the capital and largest city in Spain, although probably one of the smallest autonomous regions.
Madrid, Spain @isayx3
Parque Natural de Penalara, Madrid @Luis_Carrasco
Las Rozas Bridge, Madrid @4ullas
Madrid Metropolis @yoquini
El Escorial, Madrid @feniche
Real Madrid CF Stadium HDR @marcp_dmoz
La Cava de San Miguel (HDR) @R. Duran
Madrid, city hall – HDR @R. Duran
Carrion Building, Madrid @el silencio
Madrid – Parque Juan Carlos I. @Jose Mazcona
Puerta de Europa @R. Duran
Cuatro Torres Business Area, Madrid @Roberto Ruiz
Madrid Wishes you a Merry Christmas @Jose Maria Cuellar
Kaleidoscope of spring, Madrid @R. Duran
Barcelona
Barcelona is the second largest city, and capital of the Catalonia region. It is Spain's main tourist destination, and probably the most photogenic region. Here stands a glorious monument to Christopher Columbus, the largest football stadium in Europe, Camp Nou, which has a seating capacity of 100,000, and many other architectural delights awaiting photographers.
Monumento a Colon, Barcelona @marcp_dmoz
Torre Agbar, Barcelona @triagon
La Pedrera, Barcelona @mdominy
Camp Nou, Barcelona @erenabice
La Pedrera – Casa Mila @Paco CT)
Mirror/Espejo, Barcelona @J. Salmoral
Rays From Heaven, Port Vella, Barcelona @Paco CT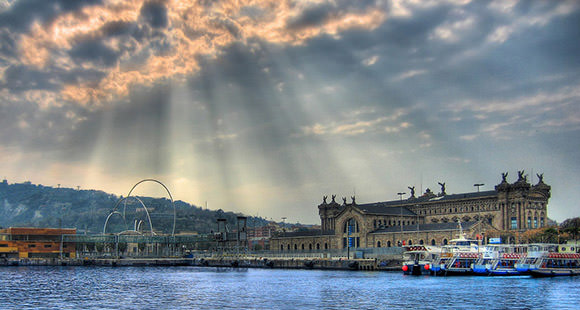 Ojo de Pez – Fish Eye @maytevidri
Valencia
Valencia, Spain's third largest city is the capital of the Valencian Community. The City of Arts and Sciences is a wonderful example of modern architecture and a photographer's dream.
City of Arts and Sciences, Valencia @barrabash
City of Valencia @iloan
Port authority, Valencia @Kamuro
Bilbao
Bilbao is the largest city in the Basque area of Spain, and capital of the Viscaya region. There are many examples of modern architecture in this city, along with more traditional styles.
Guggenheim Museum, Bilbao @basajauntxo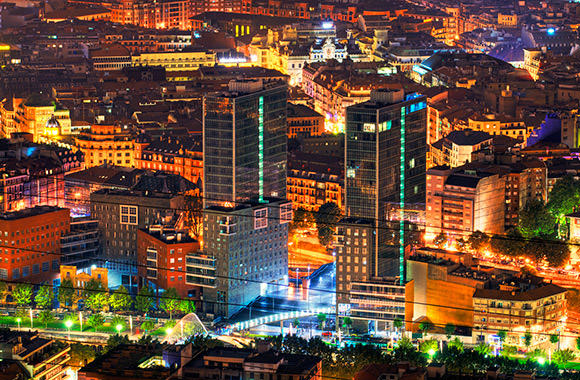 Elsewhere in Spain
Lizara, Aragon @EddyB
Valle del Pisuena, Cantabria @lapidim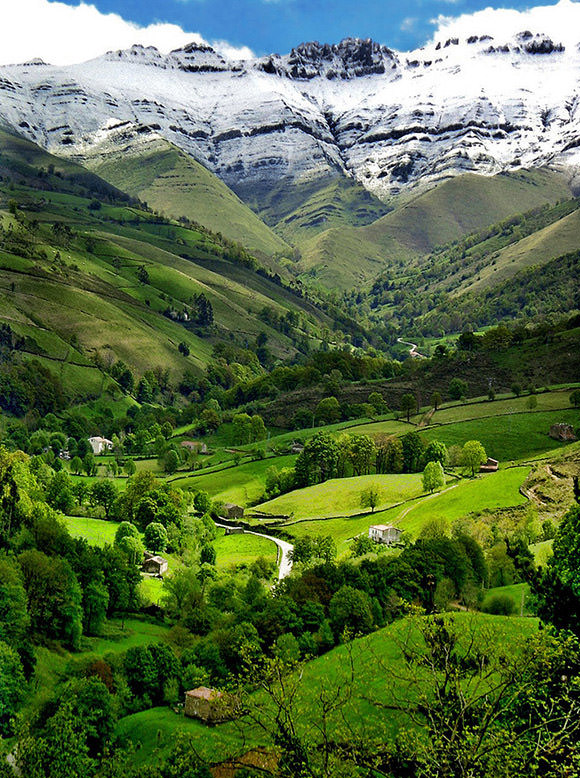 Playa de la Arnia, Cantabria @JoseLMC
Puente Vidosa, Aguasaliu @jtsoft
Mazonovo Taramundi, Asturias @dnieper
Torrecerredo, Asturias @jtsoft
A Coruna, Galicia @Henry J.
Teatro Guimera, Tenerife @papalars
Plaza de Anaya, Salamanca @marcp_dmoz
Pantano del Porma, Leon @dnieper
Catedral Salamanca, Castilla Leon @wikipedia
Paisaje de la Grajera, La Rioja @Arbego
Marques de Riscal Hotel Winery, La Rioja @jmoranmoya
Palicios de Caceres @Sylole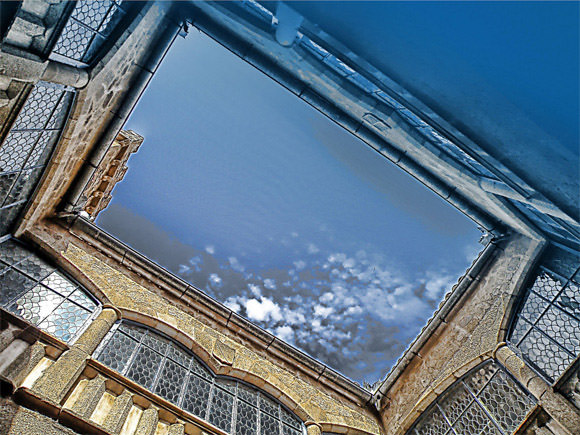 Caceres, Extremadura @UVEpothographer
La Mancha @via Wallpaperme
Amanecer, Almeria @dleiva
Asturias, arcoiris @R. Duran
Onyar River Reflections, Girona @NatashaP
Cadaqués @MorBCN
Paradise 6pm, Santoa @Zyber
Pont Vell de Besalú @Santi RF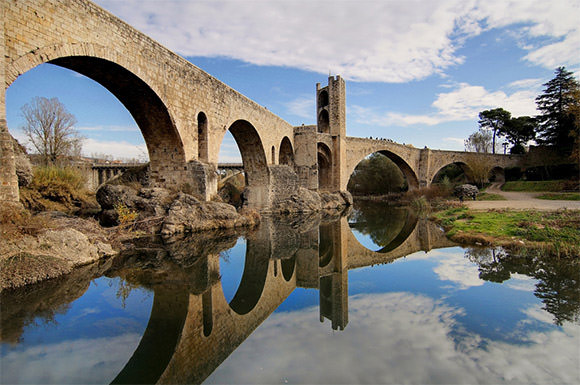 Zaragoza, Basílica del Pilar @Sigurd66
Rio Manzanares, atardeciendo, Arguelles @R. Duran
Tormes river @ Salamanca @Paco CT
Castillo y Niebla, Iruela @Paco Gamez
Follow the yellow brickstairs, Santiago de Compostela @dogonnit
Claustro Santo Domingo, Castille and Leon de Silos @labcstm
Pico Ropé, Chera @Toni Duarte
Mediterranean Architecture, Castellon @QuimG
Desert's End, Gran Canaria, Canary Islands @McDave Hamburg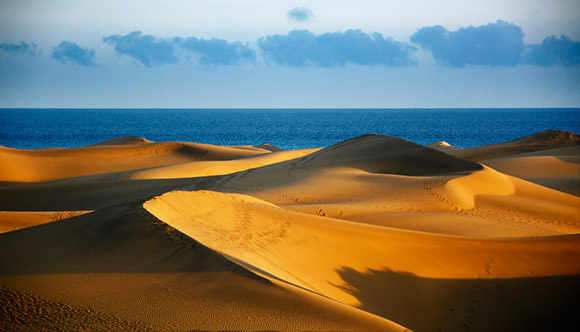 Atardecer en La Pared, Canary Islands @Quique Bloody
Formes i Funcions, Palma, Mallorca @SBA73
La Seu, Mallorca, Balearic Islands @Philipp Klinger
Yacht Shopping, Palma, Mallorca @Philipp Klinger
Ibiza, Balearic Islands @Dregster
San Fermin Bull Run, Pamplona 2010 @Getty Images
Loja, Granada @Usayd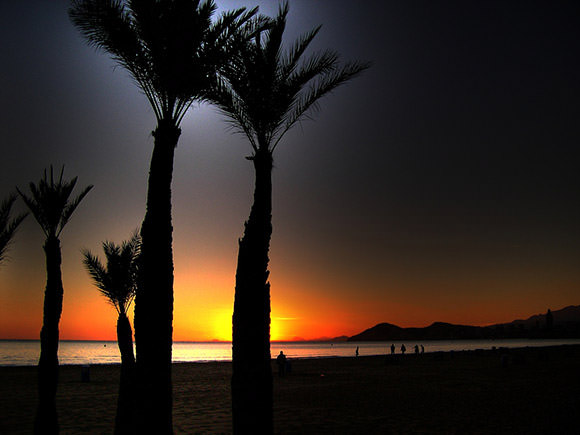 Tram Station, Alicante @Creado.es
Bahia de Calpe, Alicante @Javisaye
Campoamor, Alicante @alba-7
Castalla Castle, Alicante @Fenwalker
Fiestas in Spain
There are many fiestas in Spain all year round in every town. I round this collection off with a couple of examples of '
Espana en Fiestas.
Running of the Bulls, San Fermin, Pamplona @National Geographic
Moros y Cristianos, Alcoy @Patrick Mira