40 Creative DIY Christmas Trees For Your Inspiration
There are plenty of things that you add to a home to make it more festive for the holidays. Wreaths and the right decor can really help in bringing the Christmas spirit. Still, nothing sets the tone quite like a Christmas tree. It's too late to buy a Christmas tree now, so why not make your own alternative Christmas tree?
Alternative Christmas trees can be upcycled from things around the house or you can get a bit more creative and still put those Christmas ornaments to good use.
Here we've collected for you 40 alternative Christmas trees to inspire you. From an 8-bit Christmas tree to simple wall Christmas trees, there really is no limit to what you can do with the right materials.
30 Unconventional Christmas Trees
30 Unconventional Christmas Trees
'Tis the season to be jolly. Well, you know what season this is. Everywhere you go there are... Read more
Honeycomb Christmas Tree
Here is a cute colorful Christmas tree made out of Honeycombs. You can use Honeycombs of different colors and paste them to the wall to make a tree shape of your required height.
Source: Studio DIY
Vintage Paper Book Christmas Tree
A beautiful creative Christmas tree made from pages of an old book stacked on a long stand. You can put some fairy light to give a dramatic effect.
Source: Flickr
Seashell Christmas Tree
Seashells are naturally beautiful objects and can be turned into amazing Christmas trees. These little seashell Xmas trees make wonderful home decor elements.
Source: Pop Culture & Fashion Magic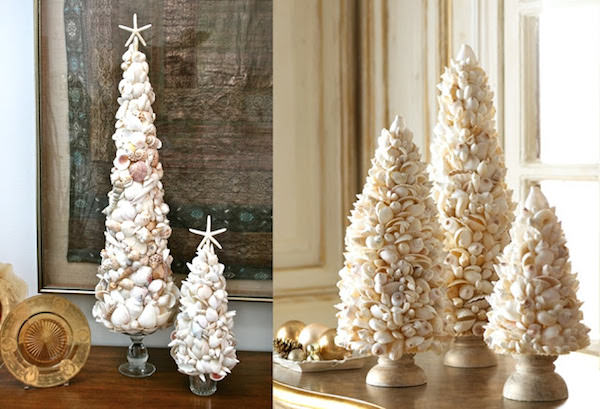 Hanging Christmas Tree Mobile
Source: Couchelo
Organized Shelf Christmas Tree
Source: ofas & Stuff
Egg Carton Christmas Tree
A brilliant idea to reuse egg cartons is to paint them green and stack them together to make a giant Christmas tree. This kind of Xmas tree will not just look amazing but would turn out to be environmental-friendly too.
Source: diyandcrafts.com
Chalkboard Christmas Tree
A truly non-traditional Christmas tree using chalkboard. This is a brilliant idea for those who are too lazy to buy a real tree and want a last-minute solution.
Source: Brit + Co
Branch Christmas Tree
Source: Welke.nl
Driftwood Christmas Tree
Impress your guests with your creativity creating this wonderful driftwood Christmas tree at home. Though you need just drift wood but there's a lot of technique involved in making this.
Source: Imgr
String Art Christmas Tree
Source: NineMSN Homes
Geometric Paint Chip Christmas Tree
For those who don't have much space in the apartment, you can make this Christmas tree wall hanging with paint chips. It also gives you a lot of space to hang decorations and place gift boxes under it.
Source: The Red Thread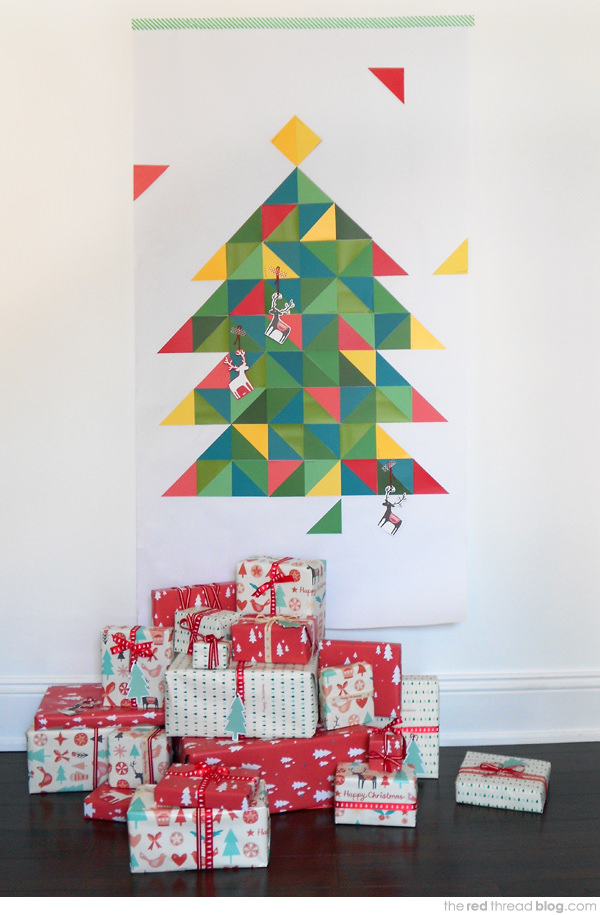 Washi Tape Christmas Tree
If you don't want to get a real Christmas tree and there isn't much material at hand, you can create this minimal and easy Xmas tree by using just the stationery tape that's used to decorate gift boxes.
Source: Brit + Co
Pinata Christmas Tree
Source: Anthology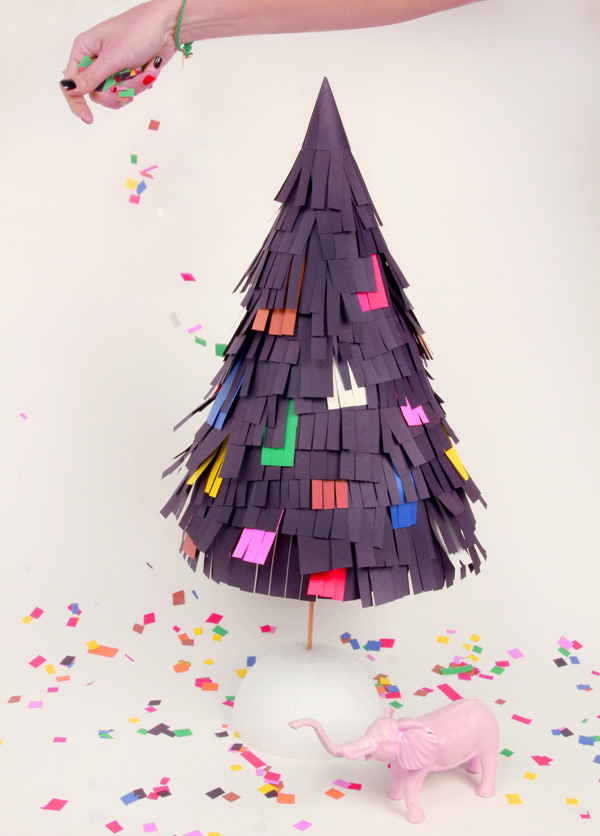 Craft Sticks Christmas Tree
Source: Living With Punks
Balloon Christmas Tree
A bored but creative guy made this nice looking Christmas tree using simple balloons. You can emulate the same kind of Christmas tree in your house too but give it your own style.
Source: Imgr
8-bit Christmas Tree
Source: We Know Memes
Christmas Tree made of books
A bookworm would love to make such a Christmas tree with books stacked on top of each other. To make it more attractive, you can brighten it up using a string of colorful LED lights.
Source: Very Merry Vintage Style
Pallet Christmas Tree
Reuse an old pallet by turning it into a wonderful looking Christmas tree. All you need is an old pallet, some paint, your collection of Christmas tree decorations, and your imagination.
Source: Affirmaison
Ladder Christmas Tree
Source: Eco Chic Boutique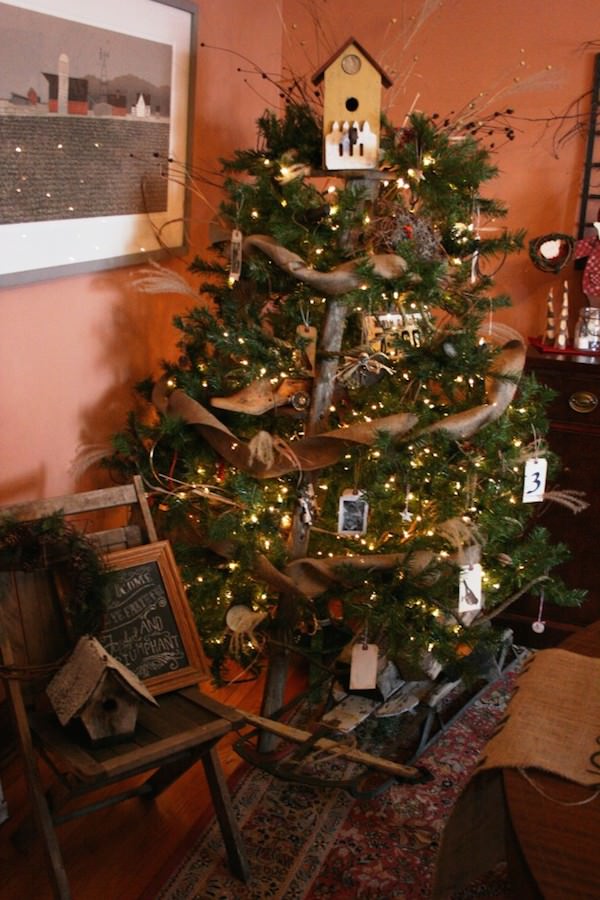 Portal Christmas Tree
Some geeks made this Christmas tree decoration that looks like a tree is entering through a portal and emerging from another. Such an installation would look super cool on your Christmas party.
Source: Imgr