Tilt-Shift Photography: Stunning Examples and Tutorials
Tilt-shift photography is a method of photography that utilizes tilt-shift lenses to overcome the restrictions of depth of field and perspective that normal lenses provide.
A tilt-shift lens allows for the rotation of the lens against the image plane (tilt), as well as the movement of the lens along the image plane (shift). By applying Scheimpflug principle, tilt-shift photography is able to obtain a very shallow depth of field using tilt and a large aperture.
Tilt-shift miniature faking is one of the most popular applications of tilt-shift photography. This is a process in which a photographer manipulates the angle of a tilt-shift lens to distort the focus of a scene to be captured by the camera, thereby creating an illusionary depth of field usually produced by macro lenses.
This makes the particular scene appear smaller than it truly is.
Due to the popularity of tilt-shift miniature faking, it is often misunderstood to be synonymous with the tilt-shift photography method itself. In reality, there are other effects that can be achieved from this method.
For instance, tilt-shifting is widely used to capture architectural scenes because of its unique ability to remove perspective in photos and manipulate the plane of focus.
Here's 60 cool examples of tilt-shift photography for your inspiration.
Showcase of Tilt-Shift Photography
Nakayan's tilt-shift Tokyo by pinboke_planet
Eiffel Tilt-Shift II by ArnarBi
Oregon State Beavers Tilt-Shift Miniature by wikipedia.com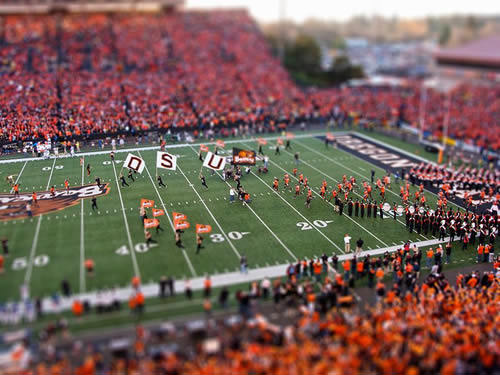 Mini-cars on a mini-street by nahadef
Miniature living room by countlazarus
Cleveland Clinic Miniature by House Photography
Tilt-shift house by pernillep
School Walk by hello hayley
Dirt bikes race start by wakeboy
New York City Miniature by Daniele Pesaresi
Real world in miniature: Construction site by Super tourist
Street in Downtown LA by CFrancisco
Small Worlds at the Technisches Museum Vienna by bre pettis
Tilt Loader by entropy462
Real Macro by deMiguel
Landschaft30 by Matthias Focks
Mini Traffic by Studio Skitz
Toy train by rolohauck
Two-Bump by cityshrinker
Kid's store by Stevo Arnold
Clock tower by Rolo Hauck
Houses on a slope by mcsixth
Canal Grande by jjjohn
River boat on the Mississippi by djnekokittie
Tilt Shift – Puente del Inca, Mendoza, Argentina by Al Zuwaga
Vegas mini six by californiabirdy
Tilt-shift – Jhongjhu Port by Yueh-Hua
Old city hall by wvs
Peering into the Miniascape by rawheadrex
The Corniche in Muscat Oman by Eric Lafforgue
Southern Cross Station by JamesD Photography
Small houses by Ho Nim
serralves 08 by ronyjux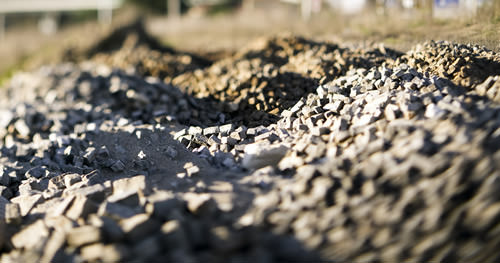 Harvard Book Store by Carmel Kozlov
Tilt-shift lenses (D.I.Y)
Not surprisingly, tilt-shift lenses can be quite expensive, costing $1000 and above. Here are some alternative methods you can go for:
Tilt-Shift With Adobe Photoshop
If tilt-shift lens is not within your budget at this time, how about some Photoshopping to get your photo to look really tilt-shifted.
Further Readings on Tilt-Shift Photography
Here are some other articles and links about tilf-shifting photography you might be interested in:
More Photography related posts:
Here are more photography related articles you might be interested: