Easily Sync Contacts and Calendar Events Across Devices with Fruux
Looking for a way to keep your to-do lists in sync across devices? That's easy with apps like Any.Do. But what about your contacts and calendar events? That's where Fruux comes in handy, especially for business and freelancers.
Fruux is a versatile address book that supports a wide range of devices:
Operating Systems: Windows, Mac, Linux
Mobile: Android, iOS, Blackberry, Firefox OS
Email and Calendar Clients, and more
Fruux lets you organize and sync your contacts and calendar events across all your devices. This means all your important information is always at your fingertips.
How to Set Up Fruux on Your Devices
First, create an account with Fruux. Then, add the devices you want to sync.
Fruux provides easy-to-follow instructions for each device setup, which is great if you have multiple devices.
You can also enhance security by using unique credentials for each device.
Once set up, any new contact or event added to one device will sync across all connected devices.
Adding New Contacts and Events
We tested Fruux's syncing capabilities using an iPhone and an email client. Initially, the iPhone contacts weren't visible on the email client. However, when Fruux was set as the default account on the iPhone, new contacts synced seamlessly.
Limitations
Note that only new contacts and events will sync. Existing ones won't. But you can manually add them via the Fruux website.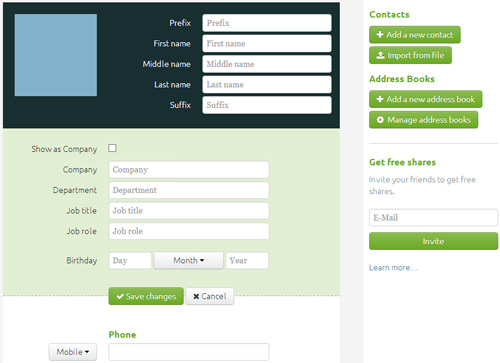 Costs and Plans
Fruux is free for syncing two devices. For more, plans start at €4/month or €40/year. There's also a Team package starting at €20/month for 5 members.
Final Thoughts
Our tests show that Fruux offers effortless syncing, making it a valuable tool for busy professionals. If you need a comprehensive contact and event manager, Fruux is worth a try.