Showcase of Road and Path Photography: 50 Exquisite Shots
It's hard to imagine that something we see and use on a daily basis can exude so much beauty in photography. I'm talking about the scenic paths we hike on and explore, the roads we take to get to work and to travel across and beyond the boundaries of the country. Given our daily exposure to roads and paths, I expected myself to take their existence for granted, not be dazzled by them. But when I stumbled across a few of them on the Net, I got a unique and up-lifting feeling instead.
I think roads are more than just a physical entity; they are symbolic to some extent. They symbolize our journeys towards a destination, much like the goals and dreams we work hard to achieve in our lives. I figure this was probably why I felt inspired by each of the 50 exquisite photography shots of roads and paths that follow.
As you scroll down each of them, observe the feeling each snapshot evokes in you. Notice how the different angle, backdrops, colors, etc used in the shots change your mood. It will be quite an interesting experience for you, I'm sure.
Recommended Reading: Beautiful Cloud Photography
The Scenic Path (Image Credit: Cichutko)
Curve (Image Credit: Roger Arleryd)
Drunk N Tunnel (Image Credit:Jerry Berry)
Road to Nowhere… (Image Credit: Petra Oldeman)
Road to Dyrholaey (Image Credit: Piotr Adam Szuszkiewicz)
Road to Karahnjukar Hydropower (Image Credit: Piotr Adam Szuszkiewicz)
The Road to Your Destiny (Image Credit: Stealth37)
Along the Road (Image Credit: MyINQI)
Autumn Road (Image Credit: F3rd4)
Glossy Autumn Road (Image Credit: Tomsumartin)
Up the Road (Image Credit: Rscorp)
Coppins Crossing Road (Image Credit: NathanaelB)
Dawn on the Great Alpine Road (Image Credit: CBS Interactive)
Empty Road (Image Credit: Stock Project)
Green Tunnel or 'The Road to Hobbiton' (Image Credit: Hauke Steinberg)
Hong Kong – Rail and Road Traffic Trails (Image Credit: Markus Bahlmann)
May the Road Rise With You (Image Credit:Eric Hill)
Merthyr Road in Mist (Image Credit: Stuart Herbert)
Midnight Road (Image Credit: AJHosgood)
Northport Road Summer (Image Credit: Denny Moutray)
Old Dirt Road (Image Credit: nuaHs)
Open Road(Image Credit: ClaudiuNenu)
Green Misty Road (Image Credit: Dianora)
Yellow Brick Road (Image Credit: Daryn Moffitt)
What's a Road Trip Without a Road (Image Credit: David Bailey)
Morocco (Image Credit: Markel)
Towards the Dark – Lecce, Salento, Italy (Image Credit: Paolo Margari)
The Turn Around Road (Image Credit: Scott M. Tiek)
The Road to Ribblesdale (Image Credit: Luc B)
The Road To… (Image Credit: Lorien, Joe & Moshe)
The Open Road On a Sunny Day (Image Credit: Mahira K. Muliotoh)
Sparse Road (Image Credit: Trey Ratcliff)
The Leafy Road to Llantrisant (Image Credit: Stuart Herbert)
The Endless Road… (Image Credit: Laura-in-china)
Spaghetti Junction (Image Credit: Chris Gin)
Sandstone Dome, Kolab Road (Image Credit: Louis Vest)
The Road Never Ends(Image Credit: Ben Heine)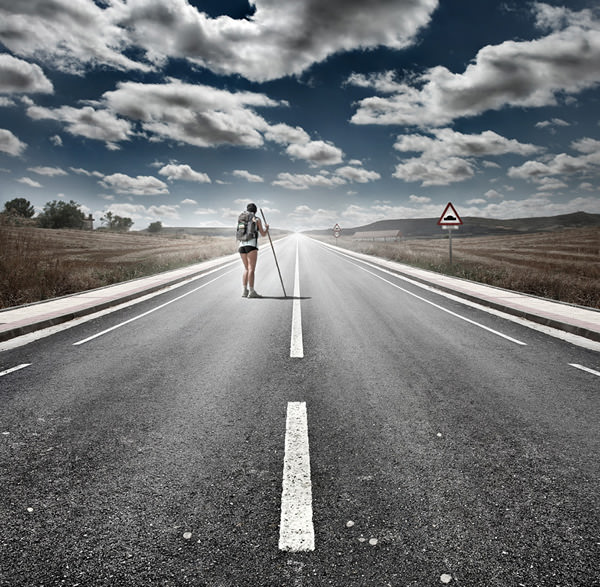 Smooth Road (Image Credit: Korulkumi)
Overlook Road (Image Credit: Jason St Peter)
Black & White Road (Image Credit: AZ-designer)
Road Ahead (Image Credit: Tomsumartin)
Dark Skies & the Road (Image Credit: Damnengine)
The Morning Road (Image Credit: Barnulf)
Roller Coaster Road – Spring (Image Credit: Bill)
Road to Nowhere II (Image Credit: Ugur Yildiz)
Road to Eternity (Image Credit: Mariusz)
Road to Madinah (Image Credit: AG Bek)
Road Into Darkness (Image Credit: Pasotraspaso)
Road the Winter Can Come From (Image Credit: Robertmekis)
On the Road (Image Credit: Embuz)