Realistic Smoke Effect Photoshop Tutorials
Adobe Photoshop, as we all know is rightfully regarded as the Swiss knife of designers all around the world. With Photoshop, you can literally create all kinds of illustrations that you previously only dream about! With this fantastic tool, you can virtually create any effect you want. It's like an infinite canvas of your dreams. If you have the imagination, sky is the limit. So today, we are going to tell you how to stretch this tool to maximize its limits!
Smoking is damaging to health they say, indeed, but with Photoshop who needs real smoke? Especially when it can be created on screen, with few clicks! Today, we are going to take you for a ride to the beautiful world of smoke effects created on Photoshop by showcasing some of the best tutorials around to create amazing smoke effects. And that's not all, there's a cool bonus for you too :)
Below the promised showcase of awesome smoke effect Photoshop tutorials.
Mixing type and a smoke image to create a really nice abstract wallpaper.
How to create smoke effect in 30 seconds.
Learn to apply the Warp Tool effectively and a few other tricks to make smoke look like a skull.
How to create subtle smoke-like effect.
Smoking hot girl with smoke fading effect.
How to easily create digital abstract smoke using both Illustrator and Photoshop.
How to create one smokin' woman using a some stock photos.
Awesome smoke effect tutorial using dSLR and Photoshop.
How to create a smoke typography effect playing with some brushes and adjustment layers.
Learn how to create cool smokey typography in 12 simple steps.
How to create a portrait based on the style of the latest Coldplay / Apple Ad featuring "Viva la Vida" from Coldplay.
Bonus: Smoke Brushes
We've also included some amazing sets of freely downland-able smoke brush sets for you. They are completely free to download and can be used along with Photoshop to create those amazing and awesome smoke effects as you saw above.
Particle Smoke Photoshop Brushes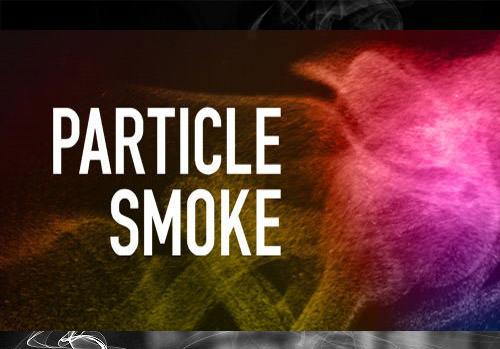 Smoke Effects Photoshop Brushes
High Resolution Photoshop Smoke Brushes