Preview Tattoo Designs on Your Body with InkHunter
Tattoos are fascinating works of art, even though many of us would not have the courage to go under the needle for them. If you are, like me, curious about how a tattoo would look on your own skin, an app called InkHunter will allow you to do just that.
To use InkHunter, you first need to draw a face image onto a part of your body where you want the tattoo to appear. Once drawn, you can then select an image to use as your imaginary tattoo.
The app will utilise your camera, and Augmented Reality (AR), to make the tattoo appear on the marked location on your phone's screen.
The InkHunter app itself comes with a huge selection of images to use as tattoos, but if you wish to use something a bit more personal, the app allows you to upload your own images.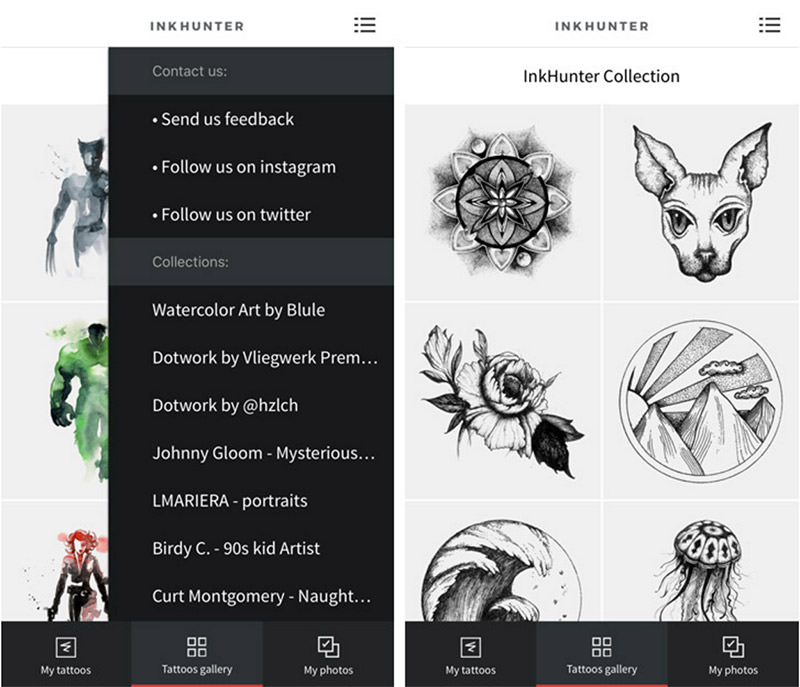 Now we can agree that the app has massive potential, but it is not without limitations. For one thing, the app is made with small-scale tattoos in mind, so it is inadequate for torso-sized pieces.
Read Also:  20 Beautiful Tattoo Sketches For Your Inspiration
Another problem is that it doesn't seem to support layered tattoos, meaning only one art piece can be used at any time.
But after taking InkHunter for a spin, I've got to say that I'm impressed with the app as it was simple to use and the app does manage to do a good job of previewing tattoos on your skin. Just don't expect it to wrap around the sides of your limbs.
Despite the minor drawbacks, InkHunter is a great way to preview your tattoos before you actually commit to it. The app is free to download on both the Apple App Store and the Google Play Store, so even those who have no interest in tattoos can mess around with it.