10 Chrome Extensions For Productivity You Can Use Offline
A lot of us take our work (and live our lives) online now and the scariest thing that could happen is losing the Internet connection that we depend on so much!
In situations like these, it's great to have useful applications that work offline. These don't necessarily have to be computer applications though – they can also be Google Chrome applications.
Chrome Apps, not to be confused with Chrome Extensions, are often just bookmarks that take you to a Web service. Other times, they're full-blown applications built exclusively for Google Chrome. One of the best things about Chrome Apps is that many of them have the ability to run offline.
So if you happen to be in a situation where you have no Internet, here are 10 Chrome Extensions that can keep you going, until you get reconnected.
11 Ways to Speed Up Google Chrome
11 Ways to Speed Up Google Chrome
One of the most popular web browsers users love is Google Chrome, yet in spite of all the... Read more
Jolidrive is a powerful app that lets you access all of your cloud data from a single location.
Jolidrive supports: Dropbox, Box, Google Drive, SkyDrive, Flickr, Instagram, Picasa, Vimeo, YouTube, SoundCloud, Facebook, Google+, Tumblr, Instapaper, Pocket, and Readability — all in one place.
MomoNote is a personal memo application that can serve as a private diary, personal journal, or just a place to jot down your notes and ideas.
If you're using the iPad or iPhone version, this Web version can sync with the mobile versions and via your Google account.
If you need help managing your time, for example, keeping track of how much time you waste on your social networks, Task Timer can help you manage your time better, by showing you how you are spending your precious 24 hours. You can also add goals to your tasks, and get desktop notifications with sound.
Scribbles is described as "stickies on steroids." With it, you can create sticky notes on a single Chrome tab and access them whenever you like.
It's a great way to organize your quick thoughts, ideas, reminders, tasks and more.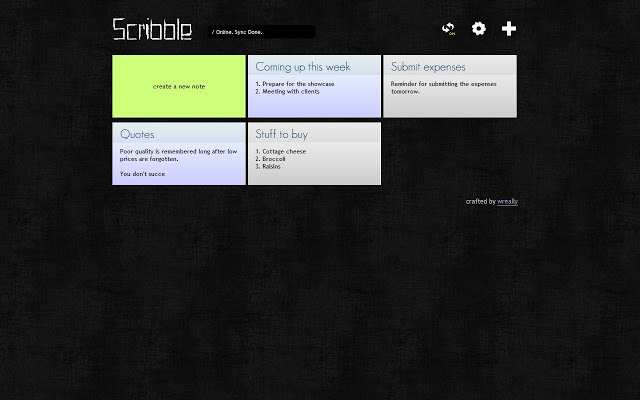 SocialBro is a great Twitter CRM dashboard that's especially great for social media and community managers.
It includes analytics reports, Twitter list management, competitor analysis, hashtag and keyword monitoring, advanced search, filters, and more.
If you get too bored while being offline, you can use this app to learn the piano. Much like the old-school game Simon Says, Color Piano uses colors to teach you songs; there's no need for sheet music.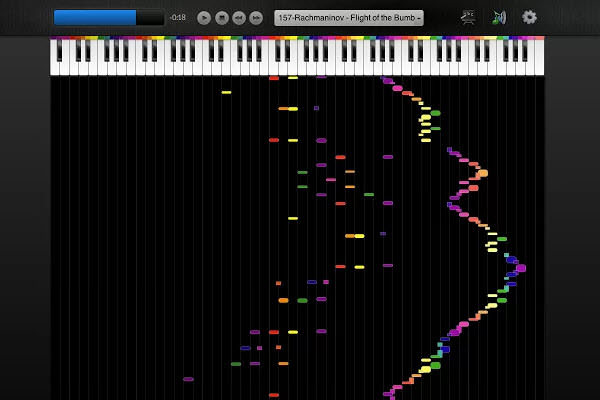 If you're into astronomy, you'll love Planetarium. It's an interactive sky map that lets you explore the stars and planets. You can see over 1500 stars, up to a magnitude of +5.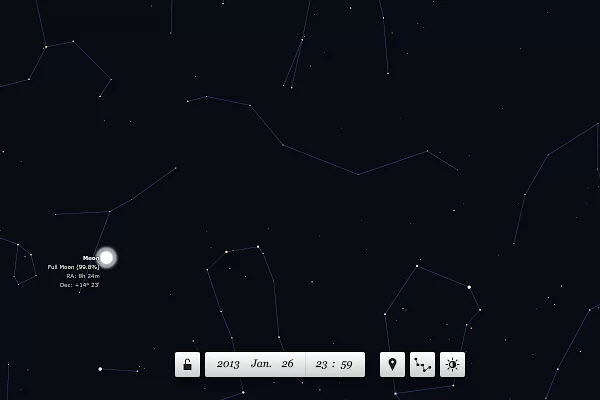 Webcam Toy is an app tailor-made for webcam users. You can use it to take photos and add over 70 fun effects to them.
From there you can save them to your computer, or share them on Twitter and Facebook once you're back online.
The Scientific Calculator app is great for simple as well as advanced calculations. Not only is the calculator programmable, but it also lets you save scripts online and into a local library.