Freelance Web Designers: Get Business Clients with These Themes
Is your business plan is focused on creating websites for small business owners? Then, we bet you have plenty of competition from other freelancing web designers. In fact, it is often quite fierce.
Disclaimer: This branded content is from BeTheme WordPress & WooCommerce Theme, originally published on 15/11/2017.
Is your business plan is focused on creating websites for small business owners? Then, we bet you have plenty of competition from other freelancing web designers. In fact, it is often quite fierce.
Dealing with the competition like that takes a toll:
You find yourself spending hours putting each of many proposals together.
You're also spending a fair amount of time wondering if there might be a better way to reach out to a prospective client.
There is a better way. It's highly effective, and it's not all that difficult to pursue.
How about targeting 13 different types of small business niches at once?
Attempting to target that many diverse clients at once seems ridiculous. This is especially when you've been fighting off your competitors with a stick. Also, you might have done that just to get a single client to sign on with you.
All that's needed however is a change in strategy; a sure-fire strategy to be exact.
That's where Be Theme enters the picture.
More businesses are going from being pure brick and mortar establishments to online businesses. The owners of these businesses are often in dire need of someone who can assist them in the transition. They also seek help to improve upon their website if they already have one.
Currently, there are 13 different business types that could use some web design help.
You don't have to limit yourself to focusing on one or two business types. With Be Theme, you can easily tackle all 13 types at once. It offers the selection of 280+ pre-built websites and the intuitive 1-click installer.
That may sound a bit scary, but you can be certain that Be Theme, the largest WordPress theme ever, has your back. You can quickly find the perfect template for any kind of business in nothing flat.
Check out the 13 different business templates discussed below. Also, be sure to examine in depth any that particularly interest or appeal to you. You'll quickly discover how easy it can be to send prospective clients a sampling of what you can do for them.
13 Themes to Gain Prospective Client's Confidence
Be Salmon features large images; always a selling point, and perhaps even more so when food is involved. Note the interactive menu and the testimonials page.
This templates design is bold and professional. The before and after images are also strong selling points for a business website promoting this type of service.
BeMeeting – For Event Planners
Features include a standard menu that gives the user access to meetings, gettogethers, and events, a useful and attention-getting countdown clock, and an easy-to-navigate design that contributes to a satisfying UX.
A feeling of luxury is the key, backed up by a soft design. The integrated eShop will enable the client to begin selling the business's products and services from the get-go.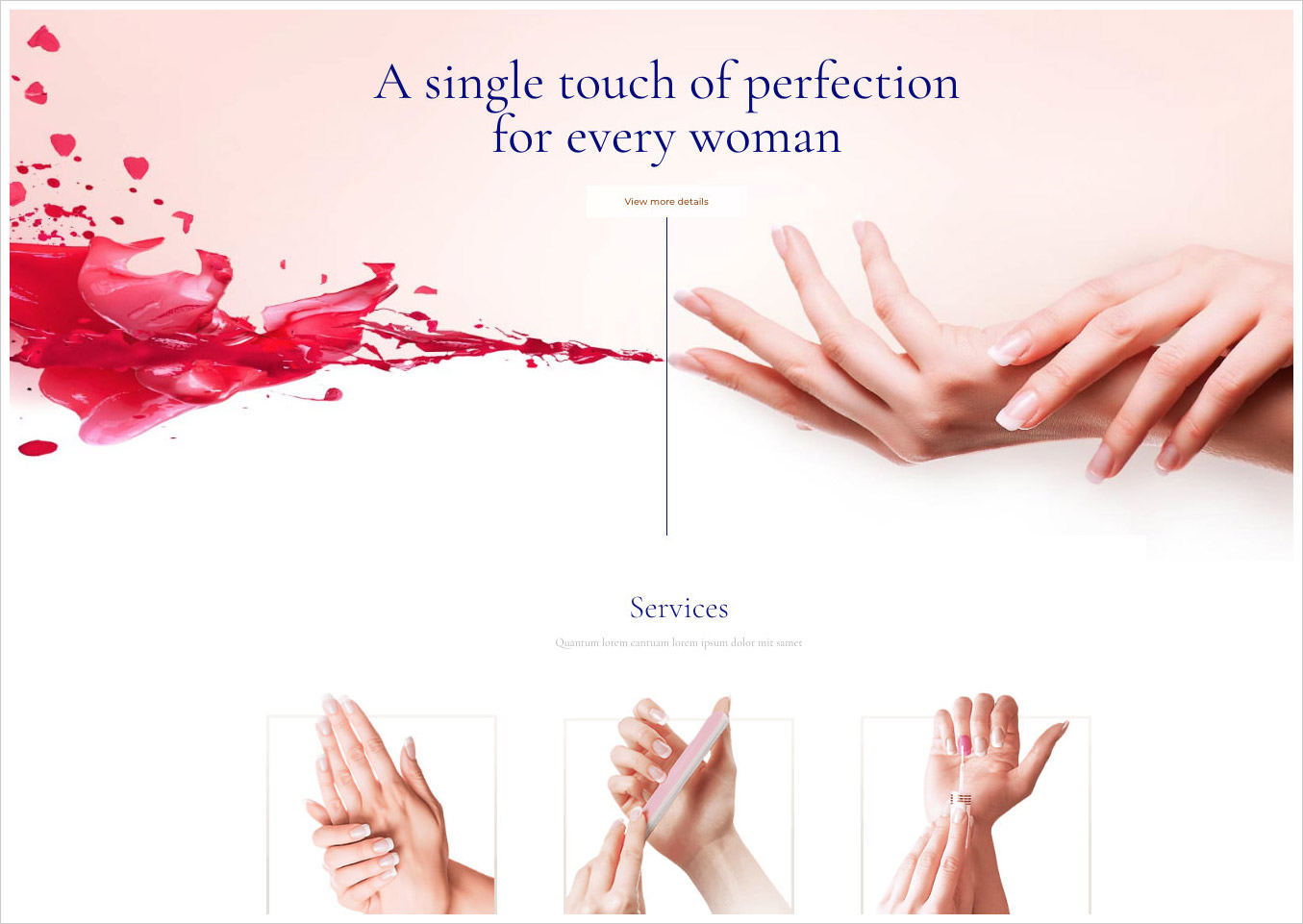 BeDenim – For Online Clothes Shops
To be successful, a clothing store's website should feature bold images and color combinations like those you'll find in this template. BeDemin also features an integrated eShop, and icons that allow easy navigation.
BeHipHop – For Musicians and Music Producers
A website for a music business that specializes in pop music, deserves a hip design like this one. It should also play musical selections, as is the case here. A blog section is an additional feature.
BeCafe2 – For Cafes & Tea Houses
BeCafe2 features an online menu that most businesses of this type would die to have displayed. The establishment itself, as well as the food it serves, is well represented.
BeVegetables – For Catering Businesses
Your client will praise your design skills once he/she sees the way in which you've interactively presented the products. Users will appreciate the ease in ordering that the crystal-clear CTA buttons and price description listing encourage.
BeDrawing – For Visual Artists
An impressive gallery is an essential feature of any creative or artistic enterprise's website. BeDrawing's gallery is much more than simply impressive, and this template's clean and simple design and integrated presentation video set a new standard for websites addressing this important niche.
BeTraining – For Courses and Webinars
eLearning platforms, especially those offering a host of courses, lesson plans, or products, must not only be easy to navigate, but must be able to hold visitors' attention as well. The BeTraining template makes building such a platform oh so easy.
BeDiet – For Nutrition & Fitness Businesses
This beautifully-designed template provides another example of the importance of using large, high-quality images in any website designed around food products, food service, or food preparation. Features include special recipe sections and an attractively-designed blog.
BeClinic2 – For Medical Care
You would expect to see a professional, yet friendly design, in a website addressing this business sector, and that is precisely what BeClinic2 offers. It's well organized, clean and sharp, and easy to navigate.
BeCapenter2 – For Interior Designers
Lots of white space is present in the architectural design of this template; making focusing on the product that much easier. A professional presentation video adds to the overall UX.
How to attract and win over clients
Have you ever sent out a proposal that you've spent hours putting together, and then waited for a response? Forget about this! Here's a couple of tested proactive approaches to offer your services.
Hang Out in their Facebook Groups
Search for groups on Facebook. These "groups" consist of various business or industry niches, including those presented here.
Search for entrepreneurial groups as ll.
Once you find a group that interests you, ask for permission to post your services. When you begin to receive responses, start interacting with those people. You can start by answering their questions. Also, you can establish yourself as an expert in web design who can help them out.
Emails are a Second Approach
Cold emails have definite advantages over cold calls. You won't be accused of wasting someone's valuable time. This is especially if you craft an email in such a way as to arouse the recipient's interest.
First, you'll need to identify the enterprise you'd like to do business with.
Having accomplished that, you can try to identify a key person to contact. In fact, LinkedIn can be an excellent resource for doing this.
Your email should emphasize your desire to be of help, rather than viewed as an attempt to sell your services.
Thinking of ending your email with a question, e.g., "Would you be interested in pursuing this further?" We have a better idea! Suggest scheduling a meeting or conversation to discuss your proposal in detail.
Whichever approach you take, you don't want to sound like a businessman trying to make a sale or negotiate a deal. You're simply trying to show you're there to provide help and assistance. Let them know that you would be happy to show what you can do for your client, and how you will do it.
In Conclusion
Start by pitching your proposals in areas where you're truly needed. This approach can drastically improve your chances of receiving positive responses.
Many small businesses are actively attempting to create an online presence. Many are also considering doing so. The 13 small business niches presented here are areas where your expertise is needed.
Pitch your services to clients in these areas via Facebook or cold emails.
Use Be Theme's 280+ websites to select the necessary template. It will provide a perfect starting point for fulfilling your client's needs.